Roofing Contractors Culpepper VA
Top Dog Home Pro's mission, as the premier roofing contractor in Culpepper, VA, is to ensure no home faces the elements from mother nature. With a solid reputation for roof replacement and repairs, we uphold the TOP dog status for roofs in Culpepper!
Culpepper, located in Virginia's picturesque landscapes, is more than coordinates on a map. With a vibrant population that swears by its rich heritage, Culpepper boasts of scenic beauty and historic landmarks not far from Warrenton and Bealeton. Yet, what stands out the most is the pride in its homes. Isn't it only fair that these homes are crowned with the best roofs? As every Culpepper resident knows, there's history in every brick, every tree, and every roof. Top Dog Home Pro is here to make sure that record stands tall, come rain or shine.
Luckily here at Top Dog Home Pro, we offer the very best roofing services in Culpepper and the surrounding areas you can ask for, and it is always our promise to:
Help you with ANY roofing issue you might have (roof replacements, new roofs, roof repairs)
Communicate effectively and help you meet all legal and HOA requirements for your New Culpepper Roof
Save yourself from the roofing contractors who make too many promises but don't do the quality work your home deserves!
See how Top Dog Home Pro of Culpepper, VA can help you today – call us here!
Best Roofing Company Culpepper VA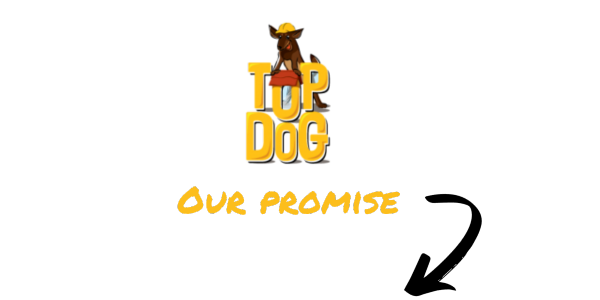 Attention Culpepper homeowners: don't be caught wishing you'd addressed that leaky roof or replaced those old shingles years ago! Bran
Interest in roof replacements in Culpepper VA is soaring, and for a good reason. For starters, older areas like Brandy Station or Canterbury have to deal with older roofs. The newer neighborhoods of Culpepper might have to address poor roofing workmanship.
Either way, aging shingles and weather are the leading reasons for a new roof, and when you decide to dive in with the trusted Top Dog Home Pro – the Culpepper VA roofing company stands out. Because while you can't turn back time on buying, you can always choose the right time for roof repair.
➡️Secure your home's future today with a new roof in Culpepper here!
Roof Replacement Culpepper, VA
From the Culpeper Minutemen's revolution to the Civil War's many shifts, Culpepper VA has withstood the tests of time, much like the roofs that protect its historic homes. Today, as a beacon of Southern charm and resilience, Culpepper requires homes safeguarded by quality craftsmanship. If your shingles could echo the stories of the past, would they reflect pride or negligence?
Ensuring your home's heritage endures through every season begins with just a few steps:
Pick out your asphalt shingles
We order the shingles for your home
Once the shingles arrive, we communicate install timelines
Sit back and relax while your new roof is installed.
We clean up and leave the place better than we found it!
For homeowners who value legacy and durability, roof replacement in Culpepper VA isn't just an update—it's a commitment to the future. Let Top Dog Home Pro, the roofing contractors Culpepper VA relies on, fortify your home. Your roof can be as enduring as Culpeper's rich history.
Need New Roof?
Troubled by constant leaks every time rain whispers to Culpepper? Your home's sanctuary should be as steadfast as the town's historical legacy. Top Dog Home Pro, the leading Culpepper VA roofing company, is your answer to "Do I need a new roof?" With skilled roofing contractors in Culpepper VA, residents trust, we deliver roof replacement in Culpepper homes need, restoring your peace of mind. Don't let a leaky roof dampen your spirit; let us construct the new roof your historical haven merits. Your search for a good roofing contractor ends here – we're not just in the business of roof repair; we're in the legacy of home preservation.
Roof Repairs & Leaky Roof
"Throwing money at a problem" doesn't always solve it, right? Wrong. Especially when it comes to leaky roofs.
Ignoring a Leaky Roof might seem cost-effective now but will lead to more expensive repairs down the line. Top Dog Home Pro, the best in Culpepper VA roofing company, provides roof replacement in Culpepper VA homes desperately need. With our skilled roofing contractors Culpepper VA trusts, we ensure you don't just throw money, but invest it wisely. Address the problem now with our roof repair expertise and ensure your home's longevity and safety. Don't compromise; choose the best for your roof's health.
A Culpepper Roofing Company You Can Trust!
Is jumping in too quickly always the best move? When it comes to your home's shelter, procrastination can lead to hasty decisions.
Yet, when your roof's integrity is at stake, swift action with Top Dog Home Pro ensures roof replacement Culpepper VA homeowners can rely on. Unlike others who rush unwisely, we combine quick response with meticulous craftsmanship. As the most trusted roofing contractors Culpepper VA has to offer, we balance urgency with precision, ensuring a New Roof is a robust safeguard, not a rushed job. Trust us to repair and replace, giving you peace, not just a patch-up.