We can help you with your roof repair.
Who We Are
Top Dog Home Pro has been helping homeowners throughout Northern Virginia with their roofing needs and our reviews won't disappoint!
Cost
A roof repair isn't something we want to deal with as a homeowner, we make the process and the price as simple as possible!
Roof Repairs
Your ROOF is your home's first line of defense against the elements – but when it is compromised it needs a repair in a hurry!
Insurance
You can often have roof repairs that exceed your deductible covered by your home owners insurance, we can help you with that!
Understanding your roof repair.
No hassle or high stakes sales, we promise!
---
Roof Repairs
Do you need a roof repair?
Don't worry, we promise we can help make getting your roof leak fixed, or any roof repair for that matter, taken care of in a jiff!
Roofing is your home's first line of defense against the elements – These features serve the vital task of keeping you and your family safe, dry, and protected inside. And with most issues involving leaks starting with the roof, we know how big of a pain having to deal with a roof repair can be. That is why we promise to make your roof repair process simple! How do you know if you need a roof repair?
A superior roof is only as strong as the sum of its parts, which means if something goes wrong, a repair is needed. Similar to how there are different types of cars and car models, the same goes for roofs. With technological advancements and ever-changing weather patterns, some roofs were simply not built to last when installed 15+ years ago. Thus, sometimes the inevitable roof leak, pipe collar crack, or worse – rotting plywood – can occur.
Shingle Repairs
At Top Dog Home Pro, we know how to replace shingles in the event that a shingle repair is what is needed. Replacing shingles is not a one-size-fits-all, but in any event, we can help. Sometimes you need a roof repair, other times you might need a new roof.
Insurance Work
In some cases, it is worth contacting your insurance with regards to a roof repair. That said, we can do that for you too. There are instances where insurance needs to be involved, but there are also times when they don't!
Free Inspections
We offer a free inspection and fingers crossed, we usually hope the fix is quick and painless for you as the homeowner. However, we know sometimes roof repairs might be needed. We promise to always offer transparent input as the best way to handle your roof repair. For example, if your roof is going to need a replacement in 1-2 years, it might be better to hold off on the repair. However, if your roof is in good standing and just needs a simple fix – then the roof repair experts of Woodbridge and surrounding areas will recommend just that!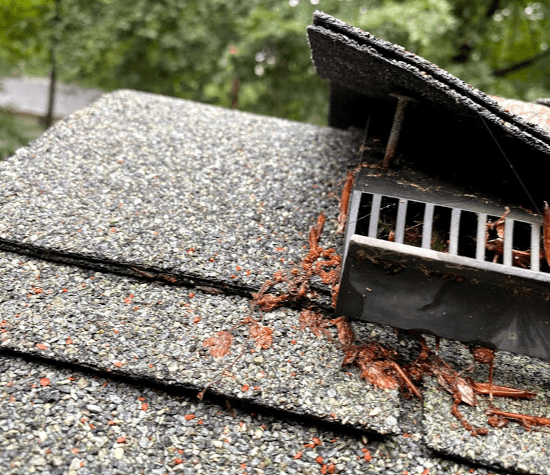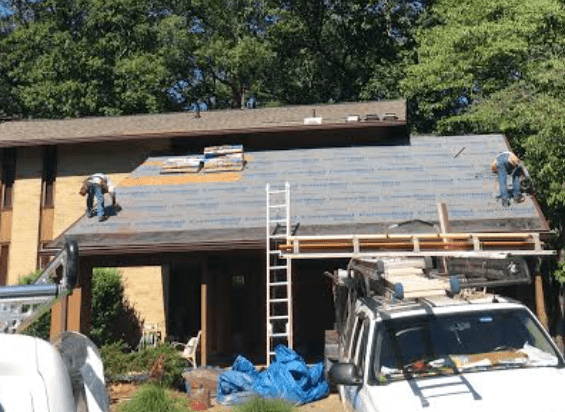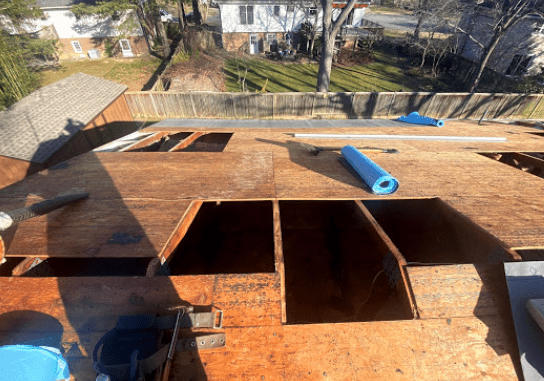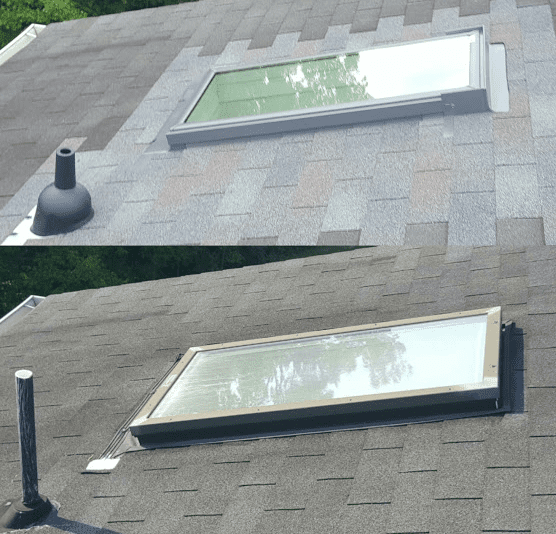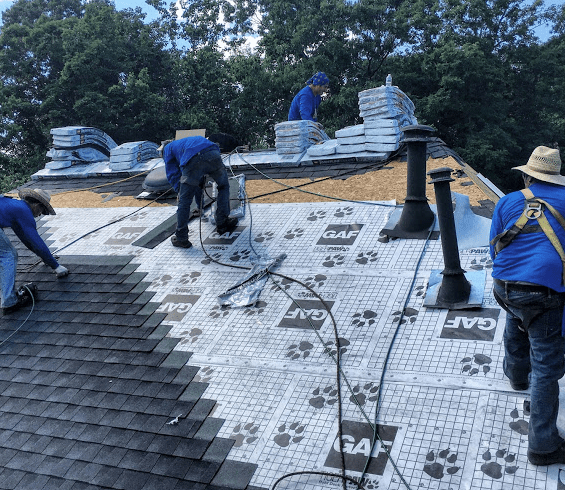 See what our customers are saying.
Luke at Top Dog Home Pro was great to work with on my roof replacement. He was very quick to respond to my inquiry and within a day was able to provide an estimate for my roof. Luke made the whole process very easy. The team that completed the work at my house were very professional and did an outstanding job. They were very quick and cleaned up everything as if they were never here. They even cleaned up my neighbors yard from roofers that had left debris in their yard two weeks ago! I would highly recommend Top Dog for your roofing needs! Thanks again!
S.B.
🙂 Homeowner
I called Top Dog during the recent wind storm (Fri) to schedule an estimate because I knew all of the roofing contractors would be slammed. Luke was out the next afternoon (Sat) with a quote less than I anticipated. He estimated he could get to me within the week. This morning (Sun) he called to tell me his crew would be out today to take care of the repair. Excellent job and customer service. I always go for the small businesses first.
Greg S.
🙂 Homeowner
I chose Top Dog Home Pro when I needed a new roof, and I could not be more pleased. They were outstanding to work with, and Luke got me on the schedule much sooner than I anticipated. Billy's quote was competitive–exceptional given the high quality–and he offered perfect shingle-color advice when I asked. The crew was very impressive, efficient, and professional. They did a top-notch job on both the roof replacement and clean-up, and Luke had excellent communication and follow-up. Additionally, you will not find a contracting company that demonstrates their care for the community more than Top Dog as they donate money from each new roof to the Prince William County Animal Shelter.
Sara M.
🙂 Homeowner
Backed by the best!