The summer months are for grilling, sports, and great times – not roof maintenance or dealing with a roof repair.
If you happen to be looking for a roofing repair in Dumfries, Virginia, then you're in good luck!
If that last part caught you off guard or gave you an unpleasant thought, you're not alone. The roof is one of the essential parts of your home, and like anything in life, all good things end. In this case, for your roof, you'd rather know sooner than later!
Roof repairs are a natural home project that is necessary, and if you're local in Dumfries or around and realized that, you probably ended up here. A wise choice because we will discuss the roof repair services we offer and the overall importance of roof maintenance.
Roofs Repairs: Why do they matter?
Whether commercial or residential, roofs are a fundamental part of your home's construction and architectural design, a shield to protect the inside from the elements. Your home's roof can add value to your curbside appeal, influence your energy bills, and play a significant role in your home's value. Given all that, a subtle reminder that roofs matter!
While these are all critical roles your home's roof plays, what role do YOU play? Your roof requires extensive expertise to understand its structural components. Never time for a DIY home improvement project; you need professional services to come in the clutch and follow through on an excellent job. We'll get it done for you, but here's more to share!
What roof repairs do we offer?
Roofing contractors in Dumfries, VA (especially like us) help add value to our customers by offering a wide variety of services via our certified, highly skilled roofers. Your house is your most significant investment, so we want to ensure your roof repair is of the utmost quality.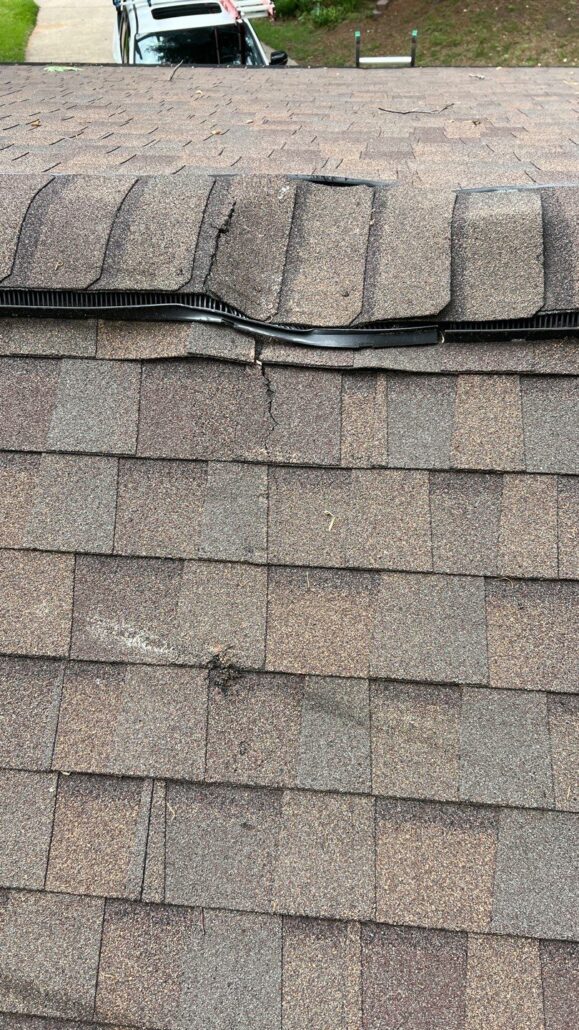 The most common types of Dumfries roof repairs include:
Other Exterior Services:
Roofing Services: What About a Roof Replacement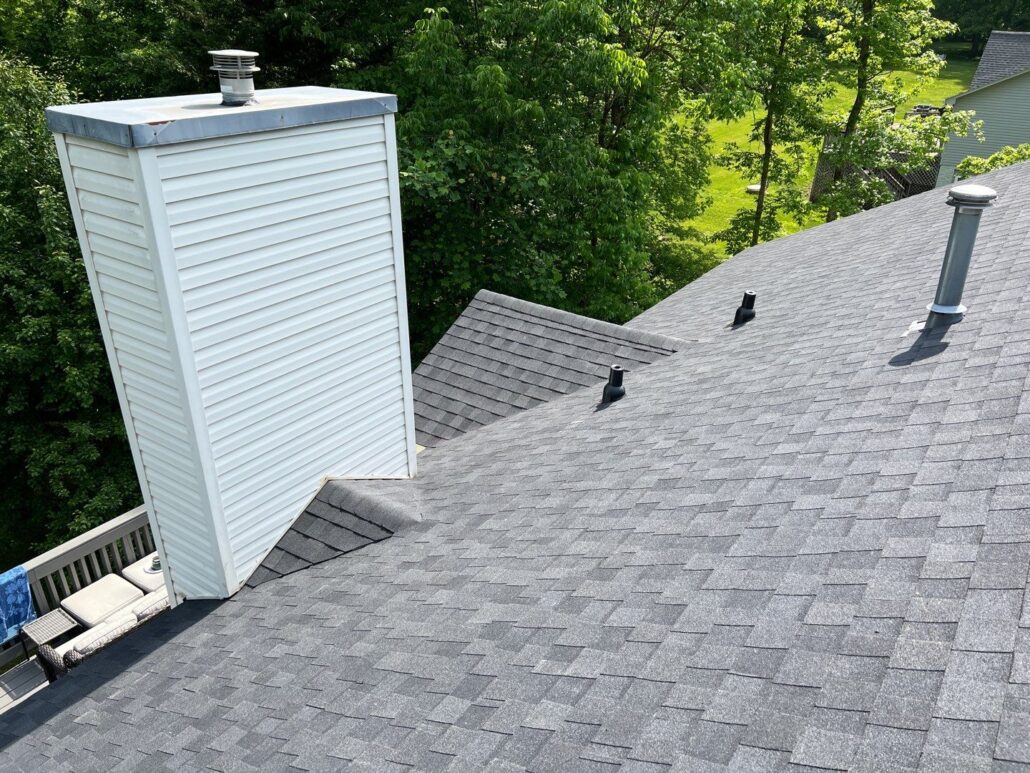 We offer roof replacement services for your property, whether commercial or residential. Since we are local roofers in the Dumfries area, we understand the different themes and needs of our community and all of Northern Virginia. Roof replacement entails stripping the foundation and building on top of existing roofing materials to ensure maximum protection and coverage of your roof.
A repair may also mean replacing dilapidated and rotten roof components like fascia boards and soffit or flashing, which can make your roof vulnerable to leaks and mold growth.
Roofing materials for your new roof vary in shape and size and influence the overall installation process (see hip roof vs. gable roof).
While asphalt shingles may be easy to install, metal roofing requires extensive expertise, especially for gutters which need to be measured and cut on-site. We'll offer a free estimate regardless of the job.
Gutter installation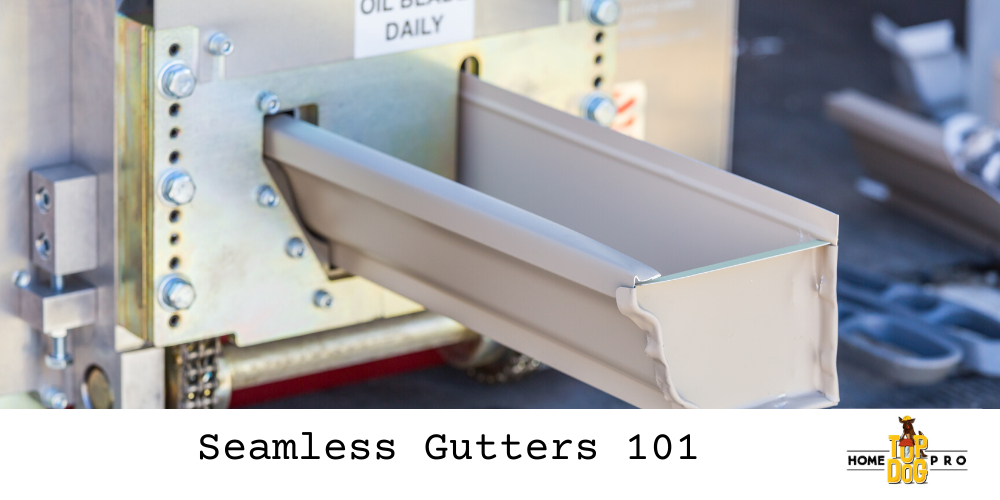 Gutters serve as the drainage system for excess water on your roof and require significant experience and quality inspections from time to time, given the complexity of their nature. When you see your gutters sagging, coming off from the fascia boards, and dented and damaged downspouts, you know you need help!
We install gutters of all materials and types, from seams to seamless varieties, and measure, cut, and install them on your property to fulfill a customer job for your gutters.
Our team values the details, and we want to ensure all repair, renovation, and installation duties meet your highest satisfaction.
Roof cleaning
Sometimes your home might not need a roof repair, just a roof wash. While it can be hard to know if your roof requires cleaning or a repair, an experienced contractor can let you know.
On your roof, from time to time, organic debris from nearby trees can get stuck. The buildup of mold, stains, and other things can make your roof look dirty. While the roof stains don't seem that bad, without cleaning, they can lead to further issues for your shingles.
Build spawn mold, mildew, and moss if your roof is compromised to leaks. We help clear your roof of fallen debris and use solution-based clean-off any bad news sticking around. This is also true with gutters, removing organic matter, debris, and any blockages in the gutter system.
Simply find a roof washing company and see what they recommend!
What to look for in Dumfries roofing contractors?
Finding a suitable roofing contractor is pretty simple:
Reach out to get a roof repair quote from us here
Check reviews and search online for a roof repair company "Near me."
Ask a friend or family member!
A roofing contractor like ourselves plays a big role in your decision-making when selecting a roof repair company. Any company you select should have verified reviews along with affordable prices.
As a homeowner, you can always compare quotes, but remember not all roof repairs are created equally. In the Dumfries, the area is not only helpful, but it's also necessary. Transparency, accountability, and roofing knowledge are the three core tenets to acknowledge! All of which are mentioned above, we embody this to the core!
Never hesitate to ask for the certification and license to double-check. Remember to trust your gut! Any resistance from a contractor or high-pressure sales is a red flag.
We take pride in ourselves as industry experts, and with good faith, we do more than show up.
Our Main Goal? – Your Satisfaction!
Dumfries Roof repair company is behind roofs; we are all about impact and paying attention to your needs to pay it forward. Your roof is our specialty, a responsibility taken off your shoulders!
If you have any questions or want to set a time for a free consultation, just fill out this form below: