Do you want to know which is better – a shingle or a metal roof?
The answer to the shingle roof vs. metal roof question isn't always simple, but we can do our best to help you with the answer today!
Choosing colors and patterns ensures your house has terrific curbside appeal and can be fun. With modern upgrades to the roofing material you can choose from, many are stuck contemplating an asphalt shingle roof vs. a metal roof!
The material of your roofing can be seen as a significant investment which is why we took the time to create this guide to help you understand the vital differences between metal roofs vs. shingle roofs. We will help you answer which material you should use for your roof and help you answer the old question – shingle roof or metal roof?
Shingle Roof Vs. Metal Roofing
In a second, we will give you a deep dive answer to which is better between shingle roofs and metal roofs, but in reality, it all boils down to a few preferences/factors such as:
Price point & budget
Style
Warranty info
Where you live
Color options
Installation costs
The best way to find out what works best for your home is to consider ROI and what you want. To help, we recommend you answer these questions before you learn more about replacing your existing roof:
How long will you stay at your current home? A short stay might make metal roofing prices out of the question! An extended stay can mean metal panels are an excellent roofing material for your home!
What is your goal for your home's curb appeal? An asphalt roof looks excellent and new shingle technology upgrades make asphalt shingles very appealing. However, the classic standing seam metal roof is exquisite.
What does your HOA require? Your HOA may say no to metal roofs and require shingle roofs only!
What is your budget? Usually, the deciding factor for most homeowners is the price. Your heart might side with metal roofing, but our budget might only allow for asphalt shingles!
What roofing material do you currently have? If you are replacing your existing roof, most people will replace a metal roof with metal roofing and a shingle roof with asphalt shingles.
Also, if you want to educate yourself further, here are some great roofing resources:
---
What to know about Metal Roofing:
A metal roof is often a standing-seam metal roof that has an interlocking feature. The large metal panels are essentially hooked together when installed as in the photo above.
While not as common as shingle roofing in residential areas, somewhat more so for barns and sheds, metal roofing is a solid option to fit your home's needs with many designs, colors, and the whole nine yards to choose from! Many contemporary-style homes have adopted this type of roofing as commonplace since the turn of the century.
Metal roofing is traditionally made out of, but not limited to, tin, aluminum, copper, and zinc, giving its signature durability feature. Durability might be an understatement given how sturdy metal roofing is with its capability to shrug off mother nature and last well beyond the average attachment of 30-60 years of warranty (warranty depends on the contractor and metal supplies).
Additionally, having metal roofing, believe it or not, does have some positive financial kickbacks in the form of tax credits and discounts from insurance companies and its inclination for energy efficiency, which plays a huge role in controlling the heating/cooling of your home. Speaking of efficiency, metal roofing is made of recycled material, which is a plus for the environment.
However, Mental roofing does have some downsides to consider. Installing metal roofing is by no means a do-it-yourself job! Given the density of the material and the sophisticated skillset to cut and install it, a professional will need to be contracted out to get the job done, which will invariably cost more money.
Remember that the material can be dented by fallen branches, prolonged abrasive precipitation, or even walking on it carelessly despite its durability. You should contact the manufacturer of the metal roofing material to get a full rundown of its points of vulnerability.
What to know about Asphalt Shingle Roofing: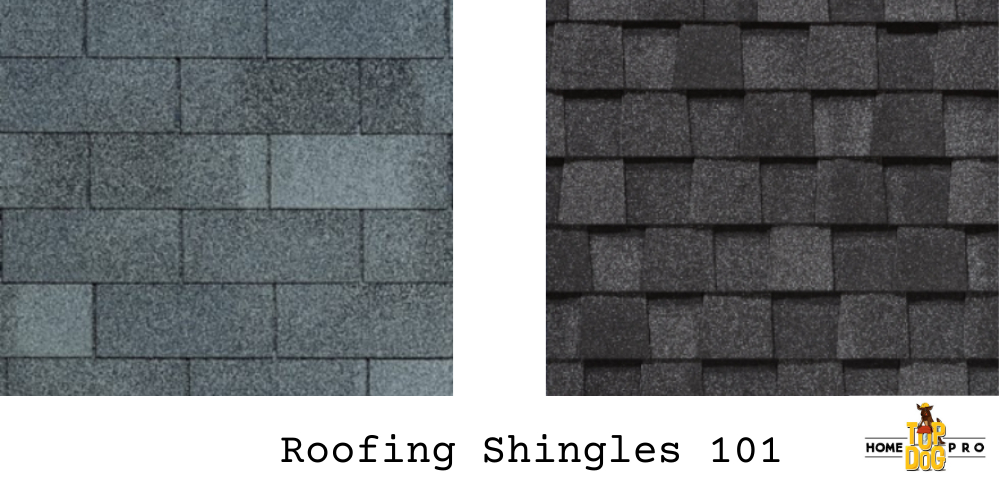 See more: Roofing Shingle Info
Shingle roofing is as conventional as you can get as homes all across the United States have been using this style of roofing, Asphalt shingles to be exact, for decades! More versatile in terms of color and taste than mental roofing material. Shingle roofs come with great convenience in their ease of removal, installation, and repair, which helps eliminate miscellaneous costs.
Therefore, they will be cheaper in the upfront cost than their metal counterparts. Shingles, while variability depending on where you live, run roughly $100-$200 per 100 square feet instead of metal, which costs roughly $100-$900 per 100 square feet. A short-term steal if you are on a low budget!
However, just like metal, all that glitters is not gold. Shingle roofing is not as durable due to its wide range of weaknesses, only having a roughly 15-30 year warranty.
They tend to damage quickly due to excessive moisture that may spawn algae/moss, abrasive precipitation or other weather conditions, or irregular temperature patterns. However, the extent of such damages is highly reliant on the geography and climate of your area!
Shingle roofing also poses a risk to sustainability as such material has little reusable value and eventually ends up in landfills across the country. Not the best green approach!
Pros & Cons of Metal Roofing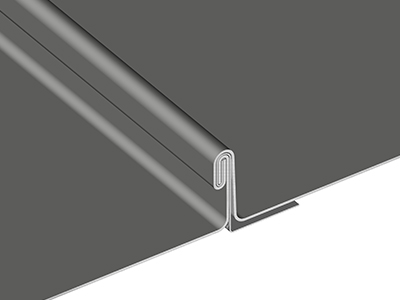 Below is a list of the pros and cons when replacing your roof with metal roofing you can consider, courtesy of Legacy Roofing:
Pros:
Metal roofs look better in terms of grabbing the eye of passersby and are known to add more curb appeal.
Metal roofing panels are lightweight, making metal roofs easier to maneuver and install.
Metal roofs have an average lifespan of 40+ years and up to 60 years, making them a cheaper solution over the lifespan of your roof.
Metal roofs offer more color options and brighter colors. They also require very little maintenance.
The resale value is higher with a metal roof. Metal roofing systems are a marketable item if you go to sell your home.
While both asphalt shingles and metal roofs get the nod for weather performance, metal roofs are known to be slightly more durable since shingles can blow off and metal roofs are fire resistant.
Metal roofs are known to be energy efficient, and this can help with heating costs in the winter.
Cons of Metal Roofs:
Very pricey upfront and overall compared to asphalt shingles. Metall roofing prices are known to be more expensive.
Repairs are higher when needed
Metal roofs tend to have issues with oil canning or a "Wavy" looking appearance.
Most contractors are not typically as qualified to install (hard to find installers)
Pros & Cons of Asphalt Shingles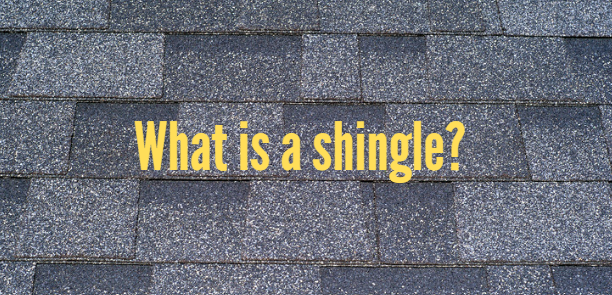 Below are the pros and cons of shingle roofs!
Pros:
Asphalt shingles are simple and easy to install; finding a roofer for a roof replacement is simple!
An asphalt single roof replacement costs less than metal roofing. The average cost per square for asphalt shingles is significantly cheaper.
Easy to deal with when it comes to insurance
More ideal for coastal regions where shingles may blow off. Standing seam metal that blows off is costly since it is installed in sections.
HOA approved
More warranty coverage is available – repairs, wind, and algae compared to a metal roof.
Color selections have increased with architectural shingles
Can install solar panels easily where as metal roofs require additional conditions
Cons:
Metal roofs tend to "Look Better."
Long-term durability is not as long as metal roofing (15 years vs. 30 years). That said, most manufacturers offer 50-year warranties for asphalt shingles.
Shingles are known to be heavier, pose some fire concerns, and can crumble (granular) over time.
Cost Comparison: Shingles vs. Metal Roofing
Which costs more in the debate of a shingle vs. metal roof?
The simple answer is that a metal roof will always cost more than shingle roofs.
The average cost of a new asphalt shingle roof installed = $8,000 to $14,000
The average cost of a new metal roof installed = $17,000 to $24,000
Cost per square foot asphalt shingle roof = $4
Cost per square foot standing seam metal roof = $10+
What are other roofing materials?
In addition to asphalt shingles, other roofing materials include slate shingles, metal shingles, cedar-wood shakes, clay tiles, and rubber (though most of the time, rubber roofs are not for residential roofing). Corrugated steel is often not used on homes either.
When considering replacing your current roofing material, you will want to talk with a professional roofing contractor and consider the following factors:
Cost of roof replacement
Energy costs and upgrades
The lifespan of said roofing materials
Roof contractor experience
What's the Verdict – Asphalt Shingles or Metal Roofing?
Asphalt shingle roofs are the most common for many reasons, making it the top roofing material. However, metal roofing offers curb appeal and the ability to stand out, which is why they are becoming more popular.
Choosing your roofing material is almost like the age-old, proverbial marshmallow test we heard about in grade school. Do you want it now and pay later, or will you pay now to be able to have it later? That's shingle roofing to metal roofing, respectively. Metal roofing is a long-term approach to shingle roofing, but guess what? They may not make the most sense to you, considering the average homeowner stays in their home for less than ten years.
Why?
As I mentioned before, every home is different and requires different care. If you aren't sure what's right for you, take a moment to pause and think this through. Pay now or pay later? Save the heartache; call a professional to point you in the right direction for the best results.
Either way, you can hopefully make an educated decision when it comes to shingle vs. metal roofing options!