How can we help with your home's new gutters?
Who We Are
Top Dog Home Pro has been helping homeowners throughout Northern Virginia with their gutter needs for over five years – but we have been in the industry for 30+! See our New Gutter reviews!
ROI
Return on Investment New gutters and gutter guards actually save you money! In 3-4 years, new gutter guards alone will save more than cleaning your gutters each fall! Learn about gutter guards here!
Protection
Your home's gutters will protect your foundation, siding, windows, interior, and roof when they work properly. When they don't… well there could be issues. That is why we make new gutters easy!
Warrantied
Most exterior remodeling companies do not offer gutter warranties – but we do! In fact, new rain gutters installed by Top Dog Home Pro means you can have a lifetime warranty!
Why Gutters Matter –
We will make sure you know why your gutters matter!
---
What do gutters do?
They are responsible for diverting rainwater and other precipitation off your roof and away from the home. Improper gutter installation or lack of maintenance and repair can cause detrimental consequences on your residence such as structural damage, damp interior walls or leaking, and even mold growth.
Gutter Installation
Our expert team installs seamless rain gutters that fit perfectly into your home's composition. By choosing Top Dog Home Pro, rest assured that your new gutter installation will be an excellent investment in your home, resulting in increased protection and value.
Gutter Maintenance & Repair
Even if you're unsure if your gutter needs repair, it's a good idea to have an expert come and take a look. Should your gutter need to be fixed, we ensure repairs will be completed in a professional, timely manner. This may include caulking or sealing, tightening the existing gutter, testing the gutter slope, testing drainage, an inspection of the roof, and more.
Gutter Replacement
Don't let an old, broken gutter go unchecked. We will replace it with a new, modern one that provides the superior protection your home deserves.
Simple Gutter Pricing
Gutter Pricing

Nobody wants a used car salesman to show up to their home to sell them gutters.

New Seamless Aluminum gutters vary in price based on the size of the project and other factors like material demand. How much do new gutters cost? Approximate averages per linear foot are below:

6-Inch Gutters: $7.00 to $8.50 Per Linear Foot
5-Inch Gutters: $6.00 to $7.00 Per Linear Foot

So what does that equate to usually?

Townhome: Approximately $1,000
Single Family Home: Approximately $1,500 to $2,000 +
Large Homes: Approximately $3,000+

Factors that determine the price for new gutters include things like the number of levels, the length of downspouts, porches/garages with gutters, aluminum prices, & hip roofs.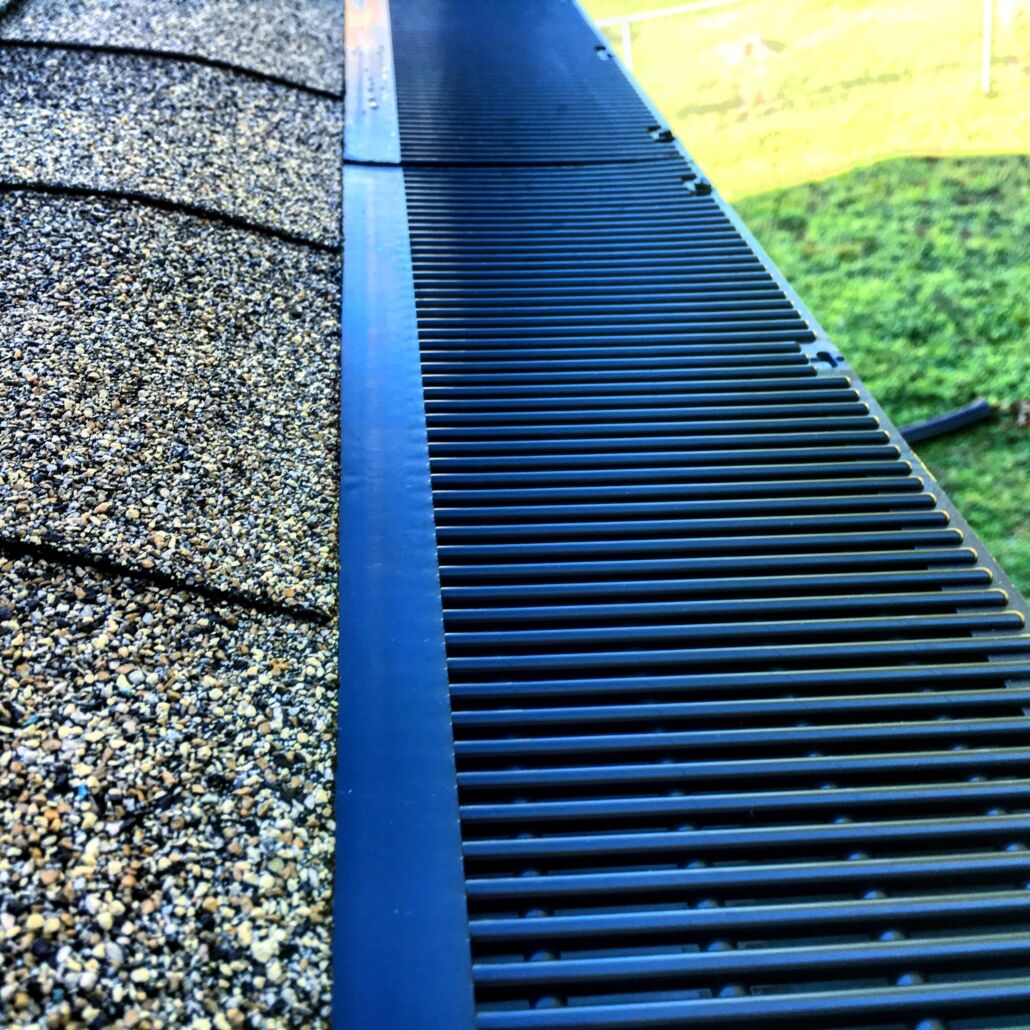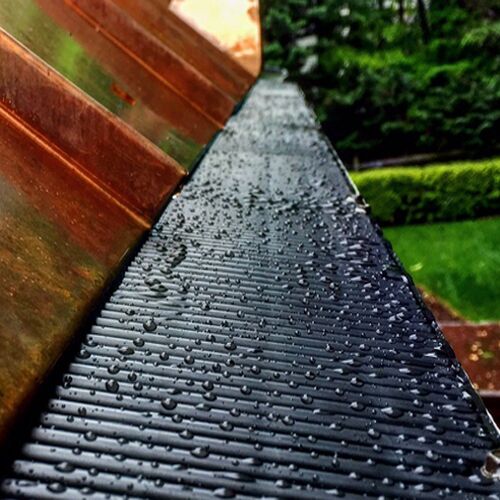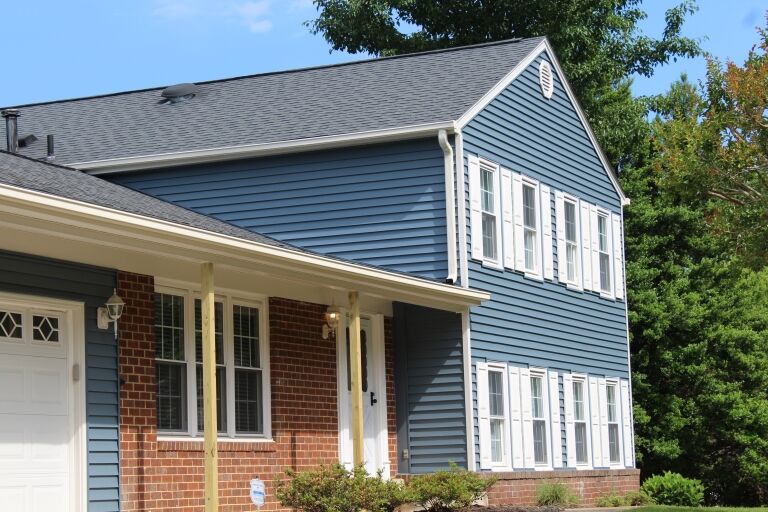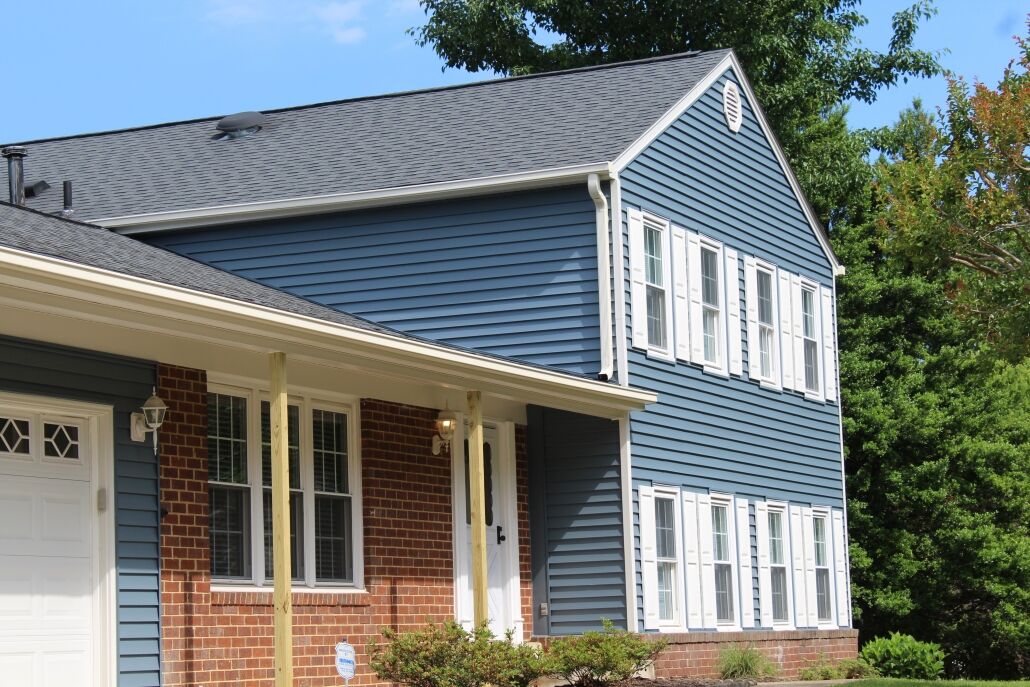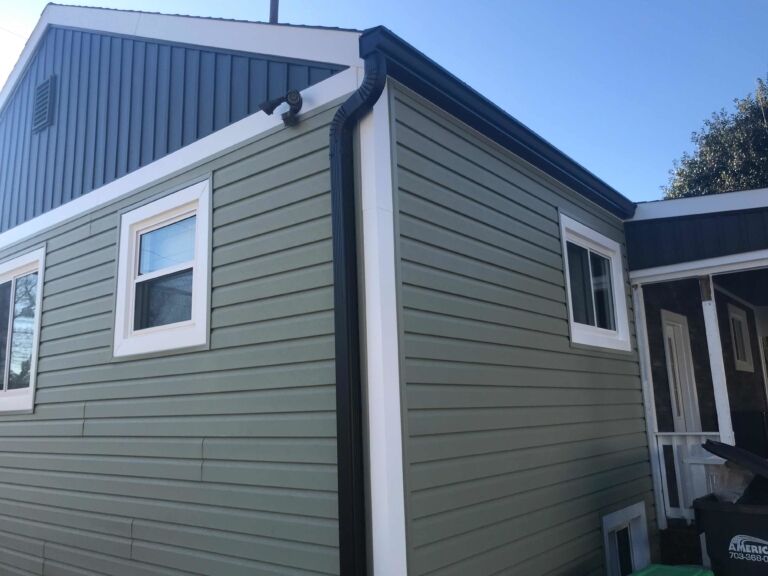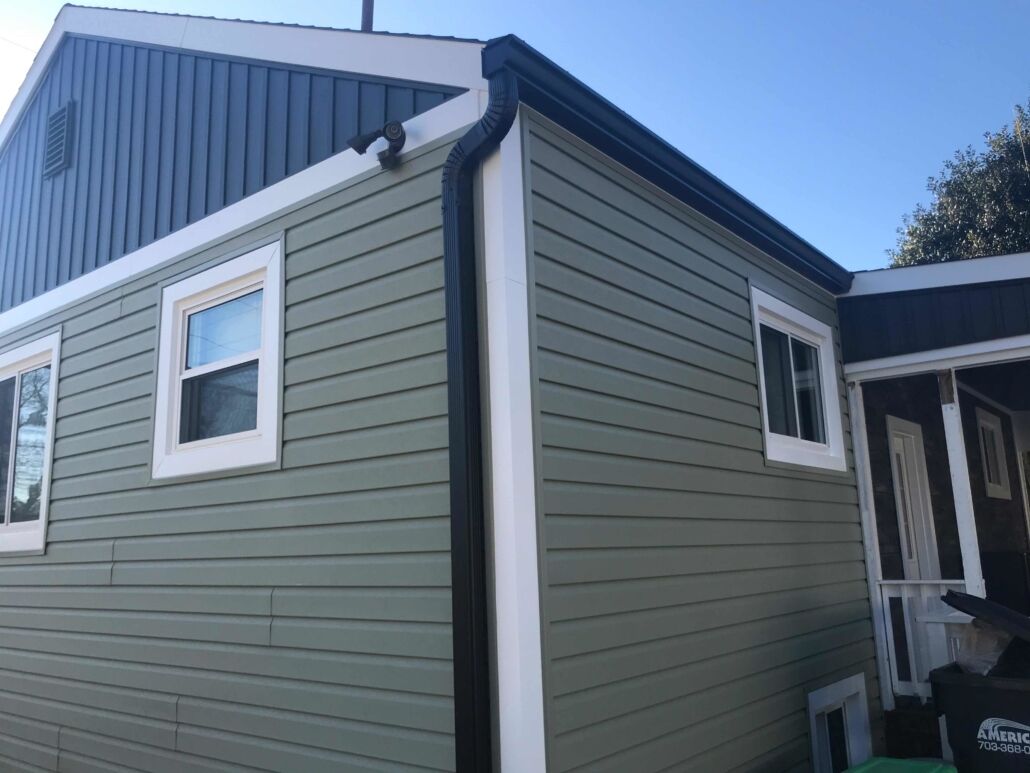 Want to Read More About Gutters?
See what our gutter customers are saying.
Luke and his team at TopDog did a phenomenal job in installing 6" wide gutters, gutter screens and downspouts. From the moment TopDog arrived for the initial consultation, we knew we were dealing with a highly professional company. As we desperately needed new gutters, Luke scheduled the install within 4 days of the consultation. The quality of the workmanship and the level of service we received exceeded our expectations. In addition, we received a favorable quote and an excellent level of service throughout the process. TopDog is a company that practices high integrity, we highly recommend Luke and his team with out any hesitation!
Dee
🙂 Homeowner
During the Covid pandemic I contacted several gutter companies to put a gutter system in place on my townhouse. Several companies were shut down during this time and no longer had their workers employed. I was extremely impressed with Luke Mitchell's quick response, willingness to do the job when it was convenient for me and his attentiveness to detail. While installing the gutter system, he noticed that a couple of my shingles were missing and he took it upon himself to replace those even though it was not part of the original job. Exceptional service, very professional and well priced. You cannot go wrong with this company.
Ramona
🙂 Homeowner
Luke Mitchell is a very honest and professional person to deal with. His team arrived on time, did a very thorough job and the quality is exceptional. Luke even helped to fix some things for me that were not even part of the Gutter and Guard works. He was really nice about it and went out of his way to help me. He stands behind his workmanship and I really like the Lifetime Warranty that he offers.
Alexandra
🙂 Homeowner
Gutters Backed by The Best!

---
Frequently asked Gutter Questions!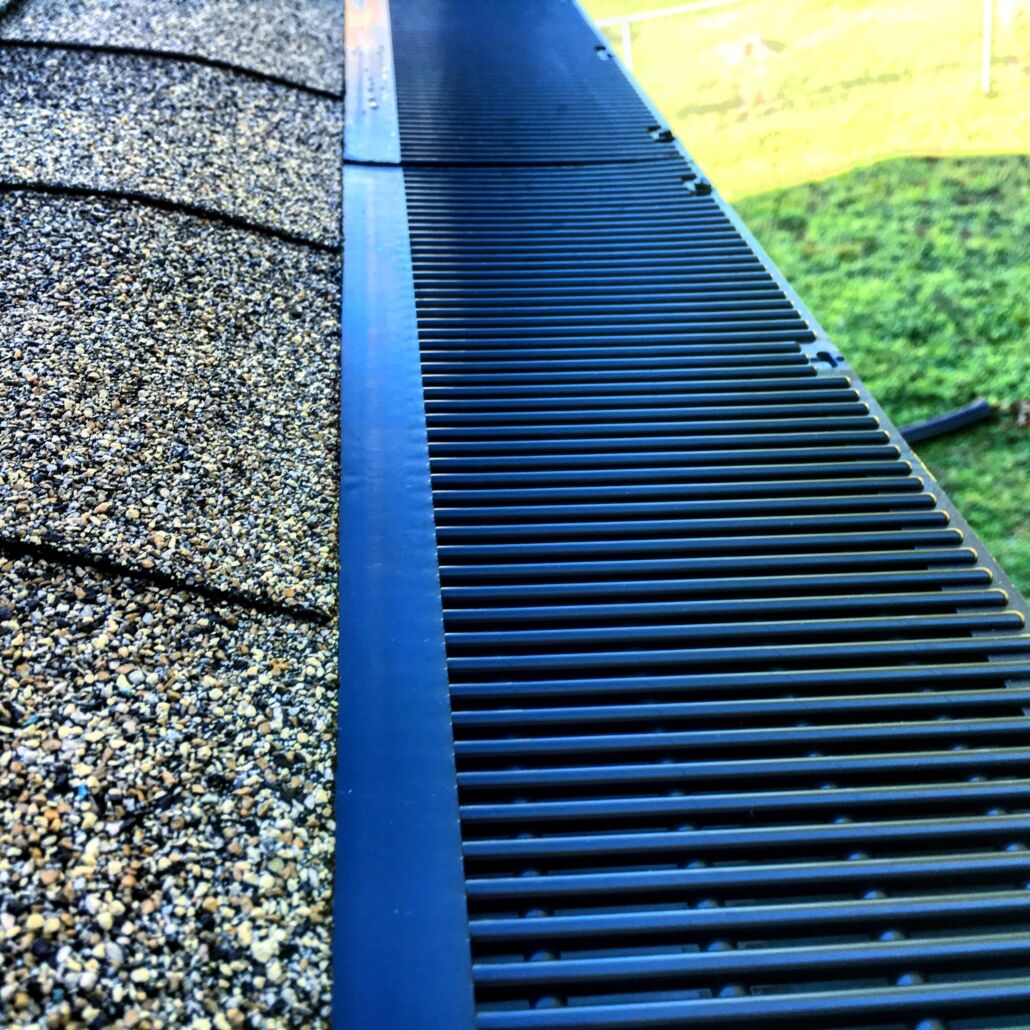 When and why should I replace my gutters?

Knowing when to replace your gutters is usually obvious. The signs of gutter damage can include leak gutters, water running over your gutters (could also be clogged), a space between your gutters and the fascia boards, warping of your gutters, a piece missing, cracked gutters, or downspouts that are disconnected from your home.

Why replacing your gutters is important is because gutters are custom fit and seamless, meaning they're designed to fit a specific section of your home. The gutter system needs to be intertwined correctly for it to work in removing water form your roof.

Repairs like caulk or replacing gutter spikes is often just a temporary fix and in most cases, the cost to replace your gutters is relatively inexpensive compared to how long they will last.
See more about gutter warranties here.
How far can you run a gutter without a downspout?

In the roofing and exterior remodeling industry, it is generally communicated that the longest run of seamless gutter you can go with before needing a downspout is 40-50 feet depending on who you ask.

Gutters are designed to collect water during rainstorms from your roof and to channel that water to a downspout. A long run of seamless gutters without a downspout can lead to overflowing. Your gutter system cannot simply handle all the water without the help of a downspout.

This is also why we recommend 6-inch gutters since they can hold more water and they also come equipped with a larger downspout increasing water volume 300%.
What size gutters are there?
How much do new gutters cost?

Due to the ongoing supply chain shortages stemming from the pandemic of 2020, gutter prices have gone up since the gutter material is now more expensive. Aluminum and other common gutter materials are costing installers more, thus their prices are increasing.

Gutters are priced per linear foot. Prices will also vary by size and material, however, if you use seamless aluminum gutters size 5-inch or 6-inch you are looking at pricing around $6 to $10 per linear foot depending on where you're located.

Here at Top Dog Home Pro our prices have remained in the ballpark of $7.50-$8.50 depending on supply at that time.

See more gutter questions here!
What are seamless gutters?

Seamless gutters are gutters that have no seams requiring sealant. Sectional gutters are something of the past and what most DIY people use only to find out they don't last very long.

Without seams, this means you will not experience any gutter leaks and they're custom made for each specific section of your home!

Read about steel vs aluminum gutters here.
How often should you clean your gutters?

Depending on the density of the trees around your home and the height of your home, you might not have to clean your gutters at all or in some cases, up to four times per year. A three-story townhome that has smaller to no trees around it won't need to be cleaned in most cases vs. a home that is located next to a forest or pine trees. In that case, you will want to have your gutters cleaned every 3-4 months, especially in the fall.

Gutter cleaning isn't just reserved for leaves. It is important to make sure that sticks and even birds nests are not clogging up your gutters and downspouts. Sometimes toys and balls can find their way into your gutters too!
What types of gutter materials are there?

The most common gutter material is aluminum and they come in a k-style appearance. That said, you can also find copper, steel, and vinyl gutters in the half-round or even box variety. Be sure to read more about common gutter questions here.
Do gutter guards work?

Gutter guards do work when you purchase a high quality and durable guard. Not all gutter guards and gutter covers are created equally however, which means knowing what to purchase can be challenging. Here a few pointers:

Tension guard that can withstand heavy debris
Self-cleaning gutter guard means you don't have to clean the gutter guard
Covers the entire gutter which prevents birds from entering
Has a warranty and coverage

See more about the best gutter guards ranked here.
Can I install gutters myself?

As a homeowner, you have the right to do anything you would like to your home including installing gutters. Now, we highly recommend avoiding the DIY gutter install as there are many factors that can go wrong from safety to installing correctly.

Everything from the custom fit to the right slope matters when installing gutters correctly and they're not anything to mess with since they do so much with regards to protecting your home.
Instead, consider calling a gutter company to help you!