Top Dog Father's Day Gifts – here are some great gift ideas for the dog dad in your life.
We love celebrating our dads, and there's no better time to do so than on Father's Day. From family cookouts to gift-giving, Father's Day is a great opportunity to express love and appreciation for your old man in ways you may not normally get the chance to. Here at Top Dog, we also love celebrating proud dog fathers. Keep reading to get a list of some awesome Father's Day gifts you should look into this year.
Best Dog Dad T-Shirt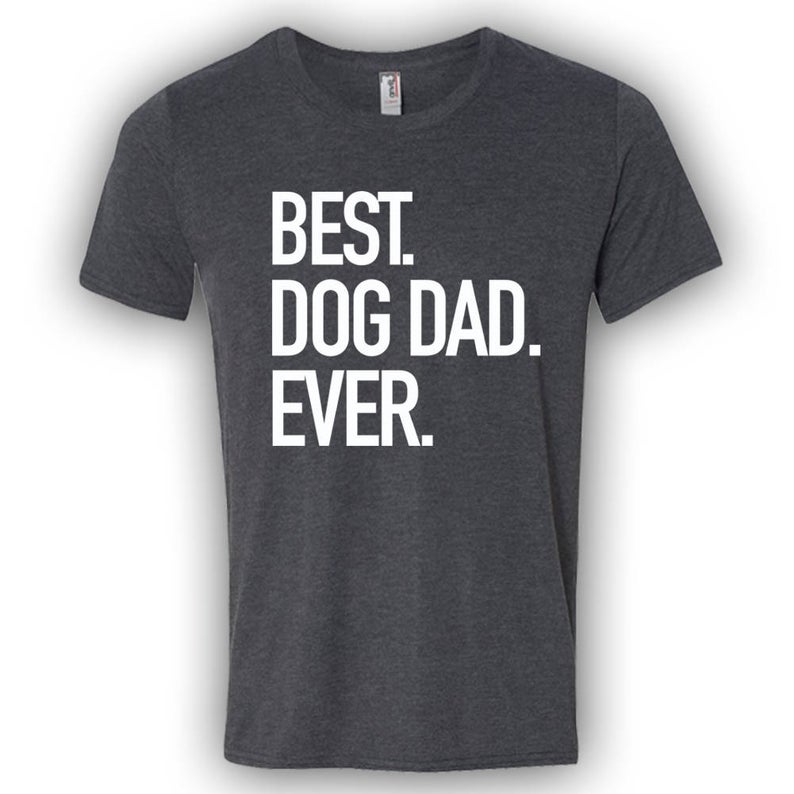 Image via Etsy
Wearing dog parent t-shirts isn't just for the ladies anymore. Have a father of a dog in your life that's exceptional? Let them know it with this graphic t-shirt. Check out this shirt and others like it on Etsy.
The Dogfather T-Shirt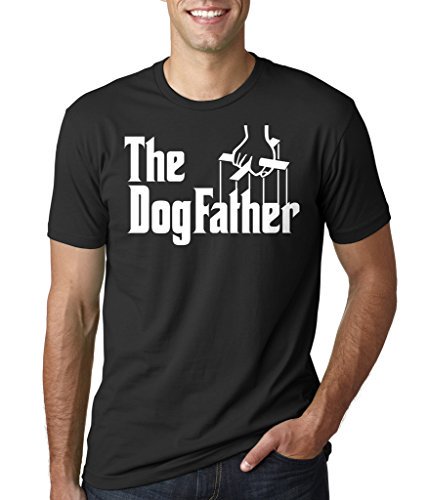 Image via Amazon
Who doesn't love a good pun? This play on words is a great gift for any dog dad out there. With color options from pink to black, you're bound to find a good fit. Get yours at Amazon.com.
Rescue Dad Magnet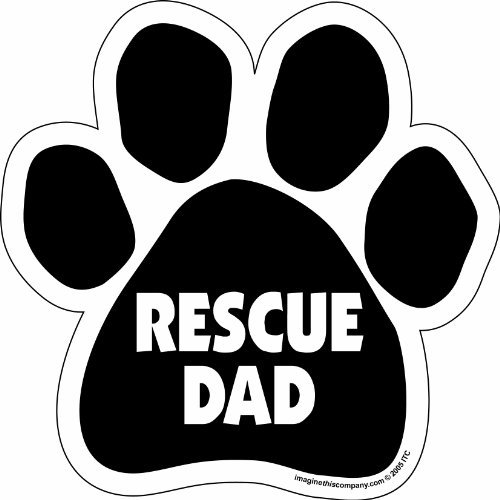 Image via Amazon
Adopting your pup from a shelter or rescue organization deserves some extra recognition. This adorable magnet lets the dog dad you love tell the world he loves his rescued pup. Purchase it here.
Dog DNA Test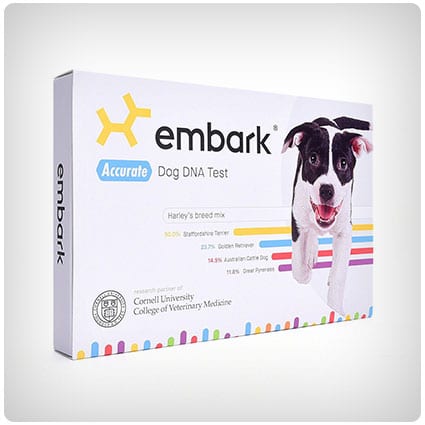 Image via Amazon
Okay, okay. This DNA test isn't about figuring out who their real father is, but it is a great chance for your dog's father to learn more about his beloved dog. Get insight on breed mixes, ancestry, and health with this Embark DNA test.
Bathing Glove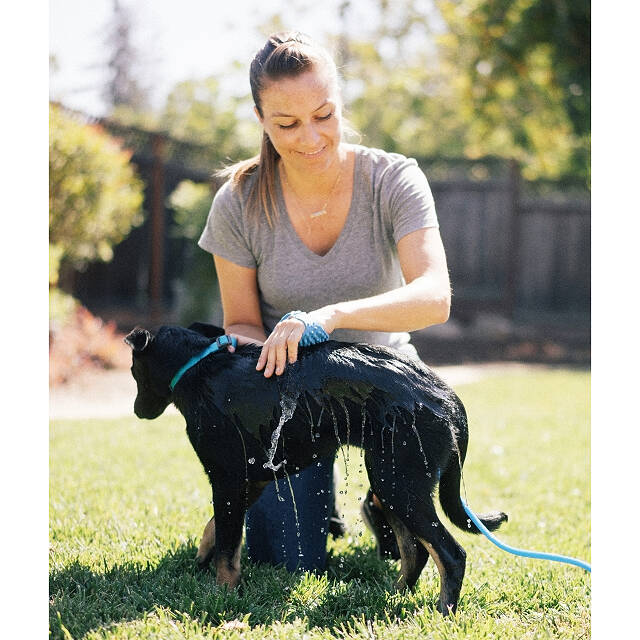 Image via Uncommon Goods
Dog parents know that bath time is important, but not always fun. Make the process a little easier and invest in a bathing glove like this one this Father's Day. Control the flow of water and leave one hand free to help calm your pup.
Cute Card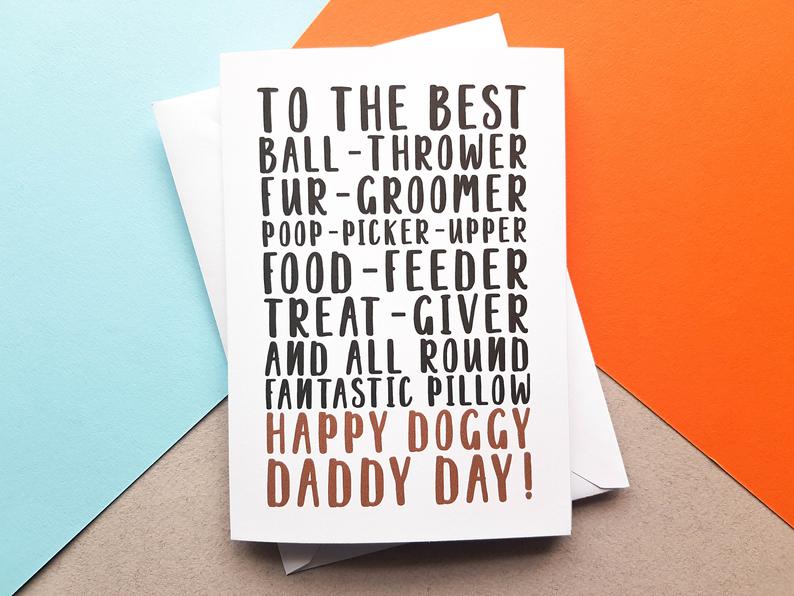 Image via Etsy
Keep things simple with a cute card to show your appreciation for the dog father in your life. Not only does this card offer a nice list of all the wonderful things a dog dad does, it also leaves the inside blank for your own personalized message.
Custom Dog Portrait
Image via Etsy
This is a great gift for the sentimental and artistic dog dads out there. This Etsy shop creates customized watercolor dog portraits based on your pet. Capture the essence of their fur baby and have it framed this Father's
Day as the perfect dog dad present.