Are you looking for shingle types from least to most expensive?
When you think of your home's exterior features, I bet you roof shingles are not the number one thing that comes to mind because they're out of sight for the most part, which thus means they're out of mind. 
Now, typically your roof's shingles come to the forefront of your mind when you have missing shingles from a storm or you are considering replacing your entire roof. Either way, you will want to be able to identify the types of shingles for your new roof.
Today, we will discuss the five most common types of roof shingles!
First, why do types of shingles matter? 
Roof shingles play an important part in your roof's structural integrity with their role in serving as the outermost protection of your roof. They help guard the roof against the elements that include but are not limited to prolonged sun exposure, rain, and wind. 
Without them, your roof simply could not withstand the constant barrage and exposure of elements, and would result in thousands of dollars of damage and perhaps even more!
However, keep in mind that roof shingles do not take a one style fit all approach as houses across different regions are built differently and therefore require different materials. Not pretty to mess up!
Get in contact with your local roofing company to point you in the right direction on what works in your case and be sure to always keep these factors in mind when you are selecting shingles:
What is your new roof budget? (Learn about roof costs here)
Will insurance cover your new roof or is this a cosmetic reason? (Curb appeal)  
What roofing questions do you have?
5 Types of Roof Shingles
3-Tab Asphalt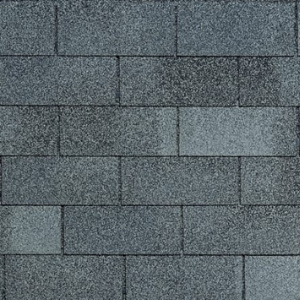 3-tab asphalt shingles are commonly used out of the three asphalt type shingles and sport a unique cost-effective edge in terms of installation. They offer a unique curbside appeal with the variety of colors that come in and generally last 15-20 years on average. 
However keep in mind the composition of the 3-tab shingles is much thinner as compared to the other two types, which means it has the propensity to wear out quicker! This is why we almost always recommend Architectural Asphalt Shingles! 👇
Architectural Asphalt Shingles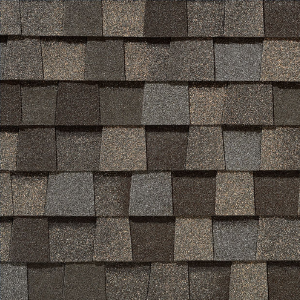 Architectural asphalt shingles come in many colors and are strong, durable, and are two times the lifespan with proper maintenance as compared to other asphalt shingles. What makes them stand out is their contoured finish giving it a polished aesthetic appeal, making it more of a luxurious option.
✅ See More: Roof Shingles 101
Architectural asphalt shingles are relatively inexpensive as compared to other shingles such as metal. Compared to three tab shingles, they are slightly more expensive but they also last longer! In general, these are preferred asphalt shingles. While all of these require professional roofers to install, right now keep in mind that there are roof shingle shortages nationwide that have made your selection limited.
Metal Shingles
Metal shingles give a unique, stylish, come in many colors with a modern aesthetic appeal that is strong and apt to withstand the elements, having an average lifespan of 75 to 100 years with proper maintenance. What's unique is its lightweight composition, making it a perfect option for homes that can't hold too much weight.
Such metal materials included but not limited to are aluminum, copper, zinc, tin, steel, and so forth. Metal shingles tend to be expensive and sometimes are not suitable to insulate noise from the elements. As for installation, metal shingles are complicated and thus require professional assistance. 
Metal shingles are extremely expensive! They will typically last longer (sometimes longer than our human life expectancy) and these are very rarely installed. For example, here at Top Dog Home Pro we do not install metal shingles.
✅ See Also: Roofing Materials
Slate Tile Shingles
Slate tiles are amazing at giving your home a natural and scenic aesthetic appeal despite not having multiple options for color, but like metal shingles, they are also very expensive.
They are incredibly weather-resistant, strong, durable, and have the longest lifespan as compared to all shingles with proper maintenance. 60 to 150 years. Literally a lifetime! They have a heavy, dense composition, but are thin in width. 
Due to the fact that slate tiles are very heavy, not all roofs will be suitable. Contact a professional for more discernment as well as for installation services as professional installation is required. They are very expensive, so keep in mind the price tag AND also the long-term solution they are to your home if they are suitable for your home.
Solar Shingles
Solar Shingles give a very modern, multipurpose edge to your roof by not only fulfilling the duties of shingles but also helping your home to generate electricity, which thus reduces your energy bill. They are more in addition to already existing shingles and give off a great aesthetic appeal.
While professional help is needed to install them, it is traditionally installed on one side, preferably the south side where the sun's direct exposure is located. Last in the ballpark of 20 – 25 years.
Kind in mind that they are relatively expensive, and best work for optimal results on the south side than any other side of your roof. Any other side may compromise the efficiency of solar panels which can make them not worth the effort.
What's the Verdict?
Shingle types come in many shapes and forms and thus have their own unique properties to choose from. Just like ice cream, each and every one has its own unique flavor! Keep in mind that there is no one size fits all approach to shingles as each home has its own particular structural requirements. Very important!
If you ever are in doubt about how to proceed or simply need more information, don't hesitate to give us a shout or reach out below!