Roofing Contractors Woodbridge VA
Located just off Route 95, Woodbridge is known for its convenient access to all of Northern Virginia and the Nation's Capital. What was once just a small village now boasts a population of over 44,000 which means Woodbridge VA is home to quite a few people.
There are also quite a few roofing companies in Woodbridge so finding the right roofing company to replace or repair your roof isn't always simple. Luckily, Top Dog Home Pro is the premier roofing company in Woodbridge for almost a decade!
We offer the very best roofing services Woodbridge VA, you can ask for, and it is always our promise to:
Help you with ANY roofing issue you might have (roof replacements, new roofs, roof repairs)
Communicate effectively and help you meet all legal and HOA requirements for your New Woodbridge Roof
Save you from the roofing contractors who make a lot of promises but don't do the quality work you deserve!
See how Top Dog Home Pro of Woodbridge, VA can help you today – call us here!
Best Roofing Company Woodbridge VA
Whether you live or work in Woodbridge, one thing that is for sure is the value of your home matters. Chances are, you want to preserve the exterior of your home to retain the Northern Virginia home values that are common in the region. A brand-new roof can do just that.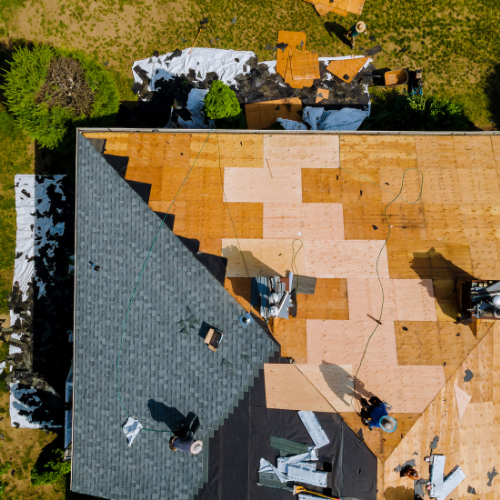 Depending on what statistics you look at, the ROI for a new roof in Woodbridge is astronomical in some cases, but almost always 60-80%.
According to Zillow, a Roof Replacement with asphalt shingles has an average national cost of $22,636 with an average resale value of $15,247.
Pricing for a new roof in Woodbridge VA varies.
With such a high return on investment, the last thing you want to do is leave your new roofing project in the hands of a less-than-stellar roofing contractor. You don't want a good roofing contractor, you want the very best – the Top Dog in the roofing industry!
If you live in the Woodbridge VA, area, be sure to have us complete your roof repair, roof inspection, or roof replacement!
Roof Replacement Woodbridge, VA
Driving down the Prince William County Parkway and through Occoquan or perhaps to the Belmont Bay Golf Community gives you that feeling of character when you pass the homes. Unfortunately, Woodbridge VA has a climate that brings very strong summer and winter seasons, sometimes, your home's roof can lose some of its charm.
From hail damage to wind damage and everything in between, Woodbridge VA is located close enough to the Potomac River and bay to get strong winds and storms. For Woodbridge homeowners, that can mean trouble for your roof if it is over 10-15 years old!
Missing shingles and storm damage can happen quickly and in most cases, a roof replacement is your best option vs. a roof repair (Top Dog Home Pro does both, unlike most roofing contractors).
Woodbridge VA has pretty homes and a new roof can help that home stand out even more! We offer the best when you need:
Full asphalt shingle roof replacements
Brand new roofs and roof decking repairs
A company ranked as the best roofing companies in Woodbridge
Quality roofing services and new gutters
Need New Roof?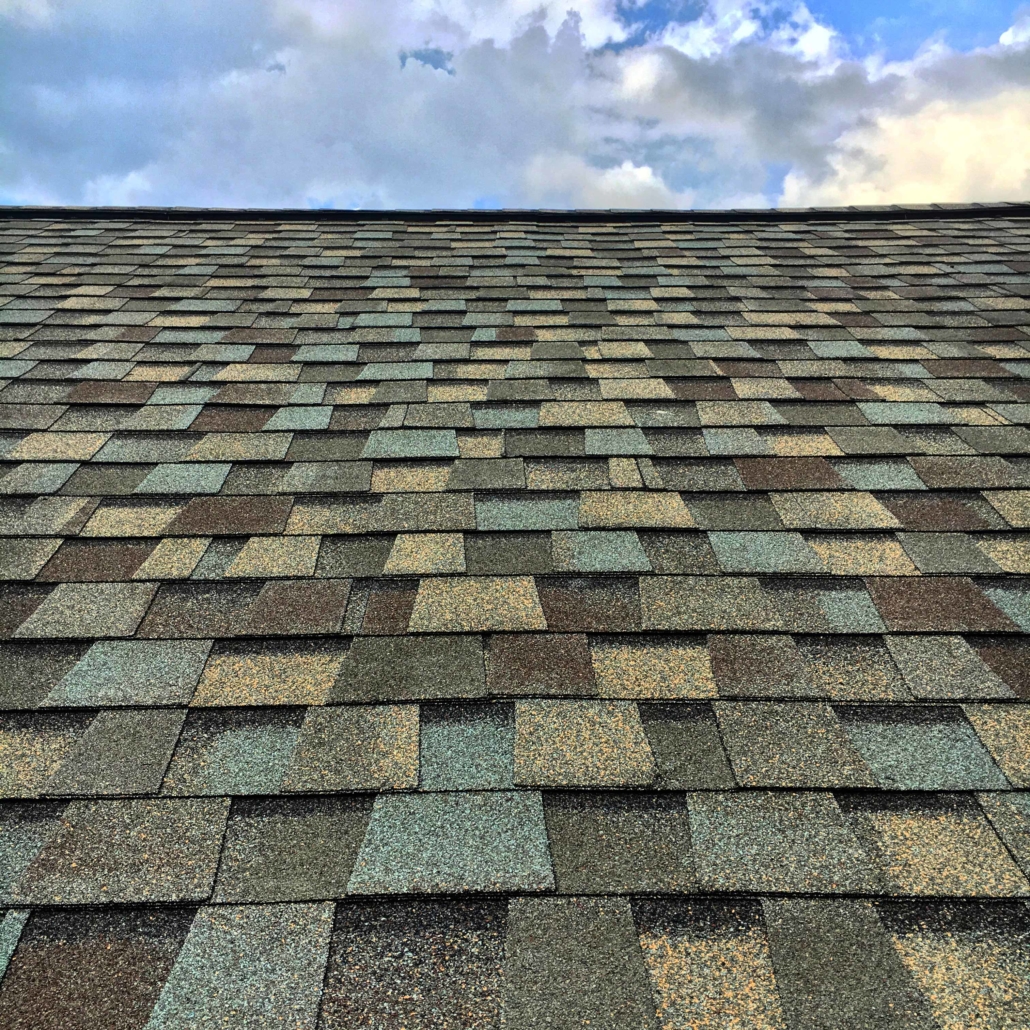 Do you live in Woodbridge VA and think you might need roofing help? We offer free roof inspections, and we guarantee our roofing team will give you honest feedback. Roof system inspections are thorough, and this includes inspecting your flashing, underlayment, current roofing materials, frequent leak points; and we also consider the age of your existing roof.
If we sense your roof is in need of repair or even replacement, we will give you our professional opinion that we stand by. Getting your roof replaced should be as easy as going to Potomac Mills to get some new clothes – we make the process that simple!
Woodbridge VA residents can rest easy knowing whether its a remodel or emergency storm response, the team at Top Dog Home Pro is here to help with the exterior of your home.
Roof Repairs & Leaky Roof
Believe it or not, if you live in Woodbridge VA, and suspect you have a leaky roof, most roofing contractors cannot help you. We are not kidding. Your family home in Woodbridge has a 98% chance of its roofing material being asphalt shingles.
In many cases, roofing companies don't want to repair roofs or fix leaky roofs. Instead, they would rather replace the roof. However, a leaky roof is very similar to car issues. When you are driving through Northern Virginia and Woodbridge VA, you don't just get rid of your car if it has some minor issues.
Sames goes for your roof. Some instances may require you to contact insurance for a roof replacement. In other instances, you might just need a small repair to your roof decking, pipe collars, or flashing.
Our experience working with a wide range of roofing materials makes us one of the more technical roofing contractors for your repairs or leaks! So if you are in Woodbridge VA don't hesitate to reach out to us.
A Woodbridge Roofing Company You Can Trust!
Your Woodbridge VA home matters to you, and therefore, it matters to us. Don't settle for a good roofing company; hire the very best. From quality service to honest pricing, we stand by our Top Dog Home Pro and promise to give you our very best.
Woodbridge VA is home to us and always has been, so the area holds a special bond in our hearts! Whether you need gutters, roofing, or just want an estimate for your home, just let us know! Luke and the team here have always served Woodbridge VA with the very best workmanship, quality materials, and services!
Simply reach out below to see how we can help your Woodbridge VA, home have the best roof in your neighborhood!