Roofing Contractors Dumfries VA
Finding a Dumfries roofing contractor that is reputable, professional, and knowledgeable shouldn't be a difficult task. That is why here at Top Dog Home Pro, we offer the best roofing services for all of Dumfries VA when it comes to roof repairs, fixing your leaky roof, and full roof replacements.
Dumfries VA offers charm and history for homeowners like yourself who live in the area. Nestled along Interstate 95, Route 234 and U.S. Route 1, Dumfries is a gateway to the 95 corridor and the Nation's Capital. Homes in the area are valuable, and if you live here one way to keep your home looking great is with a new roof!
We offer the TOP roofing services Dumfries VA residents can ask for! So, if you live in Dumfries or close by, here is why you should consider us:
Help you with ANY roofing issue you might have (roof replacements, new roofs, roof repairs)
Communicate effectively and help you meet all legal and HOA requirements for your New Dumfries Roof.
Save yourself from the roofing contractors who make a lot of promises but don't do the quality work you deserve!
Over 120 5-star reviews online
See how Top Dog Home Pro of Dumfries, VA can help you today – call us here! 
Best Roofing Company Dumfries VA
You need a roofing company in Dumfries VA, that you can trust, that will show up on time, and is knowledgeable. Finding the best roofing company "Near Me" isn't always simple since there are so many roofing contractors in and around Dumfries.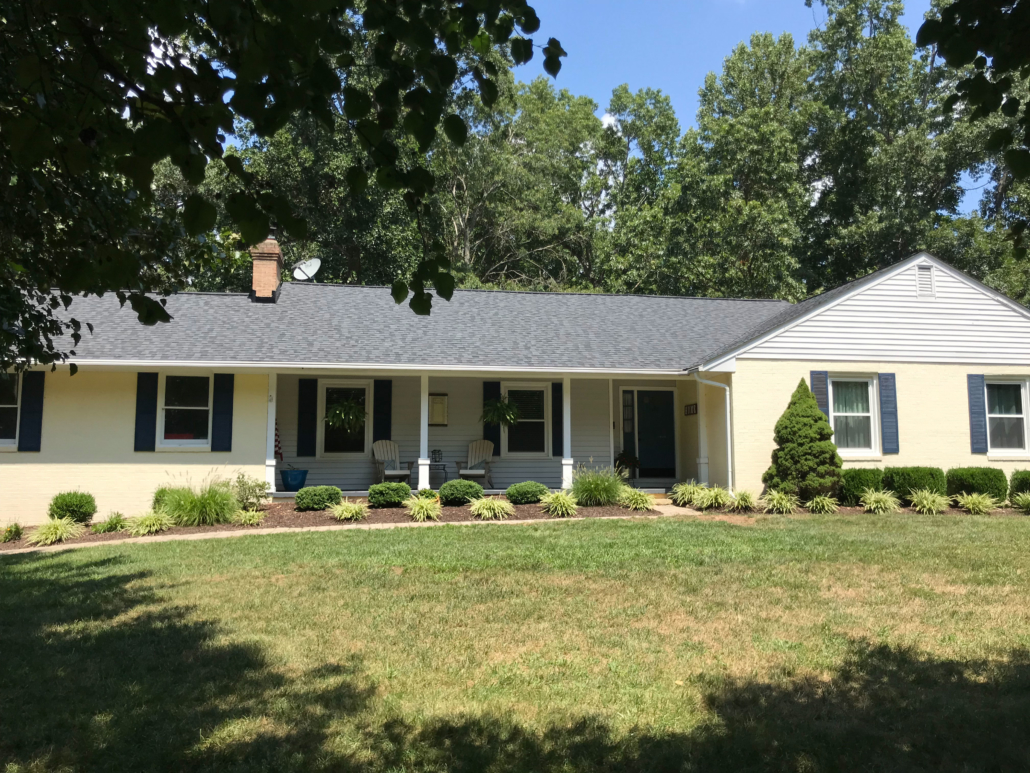 Roofing companies are a dime a dozen. An owner-operated roofing company is rare to find anymore these days, but that is what you get when you work with Top Dog Home Pro. We were founded nearly a decade ago and Luke – the owner – has worked in roofing around the area for over 20+ years, growing up in Prince William County.
From no-commitment roof inspections to simple roof repairs all the way to roof replacements and gutter replacements, we are ready to help you with the exterior of your home if you live in Dumfries!
Roof Replacement Dumfries, VA
A roof replacement is when a roofing contractor in Dumfries, VA, takes off your old shingles and underlayment and replaces it with a new roofing system. There are several components to a roofing system, but the key he that your new roof is warranted.
The climate and storm seasons in Dumfries bring strong winds, hail, and harsh winter conditions, which can be hard on an aging roof. With many of the homes in Dumfries and surrounding areas built prior to 2000, many asphalt shingle roofs are due for replacement.
Need New Roof?
How do you know if you need a new roof, and if you suspect you do, what are the best steps to take?
You should first call Top Dog Home Pro if you live in Dumfries and suspect you need a new roof or have a roofing issue/leak.
We will inspect your roof and give you our professional recommendation, along with documenting your roof using our camera.
Missing shingles, leaks, and storm damage are obvious signs you have a problem, and in some cases you may or may not have to deal with insurance; luckily we can help with that.
If you don't need a new roof Dumfries, we will give you our honest roof repair opinions!
Roof Repairs & Leaky Roof
A leaky roof is never fun! When you notice a water stain on your drywall or a puddle on the floor the last thing you want to deal with is a roofing contractor. Our team knows it can be a pain, so we make the process easy!
From a small-scale roof leak to a larger roof repair, we can help you fix your problem. Top Dog Home Pro prides itself as one of the Dumfries roofing contractors that love to complete roof repairs!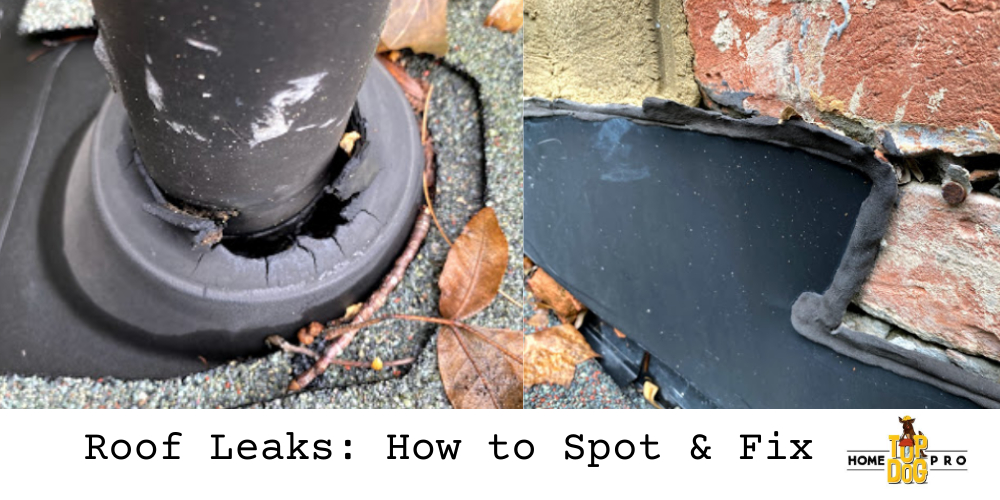 Most roofing companies want to avoid any sort of repair and resort to full-on roof replacements. We always conduct a through inspection of your roof for free, and we will give you honest feedback. Roof repairs can save you money and only if the repair exceeds 50% of the cost for a new roof will we recommend a new roof!
A Dumfries Roofing Company You Can Trust!
Dumfries, VA is known to be a quaint area nestled inside of the hustle and bustle of Route 95 and Northern Virginia. A new roof to go along with your beautiful home located in Dumfries, VA is going to bring curb appeal, a return on investment, energy savings, and peace of mind.
For a free roof estimate, reach out to us today so we can help you get started! We promise to never over-hype, over-sell, or twist your arm! Our entire Dumfries roofing process is centered around honest and customer satisfaction. Just look at our roofing reviews and you will see phrases such as "Very Knowledgeable" and "Honest Contractor," those words matter to us, just like your home does to you!