Finally, a Great Roofing and Gutter Experience
Hands down, Northern Virginia's TOP Roofing Company!
Workmanship
High-quality workmanship, hassle-free and upfront pricing, and positive customer relations are part of the deal when you work with Top Dog!
Right Advice
At Top Dog Home Pro we don't just pitch an idea. We give you the right advice at the right price to help GUIDE YOU in the decision-making process!
Efficient & Thorough
We know how it can be when dealing with contractors. That is why we stick to timelines & our commitments while thoroughly completing each project!
Roofing & Exterior Services We Provide in NOVA:
An informed Northern Virginia homeowner is a homeowner we love helping. Check out our extensive library of Roof and gutter content below!
Our Latest Northern Virginia Roofing Work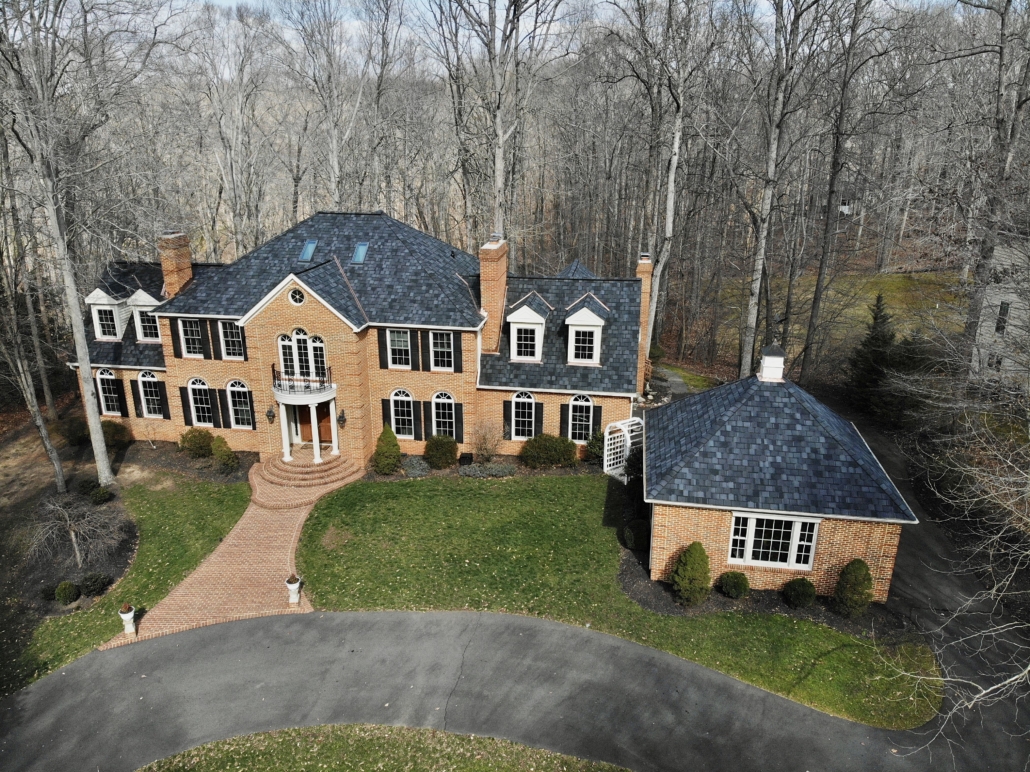 Excellent company, very personable and professional. When I requested an estimate Luke & Co. came out and he inspected the attic and answered all my questions. The company provided an estimate comparable to other companies, but I liked the fact they took the time to inspect the attic and to explain roof types, warranties, helped me select a good color, etc. The roof was installed in about 4 hours and it looks great. Their crew did a great job to include clean-up. I highly recommend Top Dog Home Pro!!!

– Happy Roofing Customer 🙂
Luke and Crew are Fabulous!!! They deserve 10 stars! Very prompt, very professional and their entire work ethic is to provide extreme quality! We are over the moon satisfied with the service and products we received. If you are looking for a quality, dependable, thorough and reasonable roofing company, look no further——>you've found it. I received a few estimates prior to Top Dog and I can tell you, many companies are late, don't call and come when they feel like it; or are NOT doing what is right for your money and they leave you guessing. My family and I are totally impressed with our roof done by Top Dog!!! We are Thankful and so very Grateful for Top Dog! Many Blessing to Top Dog and Crew!!!

– Happy Customers 🙂
Get to know Top Dog Home Pro – Roofing & Gutters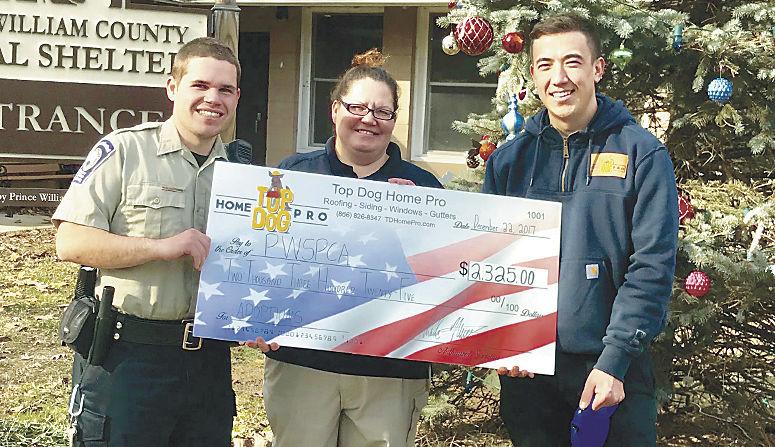 Luke started Top Dog Home Pro over six years ago with one goal in mind – to help homeowners in Northern Virginia with their Roofing and Gutter needs!
After working in the exterior remodeling and roofing industry for a family-owned business, Luke ran a multi-million install department for a large exterior supplier. In 2017, Luke officially started Top Dog Home Pro of Northern Virginia.
Since starting Top Dog Home Pro, Luke and the team have completed over 500 roofing, gutter, and repair projects. See more about how Top Dog Home Pro got its start below!
---
Frequently Asked Roofing & Gutter Questions
What does a new roof install consist of?

Getting a new roof first starts with picking out shingles and looking at the other roofing material needs. From there, a price is generated based on the size of the roof and the type of shingles you select.

After picking out shingles, we set up an install date based on the arrival of the shingles. From there, the install team wearing their blue Top Dog Home Pro shirts strips the old shingles from your roof, install the new underlayment, ice shield, and new shingles.

Afterward, the team picks up any debris that escaped the truck and runs a large magnet over your yard to get any nails! Within a few hours, you have a new roof!
What kind of turnaround do you offer?

A standard-size roofing or gutter project typically takes about 4-5 hours to complete. We handle all of the work for you and communicate everything along the way but the determining factor of the total time is material supply.

Sometimes a shingle selection can take longer to have shipped from the supplier depending on the color you select.

In most cases, our goal is to have the roof installed ASAP once a contract is signed. Typically, an install team arrives within 48 hours of material arrival!
How much does a typical new roof cost?

Prices can vary significantly depending on the size of your home's roof.

A new roof is priced per square which means per 100 square feet. The average single-family home can range anywhere from 10-20 square meaning that the price can start at $5,000 and range to $10,000+.

Factors such as the size of the roof are what drives the price, followed by shingle selection, extras, and whether or not you have a gable or hip roof.
How much do new gutters cost?

Gutters are measured per linear foot and the price for new gutters is linear feet X the price of gutters. Five-inch and six-inch gutters vary in price, typically costing $7 or more per linear foot.

The quick math for a home that requires 100 linear feet of gutter and downspouts with five-inch gutters would cost $700.

Factors like the number of downspouts, adding gutter guards, replacing fascia boards, and the size of your gutters will ultimately determine the final cost for new gutters.

However, it is the total linear feet that pricing is based on!
Does Top Dog Home Pro offer financing?

Yes!

Here at Top Dog Home Pro we have financing options for large roof install jobs to help homeowners like yourself who need a new roof.

Learn more about our financing program here
Does Top Dog Home Pro offer warranties?

Yes!

Here at Top Dog Home Pro we have some of the best roofing and gutter warranties around! In fact, our partnership with Certainteed has allowed us to guarantee that with the selection of certain shingles, you will never have to worry about your roof again!

Our gutter warranty is one of the best and when someone installs gutter guards, we even offer a NO CLOG warranty for life! Learn more about each below!
Are gutter guards worth it?

The right gutter guards are a smart investment and on average, can save you money in 4-6 years of install when you pay for annual gutter cleaning.

The issue with most gutter guards is that they actually can lead to more clogging and require cleaning themselves – which is completely redundant because that is what they are supposed to prevent!

We offer Raindrop Gutter Guards which come with a lifetime no-clog or clean warranty!
How do I know if I need a roof repair or new roof?

Sometimes you might need a roof repair, other times you might need a brand new roof.

Factors that determine which route is best vary based on:

Age of roof
Insurance coverage
Shingle type and factory supply warranty
Type of damage
How much damage occured
Will more damage keep occurring (think wind)
The amount of missing shingles

Using these factors we are able to give our expert opinion on your roof repair vs new roof question!
---
Learn About Roofing & Gutters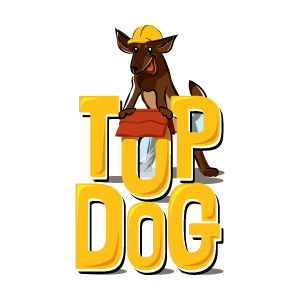 Be sure to check out our Roofing & Gutter blog where we share 50+ articles covering every topic you can think of when it comes to roofing, gutters, and exterior remodeling!
A roof protects your home and Top Dog Home Pro is here to help.
We understand that dealing with contractors can be less than exciting for some, especially if you have past experiences that weren't so pleasurable. Here is OUR PROMISE to you:
---
Quality Communication
A new roof or replacing your old gutters doesn't start with selecting colors or signing contracts, it starts with great communication. We take pride in our quality communication and our reviews (all 5 Stars) speak for themselves and display our top-notch communication. If a roofing company cannot communicate effectively, they shouldn't complete your new roof!
No Pitching or Pressure
Watch out for the pitch! That is how most people feel when they are looking to get an exterior remodeling project completed or hiring a contractor.
The pitch and high-pressure sales techniques lead to a lot of buyer's remorse and unfair pricing. When I (Luke) started Top Dog Home Pro my goal was to start a family-owned small business that did things right!
Experts
Luke has a degree in business and over 20 years of field experience in roofing, gutters, and exterior remodeling. Running multiple install teams for multiple companies prior to starting Top Dog Home Pro, Luke has literally been on roofs before he even turned 10!
Roof Repairs Made Easy
Most of the time a new roof is the go-to if you have an older home or significant damage, however, in some cases a roof repair is a possible option.
Most companies stay away from roof repairs because truthfully, they're not good at them. They know how difficult a proper roof repair can be so they instead upsell a brand new roof.
While each home is viewed case by case, here at Top Dog Home Pro we are some of the best in Northern Virginia when it comes to roof repairs!