Roofing Warranties Explained: When replacing your home's roof, we understand the importance of a comprehensive roofing warranty.
Here at Top Dog Home Pro of Northern Virginia – we also recognize that most of the time, a new roof replacement is one of the more significant investments you will make to improve your home's exterior. This is why questions about your new roof's warranty coverage are essential.
Replacing your home's roof is an investment, and like any investment, you want to ensure you're getting the best product and ROI! We have taken the time to craft an article for you that explains all of the warranties we offer regarding our shingles, labor, and roofs. Today, you will read about:
The Roofing Warranties we offer
Shingle Product Warranties and how the manufacturer warranties work
Labor warranties and workmanship warranties
What Roofing Warranty Do You Offer?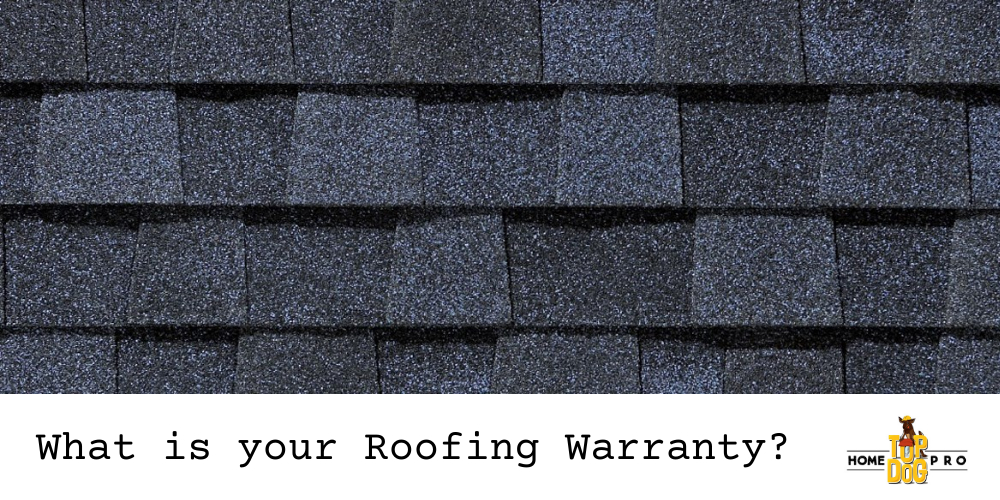 The most frequently asked question when replacing a roof in Virginia is, "What warranty do you offer?"
This is a fundamental question, and as a homeowner, it's important to know your warranty. Here at Top Dog Home Pro, we are CertainTeed ShingleMaster, which means we can offer the following:
A comprehensive LIFETIME Labor Warranty
A 4-Star CertainTeed Extended Warranty
Essentially, this means your home's roof is covered but it is important to know a few key terms before we dive into specifics:
The standard roofing warranty or manufacturer warranty covers the products (shingles, ridge vent, etc.) you purchase
A workmanship warranty is offered to you by the contractor and covers the installation of your new roof
An extended warranty plan is an expanded manufacturer warranty covering more products or for a longer coverage period.
Roofing Warranty: Cartainteed Manufacture Warranty Info
When you use a CertainTeed ShingleMaster, we can guarantee a full manufacturer warranty, which is encouraging for you as a homeowner if you live in Woodbridge, Alexandria, Springfield, or anywhere Top Dog Home Pro can service your home.
CertainTeed shingles come with a 20-year manufacturer warranty, meaning if on the off chance that during year 19 something happens to your shingles – you get the full amount. We recommend Architectural Shingles (Landmark PRO) over 3-tab shingles installed by a certified installer because the warranty is NOT pro-rated. Hence the full amount is paid out.
However, if a CertainTeed ShingleMaster does not install your new roof, it's a pro-rated manufactures warranty. This is why selecting the right roofing company is always vital. Remember, the manufacturer warranty covers the entire roofing system – not just the shingles.
Here are a few specifics behind the LANDMARK architectural shingle series manufacture roofing warranty:
Lifetime limited transferable warranty against manufacturing defects on residential applications
50-year limited transferable warranty against manufacturing defects on group-owned or commercial applications (Landmark PRO and Landmark Premium)
StreakFighter® algae-resistance warranty (10-year – Landmark, 15-year – Landmark PRO and Premium)
10-year SureStart™ protection
15-year 110 mph wind-resistance warranty
Wind warranty upgrade to 130 mph available.
CertainTeed starter and CertainTeed hip and ridge required
Landmark PRO Architectural Shingle Warranty: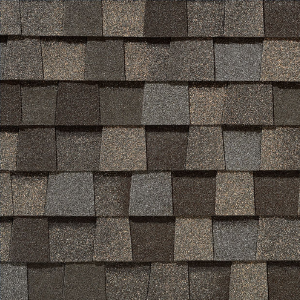 Lifetime limited warranty
15-year algae resistance
10-year SureStart protection includes
15-year 110 MPH wind warranty with an upgrade to 130 MPH available
See the CertainTeed Landmark PRO brochure here.
Landmark Warranty (Architectural Shingles):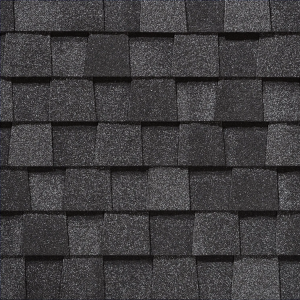 Lifetime limited warranty
15-year algae resistance
10-year SureStart protection includes
15-year 110 MPH wind warranty with an upgrade to 130 MPH available
See the CertainTeed Landmark brochure here.
XT25 (3-Tab) Shingle Warranty: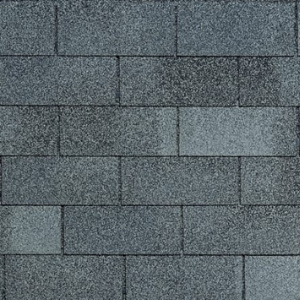 25-year, limited transferable warranty
5-year SureStart™ warranty (100% replacement and labor costs due to manufacturing defects)
10-year StreakFighter® warranty (on available colors) against streaking and discoloration caused by airborne algae
5-year, 60 mph wind-resistance warranty
Note: With any warranty coverage including roof warranties, subjects, and terms are bound to change. At the time of writing, the most recent Certainteed shingle warranty coverage information can be found here.
What about other shingle manufacturer warranties?
There are numerous shingle manufacturer warranties out there, such as GAF's warranty coverage and also Owens Corning. Each roofing warranty is dependent on multiple variables, including the roofing materials, the type of shingles, and which supplier you ultimately purchase shingles from.
You learn more about specified warranty information, including extended warranties, below:
The Top Dog Home Pro Labor Roofing Warranty:
At Top Dog Home Pro of Northern Virginia, we offer our CertainTeed Lifetime Labor Warranty.
If your shingles leak, a shingle blows off during a storm, or something else happens – it's covered so long as the wind speeds are below 130 MPH. Outside of abnormalities like a tree branch tearing off shingles or a wind gust of 130 mph, your roof is guaranteed when Top Dog Home Pro installs it.
Now, don't worry about those wind speeds. To put this in perspective regarding wind gusts – the 2018 Noreaster wind storm in Virginia didn't even come close to 130 MPH. The scope of the warranty would have protected homes with CertainTeed shingles installed by us had there been issues in 2018.
Once again, this will be a big reason why the roofing contractor you partner with is so vital. Sure, some Virginia roofers will talk about lower prices and a fast installation process, but that isn't always a good thing.
A durable roof should always be your first focus when analyzing your roof replacement, followed by the roof warranty. Roofing warranties vary so be sure to have your roofing contractor explain it in detail. Lastly, they should also submit all necessary paperwork or at least help you with the process.
The Final Word on Roofing Warranties
This might be the most important thing you read when it comes to your roof replacement/new roof:
Your roofing warranty matters.
Can you find a roofing contractor who can complete a new roof for a cheaper cost? Yes, that is possible.
However, cheaper is not always better, especially when it pertains to replacing your roof and shingles. Lower quality shingles, and a less or non-existent warranty are why some companies install "Cheaper Roofs" in cost but not in quality. It's essential to recognize your home's new roof as a long-term investment.
The investment (your roof) has a better ROI when your warranty is a lifetime warranty (Using Architectural shingles with a ShingleMaster installer) vs a lesser or non-existent warranty. While a warranty can sometimes seem like not a big deal, a windstorm like the one in the spring of 2018 that resulted in damage across the entire Northern VA region impacted many homeowners' roofs.
However – the Top Dog Home Pro warranty would have covered these issues for many!
FAQ Roofing Warranties:
What's the diff between a Three-Tab Shingle & Architectural Shingle?
Simply put, the warranties are different in addition to the look, color, and quality.
3 Tab = 20-year non-prorated warranty
Architectural = 50-Year non-prorated Warranty
As far as durability, Quality Discount Roofing of Florida put it this way:
"Three-tab asphalt shingles have one shingle tab size and shape consisting of three separate tabs 12 inches wide. They are coated with asphalt to shed water. Architectural shingles are characterized as dimensional or laminate and come in varying sizes and shapes. They are thicker and present a more multi-sided appearance, often compared to a shake-type look."
For just $20 more a square (100 square feet) you can have a lifetime warranty. Not to mention the look and quality of architectural shingles are that much better! The price difference is between $400-$1,200 for an average townhome or single-family home. In the long run, the extra $400, $800, or $1,200 is worth the extended lifetime labor and product warranties!
You can also use our build & price roofing page to help you gauge pricing = Build Your Roof Here!
How can I maintain my roofing warranty?
Follow the manufacturer's recommended maintenance and inspection schedules to maintain your roofing warranty. Keep records of any maintenance or repairs, as this can be helpful if you need to make a warranty claim, but always keep an eye out for missing shingles. After storms, be sure you look at your roof to make sure you don't void the roofing warranty by letting things go for too long. Lastly, regular gutter cleaning or installing gutter guards is one of the best ways to maintain your roof.
A roof warranty does NOT cover a leaky roof because of clogged gutters. Also, a roofing contractor's workmanship warranty will not cover water damage caused by gutters, which is easily noticeable.
Can I get a roof replacement warranty from a storm?
Yes, if you happen to need a new roof because of a storm, that will come with a warranty. While roofing material warranties will vary, a new roofing project should come standard with a roofing warranty. If you are looking for warranty coverage after a storm, in this case, you might have to make an insurance claim. A roofing material warranty does not always cover abnormal roofing damage. Things like hail, branches, and excessive wind speeds fall under the insurance umbrella.
What happens if my roofing contractor goes out of business?
If your roofing contractor provides a workmanship warranty and goes out of business, you might still be able to claim the warranty if a third-party provider backs it. You can also reach out to the manufacturer to see about an extended warranty. Be sure to always work with a reputable roofing company to avoid these types of scenarios.