That's right! Weather is warm enough to sit outside by a nice bonfire and enjoy the longer evenings. Maybe you dream of roasting marshmallows this spring and summer, or maybe you just enjoy the smoky scent of a nice fire – either way, these DIY firepit ideas are sure to inspire you to get out there and make it happen!
Tiered Stone Firepit
Tutorial: Keeping it Simple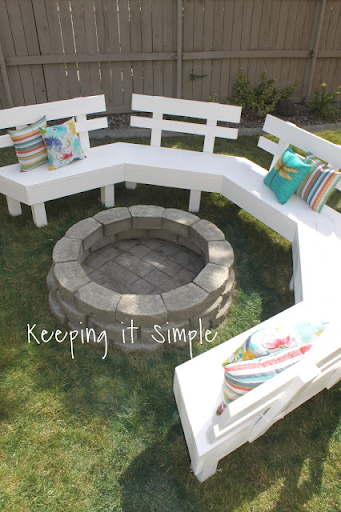 This cheap and simple 3-tier firepit is a great option for a budgeter or someone not looking for a huge commitment. You can achieve this look for only about $60. There is no digging required and should take no longer than a few hours to pull together!
Classy Concrete Firepit
Tutorial: DIY Network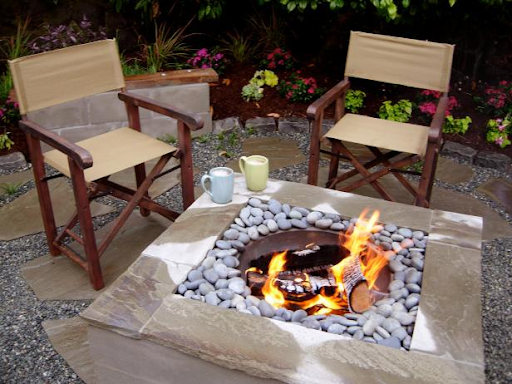 Upping the difficulty level, this attractive firepit requires some concrete pouring a bit more time on your hands. Once you build the wood form for the concrete and set it, the rest is simple and quick to accomplish. Fill the concrete body with gravel, place your firebowl, and add your own flair through decorative rock and design, and voila! You have a firepit that looks like it was installed by a professional.
Upcycled Truck Wheel
Tutorial: Hunker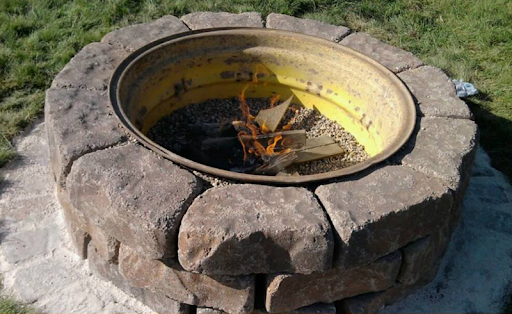 Image via HandiMania
Have some old car parts lying around? Put them to good use in this upcycled firepit. The tutorial gives step-by-step instruction on how recreate this masculine-looking pit, including how to accomplish varying styles using an old truck wheel and a few other materials.
Sophisticated Tabletop Firepit
Tutorial: The Art of Doing Stuff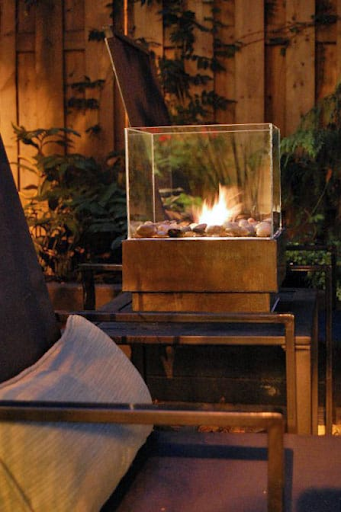 Image via The Art of Doing Stuff
Want the coziness of a fire without a yard? This chic tabletop firepit is perfect Great for small spaces or those who don't want the rustic look that comes with most other DIY firepits, this little guy can even be used indoors if you use the correct gel fuel and take necessary fire precautions.
Basic Cinder Block Firepit
Tutorial: Lowes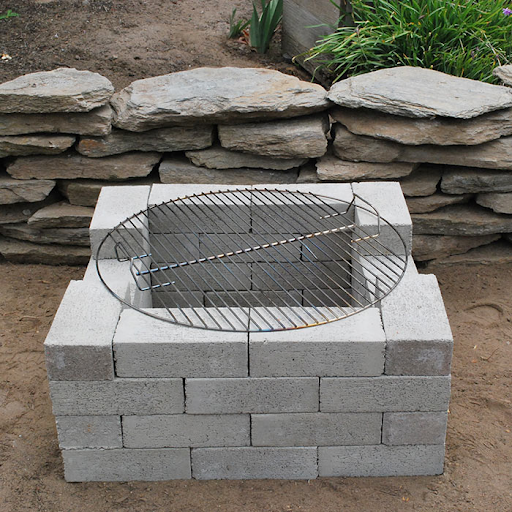 Image via Lowes
If you're not caught up in appearances and simply want a firepit for the functionality, cinder block is a great and affordable option. This square set-up is quick and easy to set up, and you can include a grate for some tasty grilling over an open fire these upcoming spring evenings.
These are all fire pits you can build yourself, varying in degrees of cost and difficulty. Choose one that works for your aesthetic and ability, and try putting in your own unique twist for a great addition to your home this spring.