Roof inspections- what should you know and how do you go about getting one?
Doing your due diligence to take care of your home may look like a walk in the park; however, intuition and the knowledge you gained can only get you so far. Where does this apply to more than others?
Your roof!
A proper roof inspection is a basic necessity that often goes unnoticed, a proactive measure that helps prevent costly repairs and identify progressive roof damage.
However, chances are you don't have a clue what a roof inspection is all about! Hey, you're not alone. Today, we will discuss all roof inspections to keep you in the know when it counts! Let's go!
Why are roof inspections important?
Roof inspections are the gateway to understanding your roof's condition, where not only a material inspection is done, but also an interior and structural inspection to thoroughly inspect your roof, ensuring it is in good shape. A roof inspection may be needed for an annual inspection, after severe elements such as rain, snow, and high winds, as a request from your insurance company (via roof certification), missing shingles and roof leaks, and so forth. Keep in mind the most vital time for roof inspections are in the early fall.
Failure to take action as a homeowner to do a thorough roof inspection ensures your home's roof is set up to fail in the long run! What could be simple repairs, in the beginning, will inevitably be costly repairs such as an entire roof replacement due to such negligence.
What to expect in a professional roof inspection?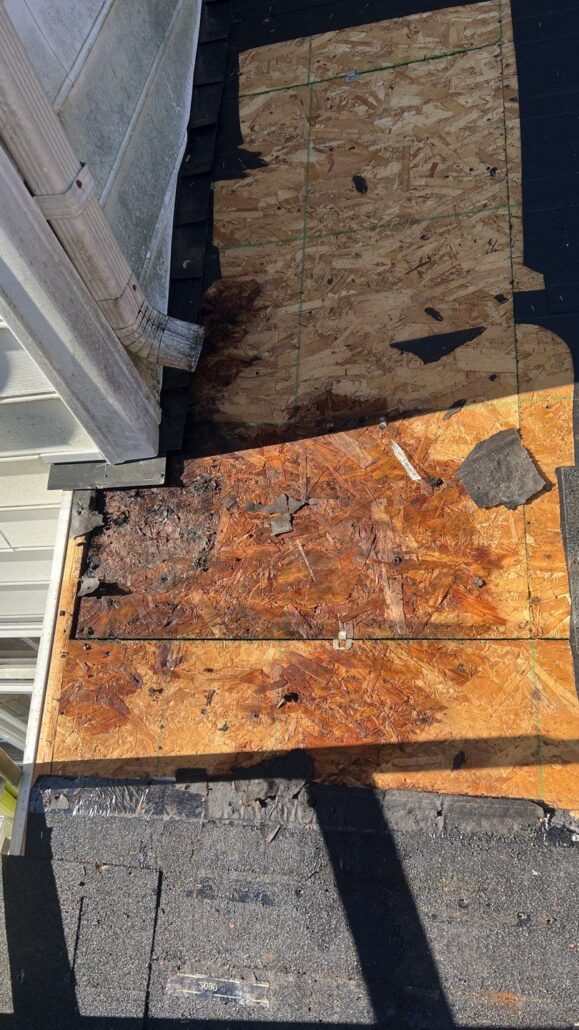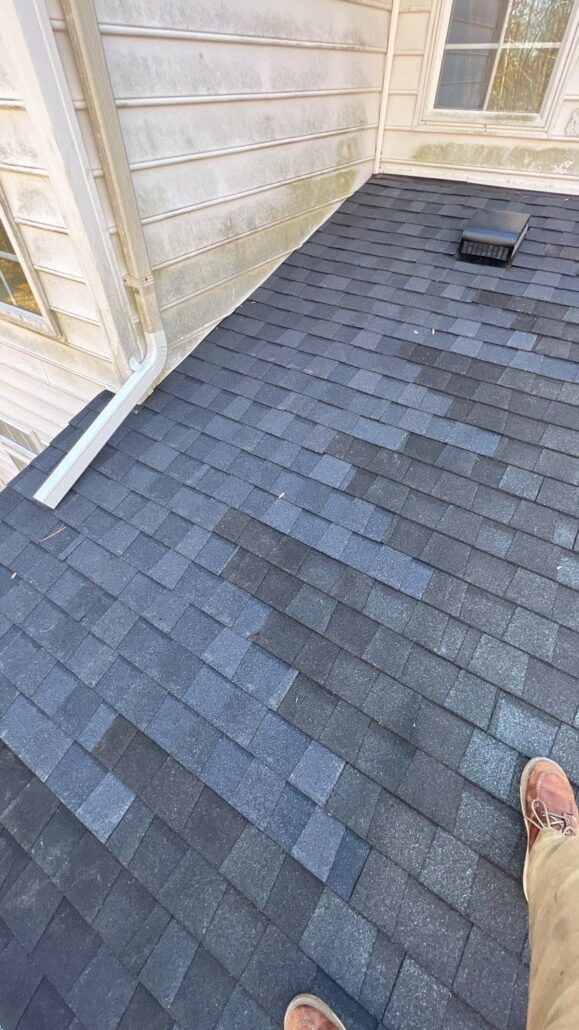 Material Inspection
In the photos above you will see a roof repair as the result of a roofing material inspection.
Material inspection is an external audit of roofing materials to see if they are in good shape. This may include but is not limited to chimney caps, shingles and other roofing material, tile roofs, roof pipes, rubber boots, and flashing are installed correctly and are free of cracks, leaks/water stains, and other signs that could lead to potential pest infestations and unnecessary moisture buildup and mold growth.
An older roof may exhibit signs of wear and tear as opposed to a new roof on the outside, but always being aware is key!
Structural Inspection
Structural inspection is a visual inspection to see the current state of your roof's system and identify if the structural integrity of your roof is at a risk by keeping an eye out for any form of sagging from the ceiling or tilting from exterior walls in the context of your home's roof plane. Compromised rafter and collar ties can also spur sagging as well so be sure any necessary repairs are done to them.
Roof inspectors will also recommend a thorough inspection of your gutter system (especially after frigid temperatures that cause ice damming), soffit, facias boards, skylights, or any roof penetrations for any red flags that may need roof repair.
Interior Inspection
Ever seen a wet spot in your ceiling? This could be and is most likely a roof leak!
Interior inspection requires extensive expertise from a roofing professional where the interior of the roof that can't be seen is inspected for any signs of damage in your ceiling, attic, and interior walls. Some signs for interior repairs to be aware of as a homeowner include but are not limited to water stains from roof leaks, mold growth, pests, and rotting and compromised material in any way. Those are clear signs you need a roof inspection!
5 Quick Roof Inspection Tips:
Get some binoculars and go stand outside, look at your roof for missing shingles, exposed underlayment, or exposed wood decking
See if you have missing flashing or fascia board issues
Are your gutters intact? Gutters can sometimes cause roof leaks. Also, gutter guards that are clogged may be causing an interior roof leak.
Check for cracks on your pipe collar!
Look for hail damage, low spots, and even consider taking a picture to track the condition of your roof
Do you have granular from your shingles in your downspouts? This is a sign of roof wear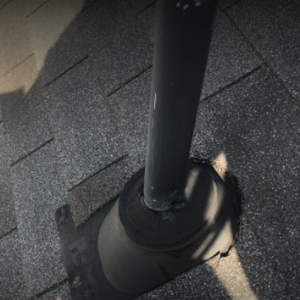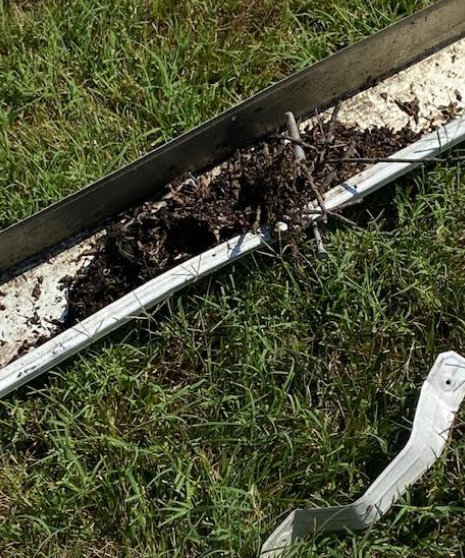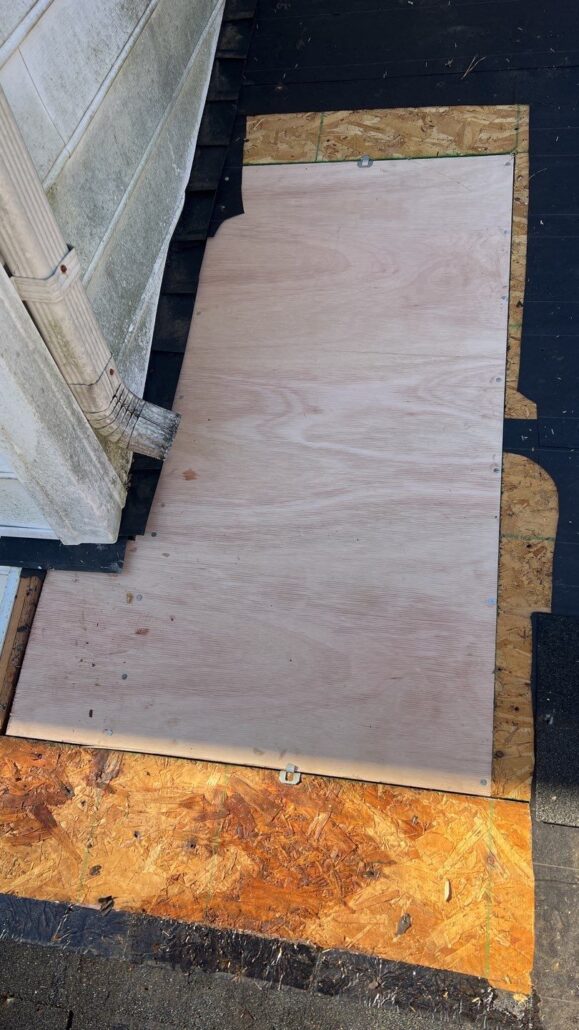 How do I get my roof inspected?
Roofing inspections are offered by roofing companies throughout your area and can be found by a simple search online. It is advisable to pick a roofing company local to your area as they may be suited to the challenges faced by most homeowners locally. Keep in mind price, roofing material, and size and complexity of your roof may alter quotes on a roof inspection.
Infrared Roof Inspection
Infrared roof inspections are a higher-end option generally not used for regular roof inspections, but they serve as a great auditing tool to see any need for roof repairs that are not easily identified with just normal eyesight. Pretty high-tech!
Identifying the right roof inspector
A roofing inspection is meant to be done by a licensed roofer where their insurance coverage is up to date with their insurance carriers and have roof certification and verifiable reviews on their adherence to strict guidelines in regards to quality management. A roofing contractor should have evidence in a detailed report of all these on hand to be able to assure you that you are in good hands.
If there is a failure to provide or is great hesitancy all of these, assess immediately and don't be afraid to move on!
What's the verdict?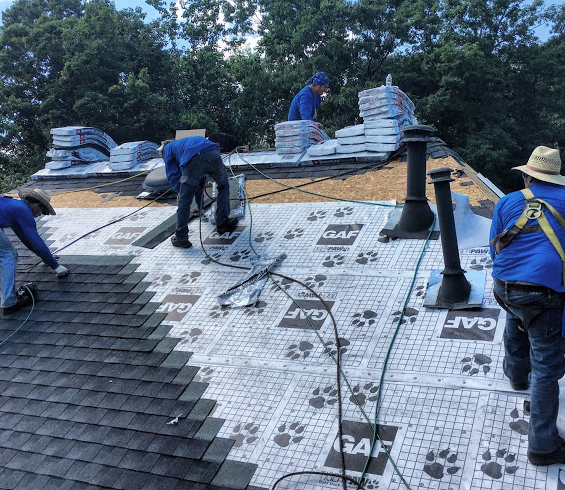 A roofing inspector has a pretty special job that many fail to notice, and unfortunately, that is why many people have to shell out thousands due to their own negligence. Your roof, although it doesn't come to your mind easily, needs some love! Get your roof inspected as much as it needs to ensure its overall health and wellness.
If you are unsure as to how to proceed, don't be afraid to get in contact with a roofing professional like us to be able to put you in the best possible position to win!
Always be sure to reach out to licensed, bonded, and insured roofing companies and if you want a FREE roof inspection, reach out below: