When it comes to the exterior of your home, each part has its own unique role to play. You may have heard that the whole is greater than the sum of all parts, but if you don't know why those parts are important, you don't really understand the whole, and in terms of your house, that's not a good position to be in these days.
Gutters are a classic example, easy to overlook, out of sight, and out of mind just like that, but do you really know their significance? If you said no, you made it to the right place. Today, we will be discussing why you should take them more seriously!
What Role do Gutters Play?
When it rains outside, do you remember where all the water goes? Very easy, usually there is a sewage drain on the side of the road. Now, take that concept and apply it to gutters! Gutters are in essence the drainage system of your roof, where rain and organic matter are caught in a trough and disposed of via a downspout.
Gutters come in all types of shapes and designs and can be custom-made to fit your house's needs; however, regardless of these differences, they all share the same ultimate objective.
See More:
5 Reasons Why Your Gutters are Important: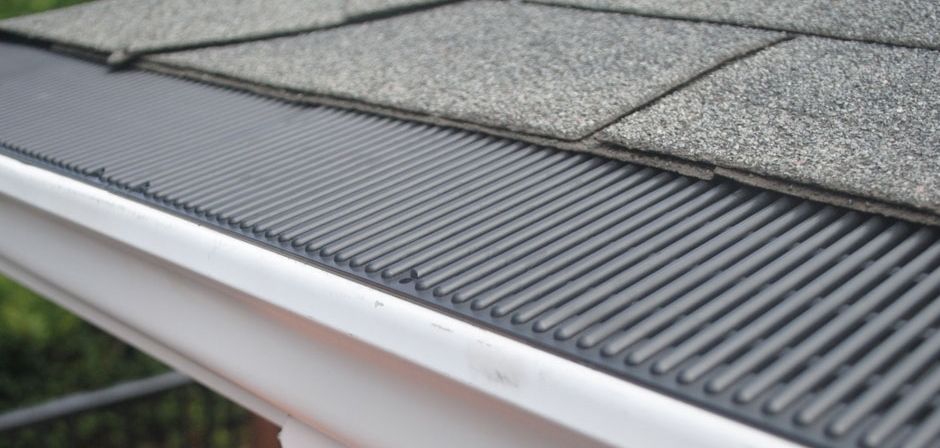 1. Prevents Mold, Moss, and Mildew
Areas that typically have high levels of moisture and are prone to weak ventilation are the deciding elements that not only make it possible for these to grow but actually accelerate their growth. A huge disaster waiting to happen……
This usually is the case due to a lack of efficient drainage over time, which creates leakages in the fascia boards of the roof that have the potential to seriously undermine the structural integrity of your roof let alone your wallet! Proper drainage via a gutter eliminates the risk of these from growing in your home.
2. Curbside Appeal!
A home's beauty is priceless, and to make it stand out in such a way is every homeowner's goal. Gutter's help out with not only the functionality of your roof but add more years to its lifespan, allowing roofing material to endure over time.
As mentioned before, they have many different selections of designs, colors, and styles at your disposal, giving them a unique aesthetic property. That being said, a positive consequence is generally a higher property value and resale value as a whole!
3. Guards your Siding
Weather often spells bad news for the exterior of your home over time and often is a costly thing to address, especially regarding your siding. Water can accumulate and get trapped between crevices that slowly wear it out.
Gutters help efficiently dispose of excess water, so instances like that have a smaller likelihood to occur. Keep in mind that your siding is meant to deflect the rain, but a leaky gutter that allows rainwater to pour down the sides of your home can penetrate your home and cause issues!
✅ Why Gutter Guards Are Worth It!
4. Reduce the likelihood of Pests/Insects
Insects and other pests are likely to be in places where there is pooled water in and around your house, and without a gutter, it is an invitation to them to come, breed, and wreak havoc on your property. This can also be a health hazard as well, making your grounds ripe for diseases and other maladies.
Pests include rodents, mosquitos, flies, and much more!
Gutters are attached with downspouts that control the flow of water away from the house, solving this probably from even occurring.
5. Prevents Soil Damage
Water flowing freely with no direction from your roof looks harmless, but it actually negatively impacts your soil. Without proper drainage from gutters, excess water simply washes away the outermost layer of your soil, topsoil, taking with it essential minerals to sustain life.
Gutters (& their downspouts) provide predictable water displacement to ensure that your adjacent gardens and whatnot are not drowned and left lifeless.
Hiring a Local Gutter Company
With where tech is moving these days, finding a local roofing company can be done in one quick search on Google. Installing or replacing them is a great investment with the benefits of them down the road. Contact a professional and they will point you in the right direction as to what your home requires!
What's the verdict?
Gutters are not the most attractive part of your home, but they sure do have an attractive role on the exterior of your house. Drainage is very important and needs to be done efficiently as gradual wear and tear is bound to happen if not.
When you think about your gutters, think twice about what you've done to keep them in working order. If you've been at it, you're in a good place for the long haul. If not, getting help could never hurt. The choice is yours, You decide!