What should you know about roofing contractors and hiring a roofing company?
When it comes to home improvement projects, there is always this urge to find a way to save money and do it yourself. While that may work with some smaller projects around the house, that is not the case with your roof!
Working on your roof, let alone knowing that it needs attention in the first place, requires extensive expertise, and let's face it, you're probably not a professional, and to add insult to industry, roof work is very dangerous and comes with a ton of risk.
If you connected the dots, you'd know roof work should be left up to the professionals, but do you know what you should know before hiring one? If you said no, you came to the right place!
Today, we will discuss some things you should know before hiring a roofing contractor.
First, what do roofing contractors do?
A roofing contractor will assist you with any roofing services you might need. From minor roofing repairs to and entire roof replacement, you want to hire the right roofing company to do the work (we will explain why momentarily).
Whether you choose to go with independent roofing contractors or a larger roofing company, there are specific things all roofing repair contractors/companies should have:
Licensure and Insurance
Expertise and customer testimonies
Free inspections
Upfront and free roofing quotes
How to Hire a Roofing Contractor (Fast):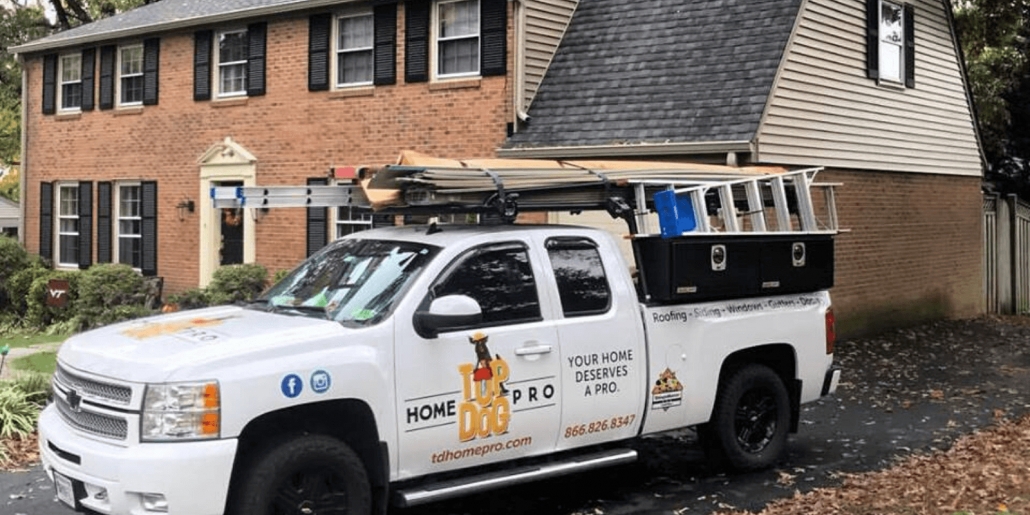 Roofing contractors are easy to find these days when tech is moving and are available with a simple, quick online search. Look up roofing contractors "Near me" in your area for convenience; follow the above information, and you should be in the best possible position to win!
As a quick checklist, follow the following steps:
Why is hiring the RIGHT Roofing Contractor so important?
A roofing job is no DIY project. Even a simple roof repair that might seem easy can go wrong quickly.
Your roof and its roofing materials fully protect your home from water and mother nature. A leaky roof can lead to many issues without a repair or replacement. This is why hiring local roofers and working with roofing companies with a solid reputation and are known for quality work is vital.
Roofing contractors are licensed professionals that specialize in roof construction and repair. Roof work, as mentioned before, needs prior knowledge and experience due to the inherent risk and the significant nature of the work.
The roof helps maintain the structural integrity of your house, so one wrong step can set you back thousands of dollars, notwithstanding your peace of mind. Regarding one wrong step, roof work risks serious bodily harm and even death, so expert precaution is needed. Take the risk and expertise out of your hands!
Companies that complete roofing work are not all certified. When you are hiring a roofing contractor, make sure you use the list below to help you in your selection process:
Are they licensed and insured?
What is their roofing history and reputation like?
What is the manufacturer warranty and labor warranty details? Why are there separate warranties?
5 Things to Know Before Hiring a Roofer:
1. Always Put the Numbers in Your Favor
Out of the numerous roofing contractors, don't only consider a couple to meet your needs. Do you think companies only interview two or three candidates? Not, and neither should you. Rather, go through as much as possible to best select the most optimal choice for your roof.
Remember, you're the buyer, and the one thing you deserve is quality! Once you have a list of the top three roofing companies you are considering, go ahead and call each and be sure to set up an appointment.
2. Never Forget to Do Your Roofing Research!
Once you narrowed down your list, you may have briefly researched those companies. However, this part can't be overlooked. When researching potential roofing contractors, always do the following:
Check the Better Business Bureau (BBB)
Verify credible business history and practices
Ask for proof of License and Insurance
3. Check out Customer reviews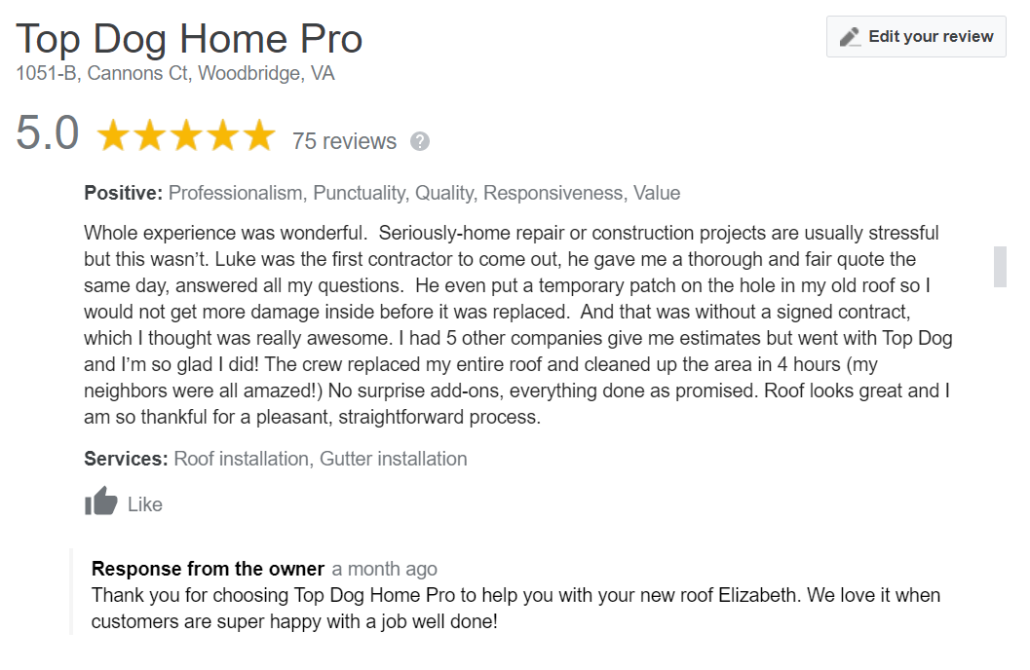 Be diligent about learning what experiences past customers had as an additional layer in the decision-making process. Customer reviews are a good place to get a feel for a roofing contractor. While not every review is meant to be perfect, what you want to look for is if the roofing contractor was:
Easy to work with
On-time
Made scheduling simple
The work was done in a workly like manner and timely
Clean-up was efficient
Cost guides are simple to understand
The work was high quality
Any issues were resolved
Ask for references, professional licenses, and before/after pictures
Additional measures to ensure credibility with a roofing contractor (as well as getting a better idea of the service) is to ask for a reference or before and after photos.
4. Get a Quote in Writing
Get a written estimate! Never pay any money until you have a signed contract and you also should never pay for the entire job in full! A 50% deposit is common with most roofing companies.
Quotes are effective tools to understand the general ballpark of overall pricing and an outline of services that must be done on your home. Getting quotes in writing is essential because it is an accountability measure in case things go awry.
If there is a reluctance to unnecessary delay on the part of the roofing contractor to do so, that is a red flag! I'd think twice about moving forward if that's the case. A contractor should have a hassle-free pricing process that is easy to understand! [This is something we take pride in guaranteeing here at Top Dog Home Pro]
➡️ See our Online Build-A-Roof Pricing System
5. Establish Accountability on Post-Work Clean Up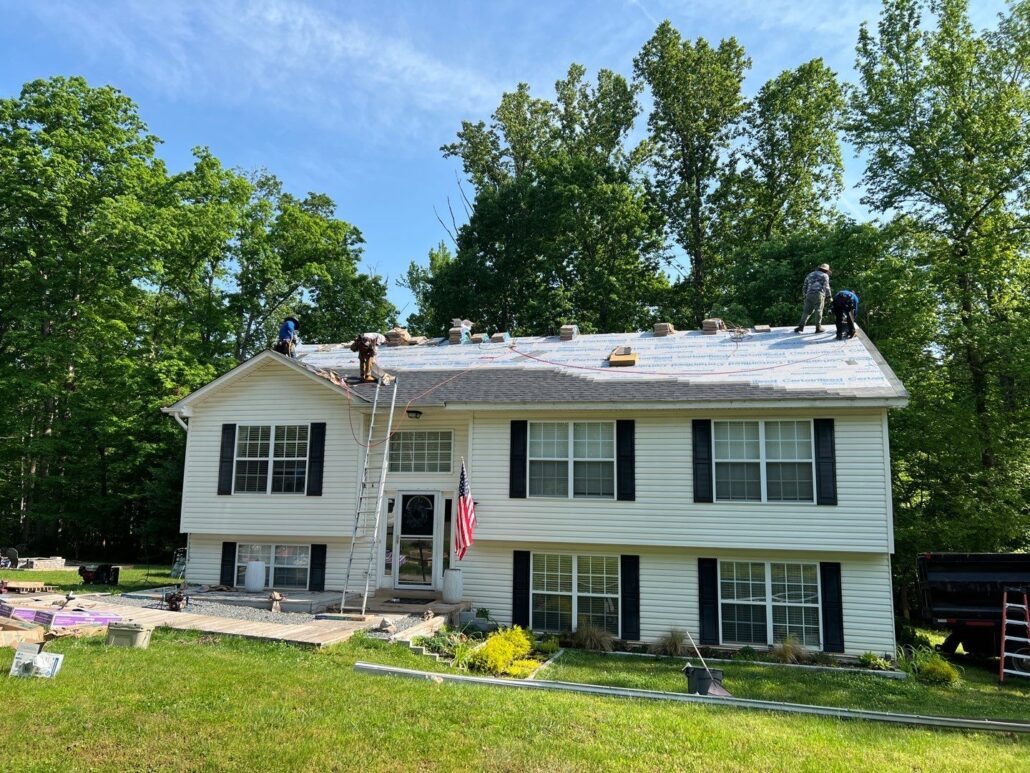 Roofing projects are extensive and can sometimes get messy, especially if a repair or removal is on your contract. Therefore, ensure the potential roofing contractor you hire offers post-work clean options so you don't have a huge mess on your hands.
Depending on the type of shingles, most materials can't be disposed of by simply putting it in the trash on Thursdays. It must be disposed of at landfills or via your own rented dumpster. This measure can and should be accounted for in the requested written quote, so you don't have to do it yourself!
What's the Verdict?
Remember, most roofers are good, but with such a significant investment in hiring a roofer – be sure to hire the best!
Roof work is not your do-it-yourself type of project; it is more complex and should be treated as such. It saves money, time, and peace of mind, and take that responsibility out of your hands and put it in the hands of a professional. Hiring a contract takes a couple of accountability measures to be thoroughly carried out, but other than that, it is a rather simple process.
Still, feeling overwhelmed?
No worries at all. At Top Dog home pro, we ensure full transparency, follow-through, and honesty in our services, and commitment to helping your roofing needs. Feel free to reach out to us for more info if you live in Northern Virginia or the surrounding areas!