The word contract can be intimidating – we get it. A roofing contractor is just as intimating, especially if you don't know what it entails.
Here at Top Dog Home Pro, we pride ourselves on spelling out every aspect of the roof replacement process, so our homeowners are 100% confident and informed. That is why today, we outline the details of what a typical roofing contract should consist of and what to avoid!
First, the benefits of a Roofing Contract:
A roofing contract means protection for the property owner and the contractor. In most cases, a residential roofing contract consists of replacing a roof which can mean workers on your roof. This, paired with the nature of any exterior remodeling project, means you need to protect yourself as a homeowner, and we, as the contractor, need to protect ourselves too.
A roofing contract offers peace of mind for everyone involved and lays out all terms and conditions. Here are the vital roofing contract terms to know!
7 Roofing Contract Terms – What to Know!
When you receive any proposal or roofing contract, before agreeing to anything, you must understand what the contract outlines. Below is a comprehensive list of seven things to always know about roofing contracts (be sure to read in its entirety – #5 warranties – can sometimes be the most vital)!
1. What is the work to be completed? AKA Scope of Work: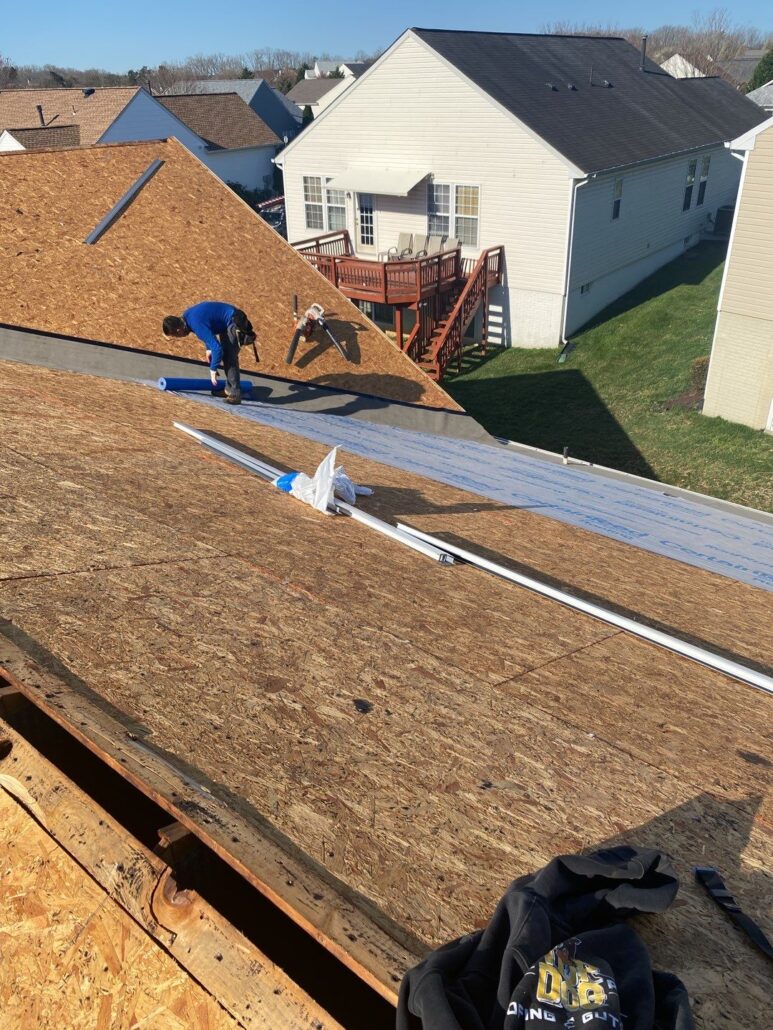 A proper roofing contract should outline the exact scope of work to be completed by the contractor. Typically, the work to be completed for a roof replacement contract includes:
Tearing off old roof and shingles
A complete rundown of the installation method (underlayment, shingles, flashing, ridge vent, water-proofing, etc.)
Clean-up procedures
Any additional options or times (adding gutters, skylights, perma-boots, etc.)
The roofing contract should take into account local codes for roof replacements.
2. Duration of the project:
How long will your roof replacement take? That is a vital question that should be included in a standard roofing contract. Typically, timelines can depend on product availability and shingle color selection.
Roofing supply has caught up since the shortage of 2021-2022 due to COVID, but some architectural shingle colors are still hard to find. That said, a reputable roofing contractor should be able to help you with this information.
Once the product is delivered, most contracts have a firm timeline for replacing your roof.
3. What are your payment terms?
Most companies utilize 50% deposit requirements to order shingles and roofing materials. After the work is completed, the remaining balance is often due within 15 days. However, no matter what the terms are – the key item in a roofing contract – is that the terms are outlined.
Payment Schedule
Most roofing companies offer roof financing and include detailed project costs. You can request a payment schedule depending on your specific needs, and we will cover contract negotiation later in this article.
The most common payment schedule is 50% upfront and final payment due upon completion. Most companies use this to protect themselves since a contract is a legally binding document.
4. Materials and Services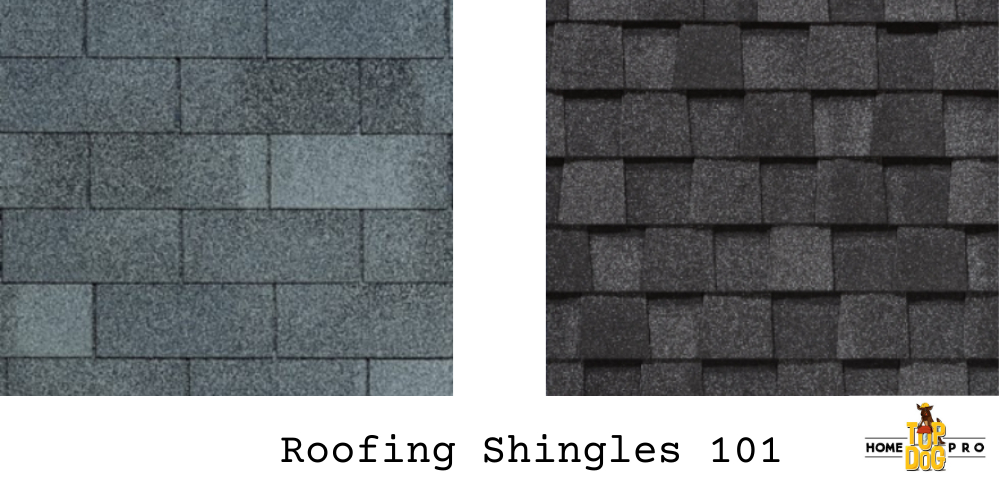 We already covered the scope of work to be done earlier, but roofing materials matter in your roofing contract. Solid roofing contractors include the material described in the residential roofing contractor, which should consist of;
Amount of shingles, length of ridge vent, flashing, etc.
Color of shingles
5. Full Disclaimer of Warranties
Perhaps the largest sticking point in the roofing business warranties. In between manufacturer warranties and labor warranties, the fine print is essential for protecting you as a homeowner.
Each roofing company varies in what they offer in regard to labor warranties. However, the manufacturer warranty is standard when the term is met at installation. What this means is that installation methods like nail patterns and underlayment matter. Be sure to make sure your roofer is certified and that you have a clear understanding of the warranty outlined in our roofing contractors.
➡️ See more about roofing warranties here.
6. Provisions for Unforeseen Circumstances
Experienced contractors will always have a provision for unforeseen circumstances, such as the need to replace roof decking. What this means is basic roofing projects consist of replacing shingles.
Hypothetically, suppose in the process of replacing shingles, the contractor notices rotten roof decking and missing fascia boards. In that case, these fixes are necessary before applying new shingles, but they are also extra.
Most roofing contracts come standard with a provision that allows the contractor to replace items like roof decking before installing new shingles. However, the conditions should state that the contractor communicates the additional scope of work ahead of time along with the costs, similar to how a car repair company does when you have your car worked on.
Though rare, with any roofing project, it is a genuine possibility that after removing the old roof components, new damage could be revealed! Roofing jobs vary on a case-by-case basis hence the provisions in roofing contracts.
7. Signature & Date
Once you have read over the details of your contract and conducted a full contract review, it is now time to date and signs the contract with your roofer! Once a contract is signed, it is time to execute the project timeline.
8. Termination options
Like any contract, termination details are included in a proper roofing contract. These should elaborate on cancelation and refund procedures. There is always the ability to render a contract null and void prior to work being completed.
Frequently Asked Roofing Contract Questions:
Can you negotiate your contract as a homeowner?
Yes, you can negotiate terms and conditions with a roofing contractor. Most roofing contractors will send a proposal offer before an official contract. Once you have the contract, review it to ensure it meets your needs. If you see an issue or don't understand something, ask the necessary questions.
Why do roofers use a contract?
A contract protects you as the homeowner and also the roofing contractor. Outlining the extent of the work, the compensation, warranty information, and the materials is essential to clear communication. Many roofing contractors use a standard roofing contract to outline everything in their roofing agreement. To provide roofing services, expenses are involved, and a contract ensures payment for the roofer and product for the homeowner. This creates peace of mind for everyone.