Roof shingles are a very overlooked part of your house, but nevertheless, they are an essential part of your roof's structural integrity, so any decision regarding them should not be taken lightly. We all love to be creative, and picking colors for our roof shingles, for example, can allow you to do that, but there are some things to consider! 
If you're picking colors for your roof shingles and want some more information about it, you came to the right place! Today, we will tell you HOW to pick roof shingle color. Let's get after it! 
Current Shingle Updates: Shingle status & supply line disruption
Why Does it Matter?
Roof shingle color can and will affect different metrics of your home! Choosing a darker color may result in the higher absorption of heat during the spring/summer months, which can result in a slightly higher energy bill, but on the other hand, in the winter you have a roof more resistant to ice and snow (in most cases the energy bill evens out).
On the other hand, light color roofs do the opposite in reflecting the sun, keeping your home relatively cooler and is energy efficient, saving you money on the backend.
Keep in mind that there are many confounding variables such as climate, geography, and so forth that may sway results, so if you have any questions about what is recommended for your house in your area, don't hesitate to reach out and we can point you in the right direction!
How to Pick Roof Shingle Colors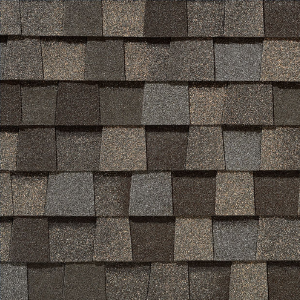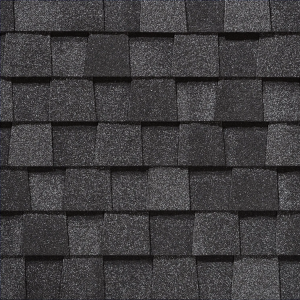 Below, you will find a list of ideas and questions to always consider when picking out your shingle colors! In addition to shingle colors, don't forget to consider shingle types such as three-tab vs architectural shingles!
Ask Yourself: Where do you live?
As mentioned before, variables like climate and geography do play a significant role in your ultimate choice of shingle color. Sunlight is very different both north and south, so what may be suitable for homes in Maine, may not work out in Florida.
Also keep in mind with a geographical region, construction and building materials are generally different and can vary. Typically, the North generally has more brick-style houses, while the south has stucco/frame homes more often. This, in turn, alters the required shingle color needed to effectively suit the home.
Consider Style and Structure
I'm sure you've already figured out that not all homes are the same, which thus means each home has its own style to take into account.
Roof style and color set the tone not just for curbside appeal, but accounts for practical, architectural purposes and exterior elements (deciding factor of color/style) and metrics like heat absorption, energy efficiency, and so forth as mentioned.
Creativeness and practicality do not have to be mutually exclusive. Be smart and think long-term in this area. Be sure to let your home's exterior elements be what truly counts in the ultimate decision. Have fun!
Here are some SUGGESTED Home & Shingle color pairings:
Beige, cream, or tan houses = brown or black color shingles 
Grey or blue homes = black or grey color shingles.
White homes = black or grey color shingles 
Redbrick or yellow houses = dark brown, dark grey, and black 
Always make sure you have some sort of contrast between the color of your home's siding/exterior and the shingles. For example, if your home is grey, make sure the shade of grey of your shingles, contrasts with your siding! 
Pro Tip: Make your gutters match your shingles OR make them pop. Right now, white homes with black shingles and black gutters are in. You can select from a variety of gutter colors when you replace your gutters simultaneously with your shingles.
✅ Learn more about gutter replacement here.
Ask yourself, do you want your home to stand out or not?
If I asked who wants their home to stand out, everyone would say yes; however, what do you do if you want to hide imperfections?
Darker roof shingle colors will cover you by hiding particular details of your house all the while making your home appear smaller than it is. On the other hand, lighter roof shingle colors will enhance the perception of the size of your home along with anything you want to stand out.
Sample Shingles! 
We all have a tendency to try before we buy, and the same applies to roof shingle color! Request a coloring sample of the color of shingles you want and line it up with the exterior elements of your house. Doing so will ensure you are in the know of what you are getting before you make the final selection. 
Contact Your Local Roofing Company
Choosing roof shingle color is not the easiest thing to do, and if that's how you feel and you want an extra boost of confidence in your final decision, it does not hurt to ask a licensed professional about it. Getting a second opinion is always a good move to make! 
✅ What to look for in a roofing company!
What's the Verdict?
Choosing a single color takes into account a variety of variables like exterior elements, geography, and so forth to name a few, but scrutiny is warranted with the magnitude of this decision!
Nevertheless, there's so much creativity and fun to be had, and serves as a way to help enhance something special you own: your home! No place like home, am I right?
Be proactive. Think long-term. Let your exterior elements guide you, and get help for more confidence! No need to overcomplicate the matter.