Are you wondering if your gutters are working and need to figure out what to do if they're not?
Not only does Top Dog Home Pro provide premier roofing services in all of Northern Virginia, we also aim to provide common maintenance tips to help you save money in the long run as gutter pros!
 You might often ask, "Are my gutters working properly?" Today, we will help you figure out the answer to your question! Starting with the signs that your gutters are not functioning well!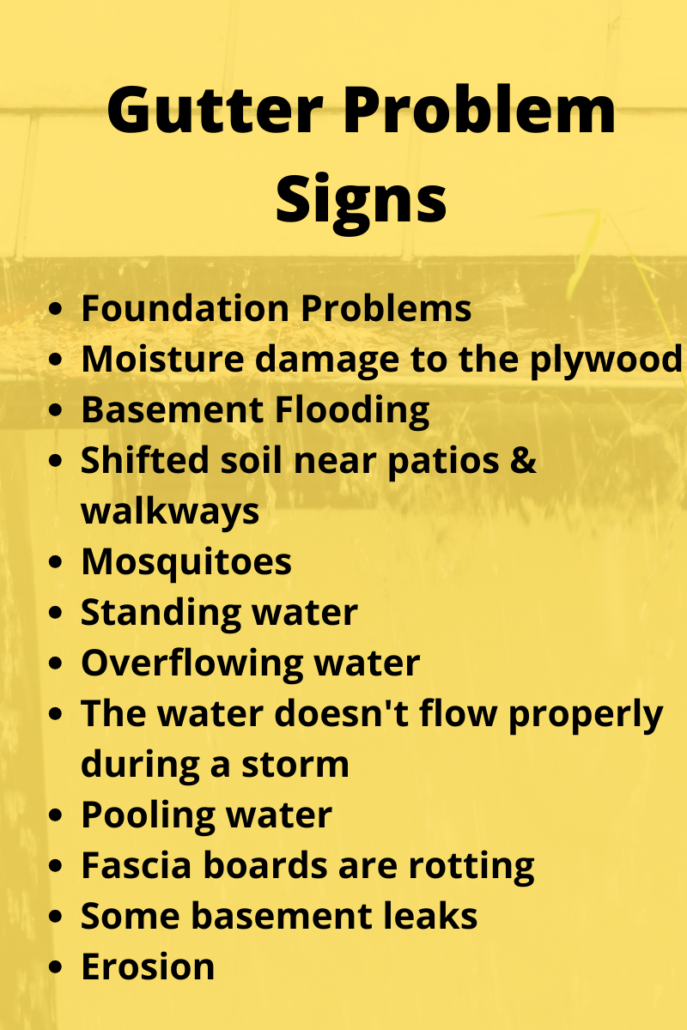 Common problems of improperly maintained gutters:
Foundation Problems
Moisture damage to plywood on roof/side of the home
Basement Flooding
Shifted soil near patios & walkways
Mosquitoes
Standing water in gutters or around the house
Overflowing water
The water doesn't flow properly during a storm
Pooling water
Fascia boards are rotting
Some basement leaks
Erosion
If you notice any of the above, there is a high chance that you have some gutter issues to address. Not to promote fear tactics, but when it comes to water and gutters, most of the time, without a gutter repair or replacement, problems only lead to more problems.
While some of the issues caused by gutter inadequacy might seem self-explanatory, others might seem shocking… like the mosquitoes!
Believe it or not, clogged gutters can result in stagnant water – a perfect breeding ground for mosquitoes.
Additionally, water runoff not adequately funneled away from the home can cause soil shifts that can impact the foundation, walkway, or patios adjacent to your home.
1. Clogged Gutters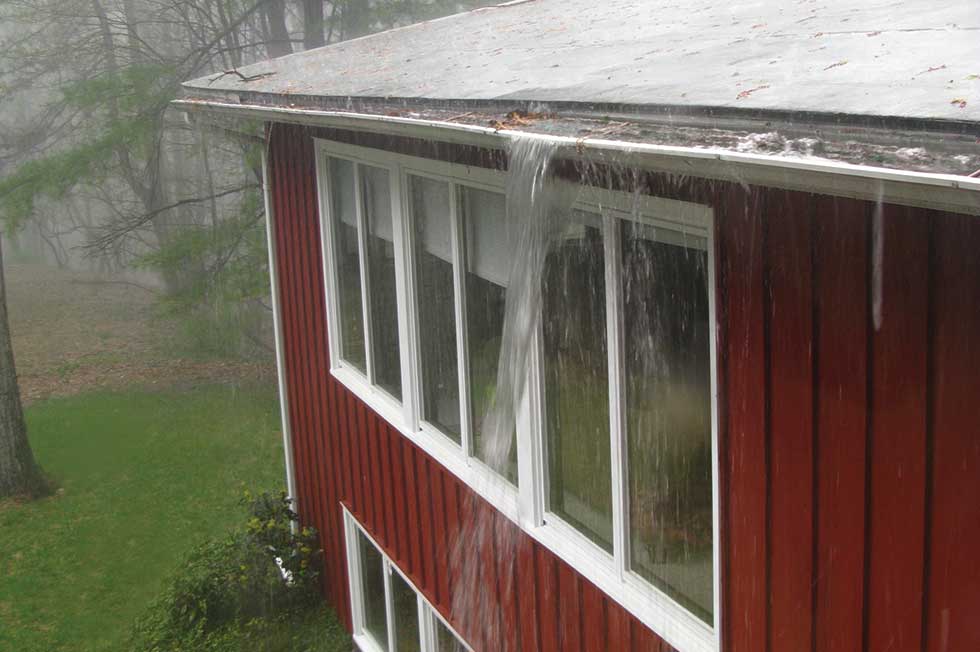 Most gutter problems started with a clogged gutter. For whatever reason, your gutters were clogged due to missing cleanings, leaf build-up, bird nests, or something else. Over time, water accumulates and pools during storms, thus adding immense weight to your gutters.
Designed to transfer water to downspouts during storms, over time simply, the pooling water causes the gutters to loosen from the fascia of your home slowly. The downside to clogged gutters is you often can't see it.
Pro Tip to Spotting Clogged Gutters: During heavy rain storms, if you see water flowing over your gutters, this is an obvious sign that your existing gutters may be clogged!
2. Sagging Gutters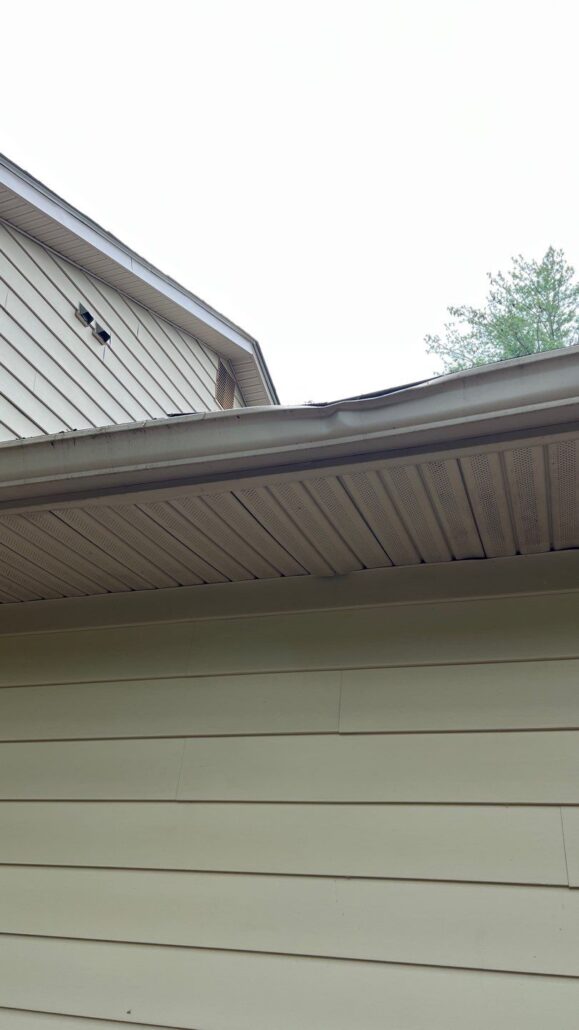 It is easy to spot sagging gutters and is often an undeniable gutter problem.
Whether the gutter slope was done incorrectly or the pooling water loosened your gutters over the years, sagging gutters can cause more issues to fascia boards, foundational damage, and more.
Luckily, there is always a solution!
Broken Gutters & New Gutters
If you happen to have severely damaged gutters (missing, sagging, broken from trees), you will need to replace your gutters. Luckily, replacing gutters is inexpensive.
Aluminum gutters are very affordable and durable (aside from improper care or tree branches). Here at Top Dog Home Pro we make the process very simple and you can order gutters online by doing the following:
Calculating approximately how many linear feet your gutters are
Count your downspouts
Tell us how tall your home is (1,2,3 story)
Fill out this contact form and get a quick quote from us!
Gutter Maintenance & Gutter Guards
When it comes to homeownership, it is recommended that homeowners budget 1-2% of their home's purchase price for annual home maintenance.
For example, a $300,000 home would cost the average homeowner roughly $3,000-$6,000 annually in home maintenance and renovations.
One way to cut down on your maintenance costs and save money is to ensure your gutters are always in working condition. To do just that, consider one of the following options:
Annual gutter cleaning
Installing gutter guards
Why should you maintain your gutters?
Before getting into the most effective ways to maintain and clean your home's gutter system, understanding the importance of gutters is a must. At first glance, gutters don't seem that important… but they serve a huge purpose.
In a nutshell, the main purpose of a gutter system is to channel and funnel water off your home's roof and AWAY from the home. Worst case scenario, without gutters, water runoff could erode the soil around the home, causing the foundation to possibly be compromised.
On the lighter side, debris accumulation and buildup can cause unnecessary stress on gutter fasteners without a properly maintained and cleaned gutter system.
>> Related: Should I Install Gutter Guards
Recent Example:
Debris accumulated at the end of a gutter where it met the home's downspout. With all the recent rain, the water could not funnel down the downspout. Therefore, water was running off the corner of the home.
This caused the downspout to disconnect from the gutter and partially detach from the home. One significant rain had already started to create erosion on the ground surface below.
Simply maintaining and cleaning your gutters 1-2x a year can decrease the likelihood of the gutters detaching from your siding or roof.
1. Keep Your Gutters Clean!
How do you clean and maintain your home's gutter system?
It is safe to assume that if you live in an area with mature trees or pines, such as in well-established areas like Reston, Fairfax, Springfield, Woodbridge, Dumfries, and Stafford, Virginia, you will most likely have debris in your gutters.
Cleaning your gutters in the fall and rechecking them in the spring will prevent any real build-up from severely impacting your exterior home.
You will need gloves, a hose, and a ladder to clean your gutters. Depending on the layout and height of your home, this can be an extensive project. Remember always to be safe when getting on your roof, and it is best to give us a call if you are hesitant about checking your gutters.
>> 6 Steps to Clean Your Gutters
2. Get Gutter Protection/Leag Guards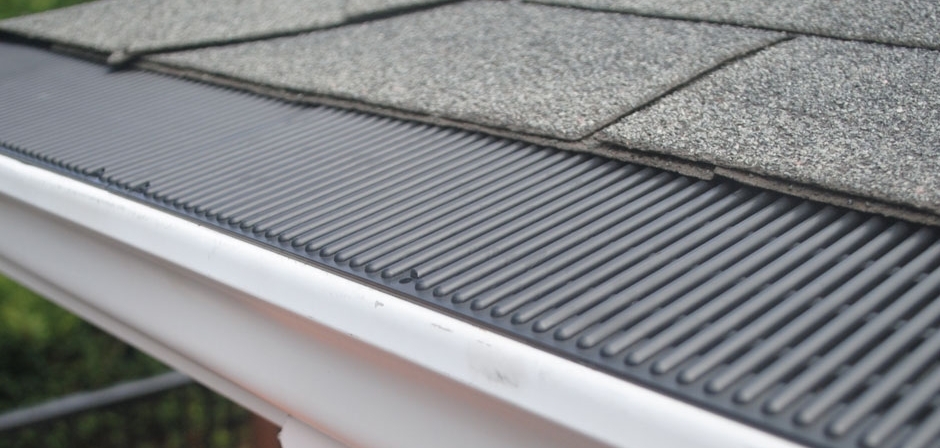 >> The Best Gutter Guards Ranked!
If cleaning your gutter sounds like a problem or a task you just don't have the time for, consider installing gutter covers to save time and money in the long run.
Sometimes customers think the price of gutter guards might be a little high. However, if you were to take the average single-family home gutter guard cost – approximately $1100, and compare that to an annual gutter cleaning – $250, in 4 years your gutter covers pay for themselves.
Top Dog Home Pro offers a 20-year non-clog warranty and a 20-year Raindrop warranty. Essentially you save 16 years of cleaning when you use gutter guards with Top Dog Home Pro!!
We have teamed up with Raindrop® to deliver gutter protection and make home maintenance more manageable. The Raindrop® gutter guard fits on every home, roof style, and gutter system and is essential in providing a maintenance-free & self-cleaning gutter protection system.
What makes Raindrop® Gutter Guard stand out from the rest is the system's capacity to handle any amount of water – from a spring mist to a torrential downpour. Using a gutter guard to keep gutters clean and free of leaves is an excellent low-maintenance method to protect your home and gutter system.
The Verdict –
You now know withal if your gutters are causing issues and the potential solutions to prevent your gutters from being compromised again.
We encourage you to read some of our other gutter content here to learn more! If you have questions about your home's gutters, don't hesitate to fill out the contact form or just reach out to us on our Facebook page!