How can you tell if your home needs a new roof?
Oh, the humble roof, the part of your house that carries a load of your home's exterior let alone structural integrity, but unfortunately, it is out of sight and mind for most homeowners.
While ignorance can be bliss when it's your roof it is a whole different story!
Chances are you might have noticed a leak, a crack in your gutters, or maybe even shingles that fell to the wayside because of wind or storms. If so, you may be in need of some new shingles and an entirely new roof!
Obviously, you are reading this article because you are wondering if you need a new roof, and today, we will discuss the signs to help you figure out "how to tell if you need a new roof."
First, how to tell if you need a new roof quickly: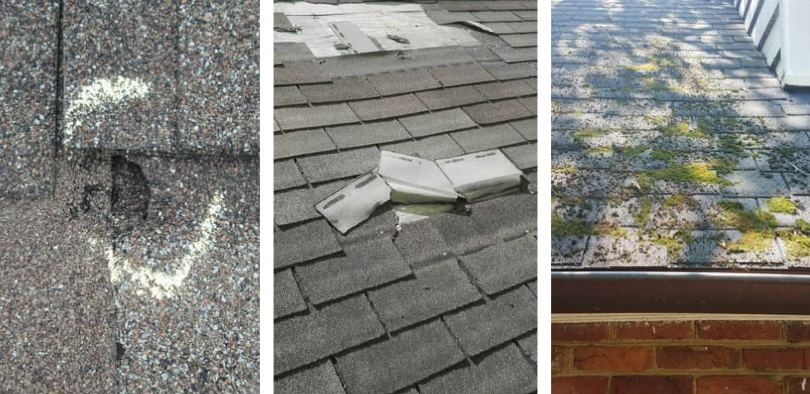 As mentioned above, you're roof and its structural components (gutters, shingles, etc.) are an asset to your home as they not only serve as a barrier to protect the interior from harsh elements but also give curb appeal a whole new definition to attract onlookers!
Unwanted damage occurs when you neglect your roof's warning signs that something is wrong, which could lead to costly roof repairs and/or full replacement as a whole. Here is a quick list of the tall-tale signs you MIGHT need a new roof:
Loose granular pieces in your gutter downspouts
Visible hail damage
Missing shingles
Roof leaks inside of your home
If you have a metal roof, missing sheets of metal
Curling shingles
Chimney flashing that is missing or peeling
Exposed nails
Exposed roof decking or rotting boards (can be fascia or decking boards)
Dark streaks
Preventing roof damage is a will not a skill, and taking your roof seriously will help ensure that your home's roof has a strong, healthy, and useful life down the road.
5 Warning Signs that a Roof Replacement is Looming:
1. Sagging Spots
A sagging roof or sagging ceiling is a byproduct of trapped moisture that accumulates over time, resulting in pretty serious underlying problems such as rotting roof boards. This is an immediate cause for action as your roof is now compromised. Feel around and check the lowest points of your roof for trapped moisture, sagging spots, and so forth.
2. Missing shingles and granules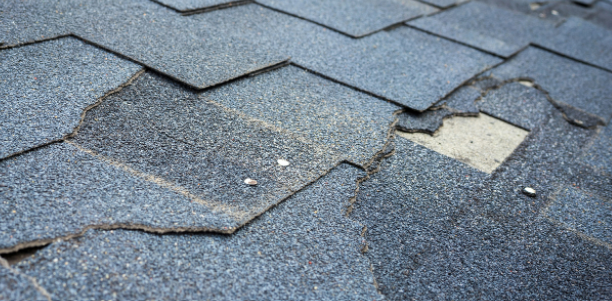 The harshness of the elements such as heavy winds and hail damage can intercede on your roof's shingles in the worst possible way, leaving your roof shingles cracked, detached, and further damaged. Damaged shingles are the worst for the can of worms they open up exposing your roof's most sensitive parts!
3. Water Damage in Attic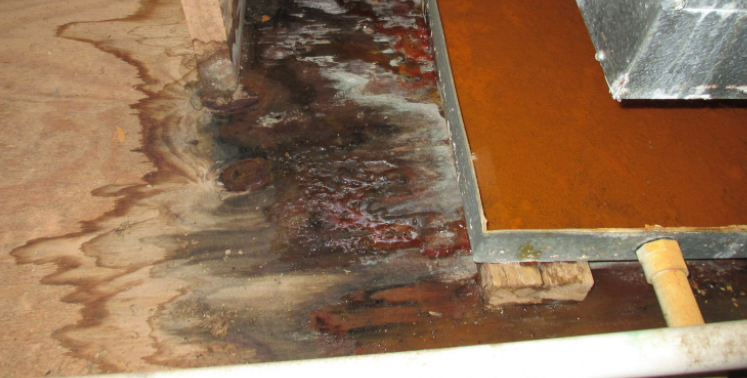 Water stains and moisture marks in any way, shape, or form can let you know you may have a leaky roof. Roof leaks can lead to sagging roofs over time. During warm months, a properly ventilated roof ensures that there is not a build-up of excess moisture. A properly installed attic fan will keep your roof in good shape over time and even lower your energy bills!
4. Last phase of roof's life cycle
We wrote a complete article here, that discusses your roof's life cycle.
Unfortunately, all good things come to an end and an old roof is a liability. Your roof's lifespan depends on the quality and type of roofing material, proper ventilation, and composition of inner layers. and so on and after 20-50 years on average, it loses its functionality. Check your home improvement records for when your roof was installed and how!
Knowing this will give you powerful insight to not just the roofing materials you have, but the age of your roof.
5. Spawning of Mold, Moss, & Fungi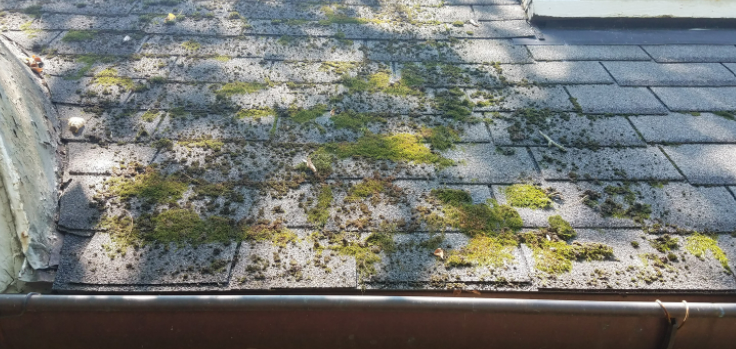 Trapped moisture can also cause mold, moss, fungi, or even airborne algae/blue-green algae to appear on your roof, which is bad news.
Often in the shaded corners of your roof or underneath your shingles, they grow, so use a stiff brush (and bleach mold cleaner if applicable) to remove them! If unchecked, they can lead to a leaking roof.
Dark streaks and dark stains are an obvious sign your roof needs to be cleaned at the very least!
How often should you replace your entire roof?
The frequency of replacing your roof is dependent mostly on the type of roofing material that you have chosen or will choose for your new roof if roof replacement is a current endeavor. While it is safe to say 20-50 years is an average lifespan, don't count out confounding variables such as elements, installation, and even your roof maintenance habits.
You can get a better idea by checking your home's improvement records or getting in touch with a roofing company/roofing contractor to point you in the right direction.
Factors that could help or hinder the rate at which you need a roof include:
Ventilation or poor ventilation
Exterior damage from storms
Chimney flashing and chimney cricket issues (can cause leaks)
Lots of lose granules
Leaks in your attic
Small holes in your roof
Issues inside of your house you suspect are from your roof
The thing about this list above is a simple roof inspection annually would prevent most of these things or at the very least, allow you to perform a roof repair before needing a roof replacement!
How to hire a roofing company/roofing contractor?
Roofing contractors and companies in this day and age can be found simply by a quick search online! It is always recommended that you put the numbers in your favor, compare and contrast pricing, and lean toward choosing local as they can understand your home's context to a greater extent.
Always ask these questions: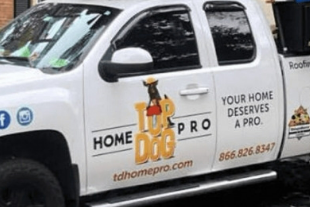 Are they licensed?
Are they insured?
Are they a shingle master?
Do they have great reviews?
Never settle for less than what you deserve!
Related Read: The TOP 10 Roofers in Woodbridge, Virginia!
What's the Verdict!
The warning signs that your roof needs to be replaced could not be simpler, yet could not be more complex.
The only thing that is going to set you apart to be aware and in the know of your roof's condition is inspections and consistent due diligence of care and upkeep. Remember, it is all a will, not a skill! If you ever need any help identifying and treating warning signs of roof replacement, Tog Dog has you in good hands every step of the way when it comes to new roofs!
That's how we saw it, and see it still.