Roofing Contractors Haymarket VA
Are you looking for a roofing company in Haymarket, VA? Look no further.
Most Americans treat their homes like old high school jerseys—hanging on for nostalgia rather than value. This is a reckless sentiment when the roof over your head is at stake." Top Dog Home Pro is the antithesis to this mindset, championing the importance of a solid, updated roof. Specializing in roof replacement Haymarket VA, we treat every shingle, every seal, as a vital piece of your home's future, not just its past.
Luckily here at Top Dog Home Pro, we offer the very best roofing services in Haymarket and the surrounding areas you can ask for, and it is always our promise to:
Help you with ANY roofing issue you might have (roof replacements, new roofs, roof repairs)
Communicate effectively and help you meet all legal and HOA requirements for your New Haymarket Roof
Save yourself from the roofing contractors who make too many promises but don't do the quality work your home deserves!
See how Top Dog Home Pro of Haymarket, VA can help you today – call us here!
Famous for its battlefields and historic downtown, Haymarket trusts only the most diligent roofing contractors Haymarket VA has known. As the leading Haymarket VA roofing company, we embody the town's spirit—resilient, reliable, and ready to repair or replace your roof with the integrity of a town built to last. Need a new roof? Don't settle for nostalgia. Choose Top Dog Home Pro, where every new roof is a milestone in home maintenance excellence.
Best Roofing Company Haymarket VA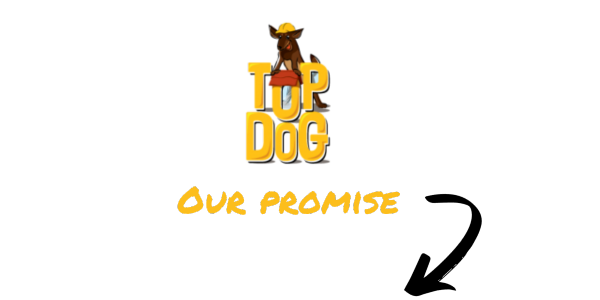 "The house you looked at today and wanted to think about until tomorrow may be the same house someone looked at yesterday and will buy today." -Koki Adasi.
It's not just about purchasing homes; it's about maintaining them, too. Procrastinating on a roof replacement Haymarket VA needs might leave your house at the mercy of unpredictable weather. Contrarily, why wait for tomorrow's problems when Top Dog Home Pro, the best roofing contractors Haymarket VA, offers solutions today?
➡️ Trust in the experts and ensure your home's resilience. Don't delay; your roof's reliability rests on timely decisions. Choose the best, today when you reach out to Top Dog Home Pro here!
Roof Replacement Haymarket, VA
In the aftermath of the American Revolutionary War, William Skinker's vision led to the birth of Haymarket, a town with 13 streets and 140 lots. Just as Haymarket rose from the foresight of Skinker, your home requires a visionary approach to withstand the tests of time. Yet, during the Civil War, Haymarket experienced the destructive power of cannonballs. A potent reminder that, as history has shown, neglecting protection can lead to profound damage.
Following Haymarket's legacy of building a strong foundation, Top Dog Home Pro makes your roof replacement experience equally robust and hassle-free.
The steps are simple to replace your roof:
Pick out your asphalt shingles
We order the shingles for your home
Once the shingles arrive, we communicate install timelines
Sit back and relax while your new roof is installed.
We clean up and leave the place better than we found it!
For homeowners today, that protection begins with a sturdy roof. With Top Dog Home Pro's roof replacement Haymarket VA services, ensure your home stands resilient, echoing Haymarket's enduring spirit.
Need New Roof?
Facing the dilemma of a deteriorating roof over your head? You're not alone. Many Haymarket homeowners wrestle with the decision of roof repair versus replacement. But when leaks surface and shingles fail, Top Dog Home Pro steps in as the answer to your 'Need New Roof?' query. Specializing in roof replacement in Haymarket VA, we deliver top-tier service, ensuring your new roof is a hallmark of durability and craftsmanship. Don't let a leaky roof dampen your home's integrity. Contact Haymarket's trusted roofing contractors for a seamless upgrade to the sanctuary you deserve.
Roof Repairs & Leaky Roof
Buyer's remorse? Not when it comes to your home's shield." This old adage misleads Haymarket homeowners into thinking quick fixes are always the answer. But patching a leaky roof without addressing the root cause can lead to more than just recurring drips; it can compromise your home's sanctuary.
Top Dog Home Pro defies this misconception with comprehensive roof repairs that stand the test of time. Specializing in roof replacement in Haymarket VA, our skilled roofing contractors ensure that when you opt for a new roof, it's an investment in tranquility. Don't just patch—protect your home with Haymarket's premier roofing company.
A Haymarket Roofing Company You Can Trust!
Is a stellar track record enough when choosing a roofing company? Many might say yes, but at Top Dog Home Pro, we believe actions speak louder than history. As the go-to for roof replacement in Haymarket VA, we don't just rest on our laurels. We constantly evolve, perfecting our craftsmanship and customer service, distinguishing us from other roofing contractors in Haymarket.
Your home deserves more than just a quick fix for a leaky roof; it deserves a trusted partner in home protection. With Top Dog Home Pro, it's not just about needing a new roof—it's about ensuring your peace of mind.