Roofing Contractors Warrenton VA
Looking for a roofing company in Warrenton? Look no further.
Virginian homeowners know that Warrenton, VA is one of the most desirable locations to live in. With the beautiful farmland and the rolling hills, Warrenton is a great place to call home. However, when you need a roofing contractor, sometimes the process of finding the best isn't so simple.
Enter Top Dog Home Pro, the shield against the decay. Specializing in roof replacement in Warrenton VA, we're the vanguards of your home's skyline, ensuring every shingle reflects both quality and care.
Luckily here at Top Dog Home Pro, we offer the very best roofing services in Warrenton and the surrounding areas you can ask for, and it is always our promise to:
Help you with ANY roofing issue you might have (roof replacements, new roofs, roof repairs)
Communicate effectively and help you meet all legal and HOA requirements for your New Warrenton Roof
Save yourself from the roofing contractors who make too many promises but don't do the quality work your home deserves!
See how Top Dog Home Pro of Warrenton, VA can help you today – call us here!
Nestled in the Piedmont region, Warrenton boasts rolling hills that whisper tales of Civil War battles and genteel living. With a modest population that values community and historic preservation, the town's rooftops are more than structures; they're a testament to Warrenton's spirit. Famous for its rich equestrian culture and lush vineyards, Warrenton requires a roofing contractor who understands the town's heart.
Top Dog Home Pro is a company, committed to safeguarding the homes that make Warrenton so amazing. From roof leak repairs to brand new roofs, trust us, a local Warrenton VA roofing company, to do more than cover your home; we promise to protect your larger asset!
Best Roofing Company Warrenton VA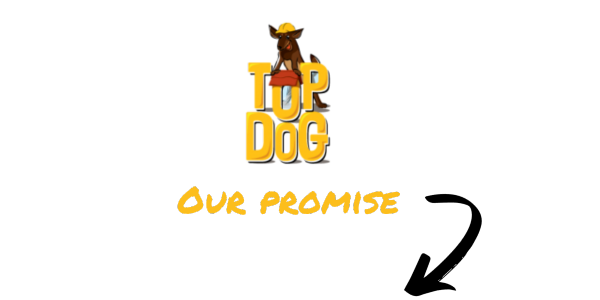 In Warrenton, where every home tells a story, the roofs are chapters written by the best: Top Dog Home Pro. Michael Jordan said, "Some people want it to happen, some wish it would happen, others make it happen." For homeowners craving reliability, we're the craftspeople who make it happen. With roof replacement in Warrenton VA, we don't just wish for your home's longevity; we actively ensure it. While some may dream of a leak-free, sturdy roof, we deliver it.
Top Dog Home Pro—where your new roof isn't just a wish. It's a guarantee. So, why wait for a weather forecast to dictate the fate of your home? Take the leap with Warrenton's finest, and let's craft a rooftop that defies the odds.
Roof Replacement Warrenton, VA
Warrenton, steeped in history with its renowned lawyers and cherished as the "Hunter Show of America," knows the value of legacy—and so does your home. Just as the Warrenton Horse Show has upheld its prestige since 1900, Top Dog Home Pro upholds the integrity of your home with unmatched roof replacement in Warrenton VA. Transitioning to a sturdy new roof with Top Dog Home Pro mirrors Warrenton's blend of tradition and excellence. Here's the seamless process we follow:
The steps are simple to replace your roof:
Pick out your asphalt shingles
We order the shingles for your home
Once the shingles arrive, we communicate install timelines
Sit back and relax while your new roof is installed.
We clean up and leave the place better than we found it!
We understand a solid roof is more than shelter; it's a legacy overhead, protecting not just people but generations of memories. With our seasoned roofing contractors in Warrenton VA, your home will stand proud, much like Warrenton after its many historic milestones. For homeowners, a reliable roof is a testament to their home's resilience—a homage to its past and a guardian for its future.
Need New Roof?
Feeling overwhelmed by the thought of needing a new roof? Warrenton's unpredictable weather can turn a small leak into a homeowner's nightmare overnight. Top Dog Home Pro, a cornerstone among roofing contractors in Warrenton VA, is your go-to for swift and dependable roof replacement. Don't let a leaky roof escalate to costly damages; our expert team is on hand, ensuring your roof replacement in Warrenton is seamless and timely. With us, the question isn't just about needing a new roof—it's about securing the best protection for your home.
Roof Repairs & Leaky Roof
Many believe an older home means a sturdier roof, but time and weather wait for no structure. Regardless of your home's age, leaky roofs can strike, compromising the very shelter over your head. Top Dog Home Pro, a leading roofing contractor in Warrenton VA, dispels this myth every day with state-of-the-art roof repair and replacement solutions. Don't let age deceive you—ensure your home gets the expert touch it deserves. For those in Warrenton, the choice is clear: trust in us for every leak, crack, and need for a new roof.
A Warrenton Roofing Company You Can Trust!
Just down the road from Warrenton, you can find some of Virginia's most beautiful scenery, the infamous Gold Cup Races, and the Route 29 Corridor to Northern Virginia. This makes Warrenton one of the ideal places to life in all of Fauquier County.
But have you ever wondered why detailed research for a reliable roofing company often leads you in circles? The truth is, when it comes to roof replacement in Warrenton VA, the real challenge isn't finding a good roofing contractor—it's finding the best. 
Top Dog Home Pro breaks the mold with unparalleled service in roof repair and replacement. Contrary to the exhausting search, we stand out as the Warrenton VA roofing company that locals trust with their homes. Let our track record put your quest to rest—you need not look further for expertise that ensures your new roof is a testament to quality.