It looks like it is that time of the year again! The quintessential season where winter begins to fade away, the weather begins to warm up, and you sure are excited to start it off on a new leaf, a new leaf of becoming aware of the things you should have been aware of forever ago! Let's be honest, it happens sometimes.
If you haven't caught on, Spring Cleaning is what I'm talking about! During this period of time, it is important to be vigilant in being aware and understanding your exterior part of your property, and the last thing you want to do is have to open up your wallet and shell out hundreds of dollars in preventable damages.
That being said, listen up!
Today, we are going to give you an exterior checklist to ensure your spring cleaning in a productive, cost-effective way that'll save you time, money, and a whole lot of heartache!
Spring Cleaning Exterior Checklist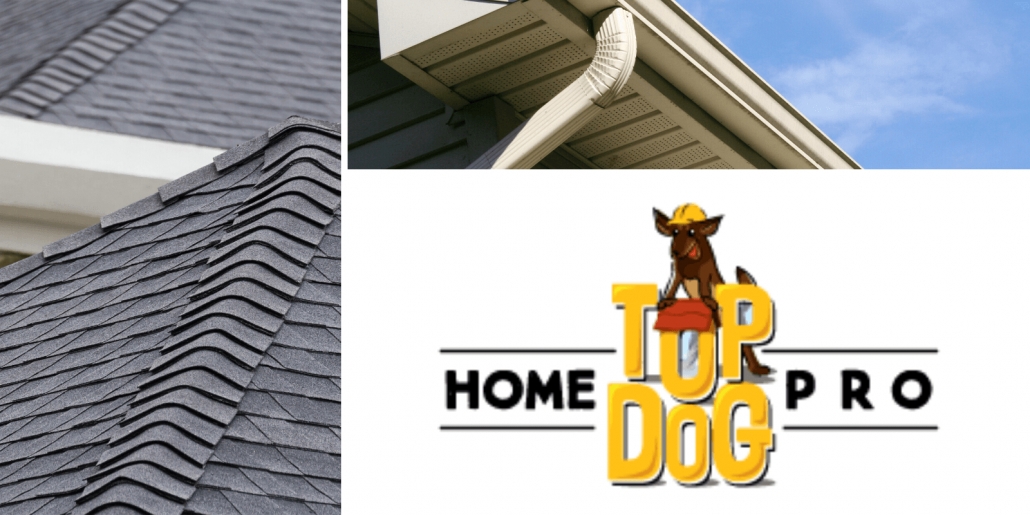 Here are 5 things you can do to make your Spring Cleaning productive as can be!
1. Check Your Roof (or get someone too!)
Your roof is a very delicate part of your home's exterior, which means that it is vulnerable to a whole host of problems! However, just to get up off the ground to check it is a safety risk in itself, so proceed at your own risk with a well-hinged double ladder firmly planted on the ground and angled on the side of your house.
CAUTION!: The risk of falling and potential death is associated with this checklist objective, so we would recommend calling a professional to properly inspect and diagnose the health of your roof. No need to take unnecessary risks!
Here are a few things to check for:
Broken/Missing Shingles
Algae/Moss
Mold
If you see any of these on your roof or are not sure and need an extra pair of eyes to confirm your suspicions, it doesn't hurt to get in contact with your local power washing company to check it out. You'd rather be safe than sorry! Soft-power washing is usually the desirable cleaning method.
2. Check Your Gutters and Downspouts!
One of the things you want to make sure to do is to get up on a ladder and check to see the condition of your gutters! Overtime, your gutters can get clogged by fallen debris including, but not limited to, sticks and leaves. Pests, such as rodents and bees can make their home in your gutters, so being aware is key!
A clogged gutter can wear down the foundation of the gutter itself, causing water damage to the foundation of your house! Ouch! Depending on your situation, should be an easy fix by hand and only requires to be checked 1-2 times a year (may vary).
Also, you want to be sure your downspout is not clogged as well, don't be afraid to check it often. It ensures rainwater to pour down instead of building up in your gutters. Safely detach the downspout to check if any blockage is present and remove it at once. Clear 'em both out and you'll be in the clear!
Read more about the most FAQ gutter questions to help you here!
3. Remove Weeds from Mulch Beds and Yard!
Landscaping is on everyone's spring Hunny-do list, sorry for bringing it up again!
But… weeds are the type of pests that just keep coming back year after year and don't give you a break. However, there is a quick fix to it!
You can use a shovel and/or rake to pry them out of your lawn to allow your plants more breathing room. Afterward, feel free to apply a safe weed killer and top your mulch beds off with a new layer of fresh mulch to be able to prevent weeds from popping up down the road.
These strategies are amazingly simple, and with some concentrated effort on the front end, you'll be able to save time doing it down the road!
4. Clean your Exterior Siding!
Since Winter, the elements sure have not graced the siding of your house one bit! Since we usually are not out and about too often, it is easy to miss the build up of organic matter like mold that can wreak havoc on the exterior foundation of our house.
One of the things that is recommended is to give your house a nice, soft-wash along the exterior to get all that gunk off and protect its health. Contacting a professional is the easiest way to go than going out of your way to buy/rent a power washer, and plus you only have to clean the siding only a handful of times depending on your situation.
However, take note of the safety risks, a power washer is heated and is highly pressurized, so it can cause harm if it hits your skin! Always use low pressure when cleaning siding (unless it is a brick/stone surface) or you'll damage the exterior material. You can also contact a power washing company.
5. Check Lawn Equipment!
Routine maintenance is necessary for lawn equipment such as edgers, lawnmowers, weedwackers, and so forth. When spring hits, so does the growth season of grass and you don't want to be caught off guard when it gets crazy!
First and foremost, make sure all are starting and running properly, with blades that are sharpened, and adequate levels of oil and functionality of levers, buttons, and chains. Prepare even though you may not need it now, so you don't have to repair it when you can't afford to do so!
Exterior cleaning checklist:
Real quick, here is a quick exterior cleaning/spring checklist you can use to make sure you're on the right path:
Check all outdoor mechanical equipment (AC Unit, Pool Pump, Light fixtures even)
Make sure lawn equipment is working & check oil
Check your gutters, roof, siding, windows for leaks, caulk issues, soft-spots or missing shingles
Consider power washing if needed
Edge and cleanout mulch beds, lay down 1-2″ of new mulch
Trim bushes
Deadwood trees every other year
Fertilize preventatively
Final word:
Spring cleaning is coming around sooner than later and although it may not be the one thing that'll get you fired up and out of bed, but it'll sure motivate your wallet who won't have to take a beating because you decided to prepare in advance.
Take some time out of your day to assess your situation, bring attention to issues that you've noticed, and never hesitate to reach out for help, especially if you're not a professional (think getting on your roof). Small steps do make an impact if we are willing to work toward the future.