Roofing Extras, What to Know-
Just the other day, I saw something peculiar right in front of me. Parked at the light ahead of me were two trucks, identical models. The significant difference was that one seemed to have just about every optional add-on possible.
From the black rims to the gun smoke decals, all the way to the grille and headlights, the second truck looked very different with some of the optional upgrades the owner elected to add.
The reason I share this typically irrelevant story is that to be quite honest, your roof is no different. Whether you have an existing roof in good condition or you need a brand new roof, the truth of the matter is that you can add a ton of extras to it.
Roofing extras commonly refer to adding things like skylights, upgrading shingles, or replacing the existing fascia boards! Today, we will go over all the roofing extras you can consider for your new (or existing) roof AND the roofing extras that can sometimes factor in your roofing price!
>> Related: A Complete Guide to Roof Pricing
9+ Roofing Extras to Always Consider
Before we dive into all the possible roofing extras, keep in mind that some of these extras are sometimes optional, sometimes necessary.
For example, sometimes people elect to replace their fascia boards and gutters while they're getting a new roof, which can be optional. On the other hand, there are times when gutters are falling off the house, and it makes sense to replace them.
Additional items will be noted below that are included in to a new roof price, such as flashing and ridge vents.
1. Roof Decking (Plywood Replacement)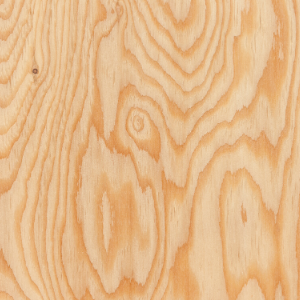 Depending on the age of your home, sometimes the roof decking, aka the plywood under your shingles, might need to be replaced.
Some homeowners will elect to replace the roof decking simply because of the age of the home. However, there also instances where the roof decking MUST be replaced due to moisture penetrating the plywood.
Roofing companies will not install a new roof on old plywood. That said, we are always transparent and let the homeowner know how many pieces of plywood must be replaced, in addition to also doing a pre-inspection.
The pre-inspection can give us an idea if there are going to be boards that will require replacing. Soft spots are usually a tell-tale sign!
How much does this cost? Installed, a 4'x8' sheet of plywood will cost $65.
2. Fascia Boards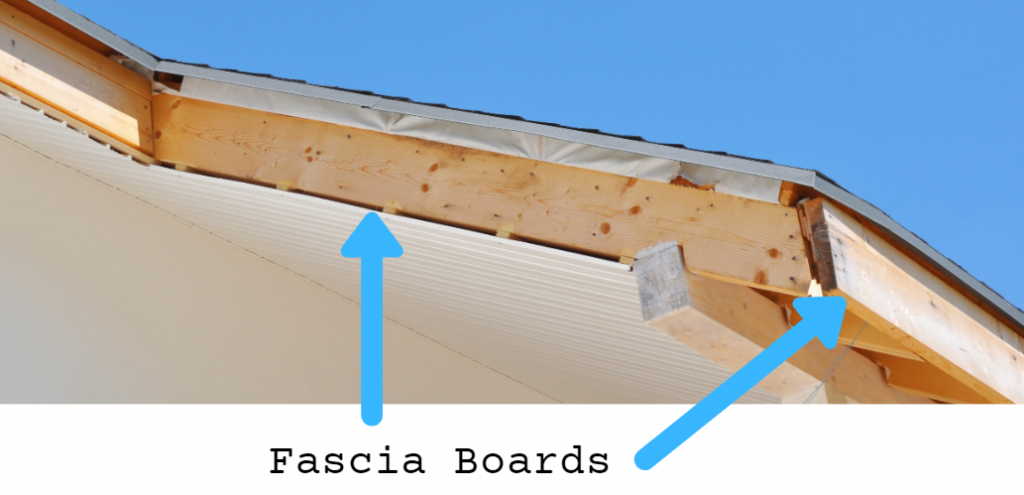 Where the drip edge of your home's roof meets the edge of your home, this area (board) is called your fascia. Fascia boards surround the edge of your roof and are typically made from wood.
Some people will now use a PVC material on occasion, but in the past, most fascia boards are made from wood and painted. Typically, the wood has a shelf life, depending on mother nature and other factors.
When that shelf life is up, it is really obvious when sections of fascia boards require replacing. We offer fascia board replacement in eight-foot sections with the option of having the boards wrapped in aluminum that can match your gutters! Your home's fascia boards are important because they are where your gutters are mounted.
How much does this cost? To replace an eight-foot section of fascia board will run you $8 per foot, or $64 installed. To wrap that same board, the cost is the same per foot.
3. New Gutters (Seamless Aluminum)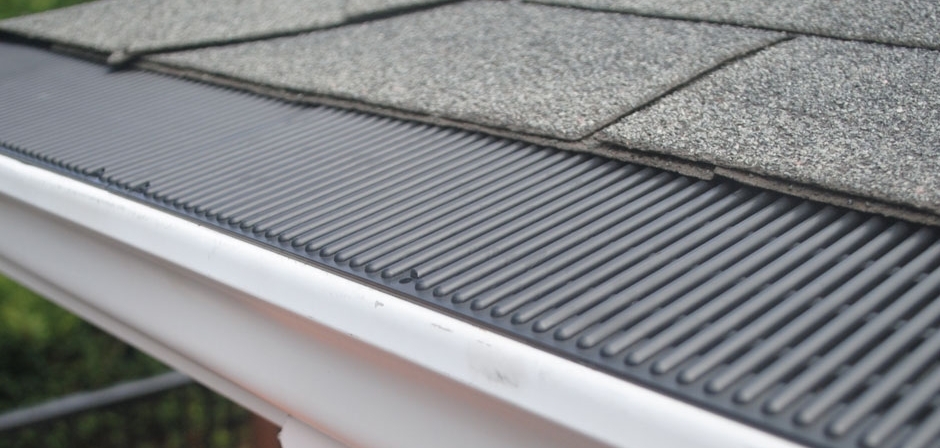 In most cases, when we look at a new roof we are always sure to inspect the condition of the existing seamless gutters.
Old aluminum gutters were installed with "Gutter Spikes" which were basically really long nails, that over time will pull away from your home's fascia boards. That said, in some cases well taken care of gutters are just fine.
Either way, when replacing your roof, it's good to consider new gutters. Additionally, if you replace your fascia boards due to rot – old gutters cannot be reinstalled, new gutters are required.
How much do new gutters cost? Gutters cost $5.50 to $6.50 per linear foot including the downspouts. Gutter guards are $10 per linear foot and come with a lifetime no-clog warranty. >> Use this gutter calculator!
4. Skylights (Roofing Extra)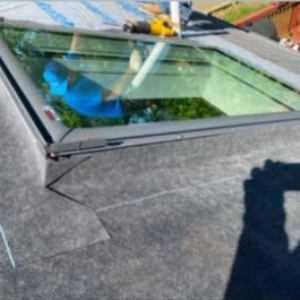 Custom skylights are all the rage right now!
While providing natural light and simultaneously reducing energy bills/increasing your home value, skylights are a great feature many homeowners will add to their new roof replacement.
This is 100% an add-on that is optional, but skylights are a great feature to add some natural light to your home AND some curb appeal!
How much does this cost? While this typically requires a custom quote, on average a new skylight can run from $1,200 to $1,600. This is due to the high level of expertise required to install a skylight on a home's roof.
5. Flashing (Required for new roofs)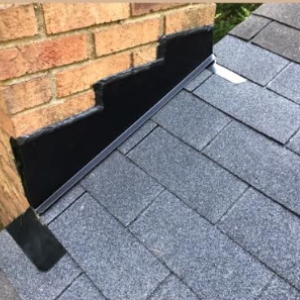 You may have seen your roof's flashing – especially if you live in a townhome – but known it's purpose, which flashing is used to prevent water from entering the openings and cracks of a roof.
Flashing is required around chimneys and some vents as well as where your roof buts up against a wall (think townhome) and where water could possibly penetrate!
How much does this cost? Step flashing cost costs $4 per foot and flashing around a chimney or vent is $125 on average.
6. Ridge Vents (Required for new roofs)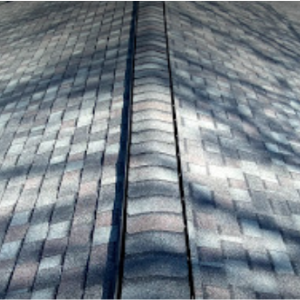 Your roof's ridge vent is the area where your roof meets at the top. This requires an extra layer of shingles on top of the vent itself so that your home's roof can "Breathe." In some cases people need just their ridge vent replaced.
In the new roof replacement process, this is a required roofing extra.
How much does this cost? The price for a ridge vent is $4 per linear foot. That means a 40' ridge vent would cost $160.
7. Upgraded Shingles (Three options)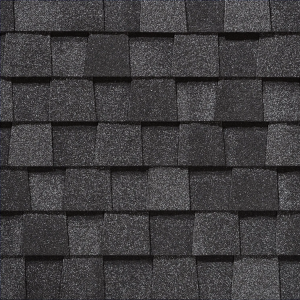 Your roof will most likely have asphalt shingles in 9 out of 10 cases, but did you know you can upgrade your shingles?
Roofing shingles are commonly mistaken for only being flat and limited in options, but that isn't the case. Most homeowners are pleasantly surprised when they find out that asphalt shingles come in many different colors and thicknesses.
Traditional three-tab shingles are very flat and get the job done, but almost all of our homeowners elect to upgrade to Landmark architectural shingles. Why?
For one, architectural shingles are thicker, meaning they're more durable.
They look better from the road and give the appearance of cedar shake.
The roofing warranty is MUCH better
The difference in price is very minimal!
How much does this cost? The difference between three-tab shingles, Landmark architectural shingles, and Landmark Pro shingles is $20-$45 more per square. Three-tab shingles typically run $380 per square, with Landmark costing $400, and Landmark Pro $425 per square.
8. Attic Fans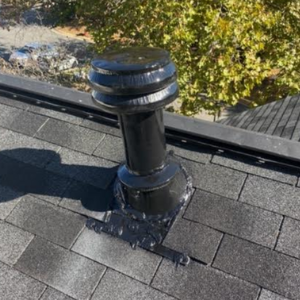 The last thing on your mind is replacing your home's attic fans! We get it – replacing windows or adding a new colored gutter system is way more appealing. That said, there are times when your attic fan cannot be salvaged.
In that case, when we replace the roof of any home that is approaching that 25+ year mark, we sometimes recommend considering attic fan replacement. Though rare, this can sometimes be a roofing extra!
How much does this cost? We can sometimes refurbish an attic fan and salvage the existing fan, but a new attic fan for material and installation is $550 when installed by Top Dog Home Pro.
9. Pipe Collar Replacement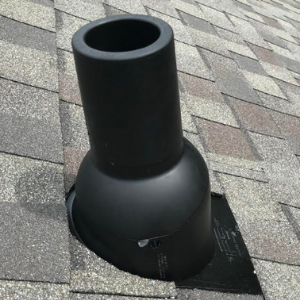 When you get a new roof or you think you might have a leak, the first thing to keep in mind is that you will also need to replace your pipe collar(s).
A Perma boot pipe collar encases pipes sticking out of your home's roof and is factored into a new home's prices as well!
How much does this cost? Replacing a pipe collar with a Perma boot is only $35 (when replacing a new roof). A service call for just this item can run around $150. That said, it's much better than having to deal with a roof leak!
The Verdict – Roofing Extras Matter
As you can see, in some cases roofing extras may be required -OR- they may be optional. The required roof extras are not always within your control because you can't control rotting wood, roof leaks, etc.
However, if you want some luxury roof features like skylights, that is 100% up to you! Either way, when we price a brand new roof, in addition to the shingle pricing, the extras such as flashing, ridge vents, and pipe collar replacements are included.
Here at Top Dog Home Pro of Virginia, we also make sure we let homeowners know about other exterior options to consider like gutters, fascia boards, and any problems we might see! We also take pride in educating our homeowners so they're informed consumers, that is why we have created an entire Roofing & Gutter Learning Library for you to read more about!
If you have a question, reach out below! ~ Luke Mitchell, Owner of Top Dog Home Pro VA