Roofing Contractors West Springfield VA
Do you live in West Springfield and need a roofer?
The National Association of Realtors revealed that homeowners who invest in timely home maintenance save up to 30% more in the long run compared to those who delay essential repairs. Roofing, being a crucial element of your home's protection, directly contributes to these savings. If you think about it, that leaky roof might just be quietly drilling holes in your pocket!
West Springfield, VA, a vibrant, family-friendly suburb, offers a unique blend of old-world charm and modern amenities. With a significant portion of its homes dating back a few decades, the calls for a roof replacement in West Springfield aren't just about aesthetics; it's about preserving the essence of this beautiful town.
In the bustling roofing market of West Springfield VA, Top Dog Home Pro rises as the beacon of trust and quality. As the foremost roofing contractors in West Springfield VA, here's what you get with us:
Help you with ANY roofing issue you might have (roof replacements, new roofs, roof repairs)
Communicate effectively and help you meet all legal and HOA requirements for your West Springfield Roof
Save you from the roofing contractors who make a lot of promises but don't do the quality work you deserve!
See how Top Dog Home Pro of West Springfield, VA can help you today – call us here!
Best Roofing Company West Springfield, VA
Can you hear me now?" That renowned TV commercial's tagline resonates in unexpected ways, doesn't it? Especially when it's your roof silently signaling a desperate SOS amidst a storm in West Springfield, VA. Are you listening?
Top Dog Home Pro isn't just a good roofing contractor; we're your neighbors, hearing every creak, groan, and plea from your aging or leaky roof. We stand above every other West Springfield VA roofing company, translating that silent call of your roofing woes into a sturdy, silent guardian over your head. We ensure every roof replacement West Springfield VA homeowners need becomes an investment in tranquility and assurance.
The Bureau of Labor Statistics estimates that homeowners spend approximately 1% to 4% of a home's value annually on maintenance and repairs, which tend to increase as the house ages. So, you could choose to ignore that whispering roof today, but when it screams tomorrow, remember it's not just about the roof, it's about your home's worth.
When your roof whispers, we listen. Top Dog Home Pro, where your roof's silent prayers are answered!
Roof Replacement West Springfield VA
Isn't it alarming how many West Springfield homeowners settle for subpar roofing solutions, all while compromising the safety of their loved ones and the integrity of their homes? It's not just about shielding from the rain; it's about safeguarding memories.
At Top Dog Home Pro we are your ultimate solution for roof replacement in West Springfield VA. We don't just fix leaky roofs; we transform them, ensuring your West Springfield home stands tall and proud for years to come. Think you don't need a new roof? What if that decision costs more in long-term damages and repairs? Why gamble with your home's safety when the best roofing contractors in West Springfield VA are right here?
Still, contemplating if you really need a new roof? What's the price of peace of mind to you? With us, it's just a call away.
Need New Roof?
Why wait for a calamity when prevention is cheaper? It's like waiting for the roof to fall on your dreams, quite literally. Many homeowners in West Springfield VA often think, "Do I really need a new roof now?" The answer, most times, is a resounding yes. Nipping the problem in the bud can save you a fortune down the road.
With Top Dog Home Pro, your roof replacement West Springfield VA quandary is tackled head-on. Our seasoned team won't just recommend; we show, using a clear picture of your roof's current state. By choosing us, you're not just preventing potential damages, but also investing in the safety, beauty, and value of your home.
Roof Repairs & Leaky Roof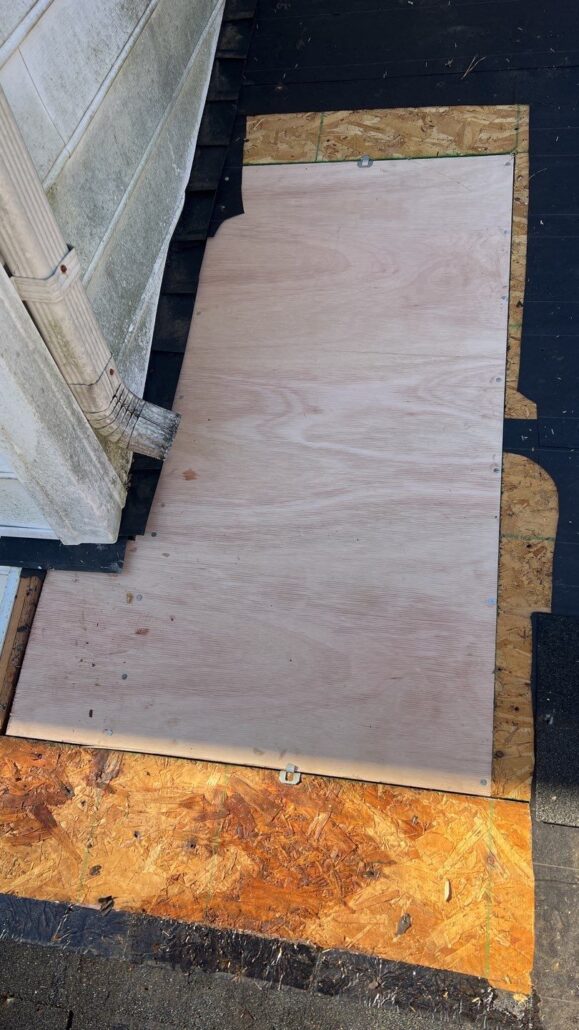 In the words of former Virginia governor, Tim Kaine, "The investments that we make in the infrastructure, and a well-educated workforce, and in research and development – all of those things create jobs."
Imagine if such a strategic approach was applied to maintaining the roofs over our heads in West Springfield, VA. When you have a leaky roof or need a roof repair, it can be a hassle!
We'd all agree that a stitch in time saves nine. Thus, navigating through the deluge of roofing contractors in West Springfield VA becomes a crucial task. Top Dog Home Pro doesn't shy away from the complexity of roof repairs. Leaky roof, minor roof repairs, gutter mishaps, or any emergency; we've mastered the art of both – roof repair and roof replacement in West Springfield VA. Why wait for a drizzle to become a storm, when a secure, snug home could just be a call away?
A West Springfield Roofing Company You Can Trust!
Home is where the heart is, but what good is a home if it doesn't shield your heart safely? Security isn't just about locked doors; it's about the roof that stands steadfast above you. Amid the verdant expanses of West Springfield VA, with its rich heritage and vibrant community, the sanctity of a shelter cannot be compromised.
The lore of West Springfield resonates with tales of trust, and when it comes to Roof Replacement in West Springfield VA or tackling that ominous leaky roof, trust is paramount. Not all roofing contractors in West Springfield VA hold the mantle of reliability. Enter Top Dog Home Pro – a West Springfield VA roofing company that doesn't merely promise; we deliver.
When the skies darken and the winds rise, will you gamble with a Need a New Roof dilemma? Or will you rest, assured that you made the wisest choice with the best in the business? Choose wisely; choose Top Dog Home Pro!