Are you looking for a professional installer for your new Starlink Internet? Finding a Starlink installer in Virginia can be challenging with so much recency behind the latest technological development.
Starlink internet service is designed to be self-installed. However, most homeowners find themselves looking for a local Starlink installer to help since it can require some technical knowledge and mounting assistance.
Today, we will help you find an effective way to locate Starlink Installation services near you. If you require a local Starlink installer, we will help you find one!
First, how does Starlink installation work?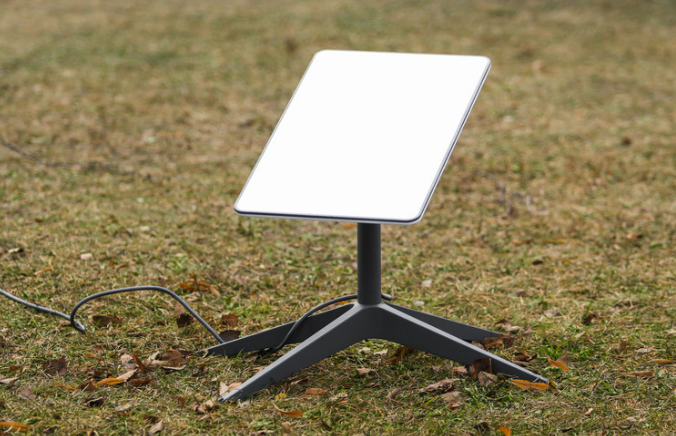 According to Pros at Satellite Internet, Starlink does not charge for installation. This is good and bad because the only installation option is self-install. Starlink ships the equipment to you, and you must set it up yourself. That said, you do need to pay for equipment, which starts at $599.
Step 1: Request Starlink Internet
Step 2: The Starlink installer kit is mailed, and you pay $599 for the equipment. You may require other Starlink equipment like the Starlink ethernet adapter or mounting kit.
Step 3: Using the Starlink App, you set up your own internet service
Now, unless you are a Starlink installer or know how to hook up the entire Starlink system correctly, you might need/want some help. For starters, Starlink mounts designed to be permanently installed on a roof, pole, or wall to avoid obstructions are where homeowners often have issues.
In cases like this, you might want to have an exterior company that can safely install your Starlink without impacting other things on your home, like your roof or siding.
Starlink Installers from Around Virginia:
Installing Starlink yourself is usually the norm for most new Starlink users. However, if you find yourself in need of installation help, here is how you can go about finding a "Starlink Installer Near Me," aka around the Northern Virginia area:
Step 1: Use this Starlink installer map to help you locate a verified installer.
Step 2: You can all utilize this list here of Virginia Starlink Installers
Step 3: Lastly, you can use a search engine or your Google Maps to find a Starlink installer near you.
Now, unless you feel like looking through the Starlink professional installers directory, you can simply reach out to us here at Top Dog Home Pro, and we can help you figure out the best solution if you live in Northern VA.
Starlink Installation Services:
Don't feel like getting up on top of your roof? We don't blame you either.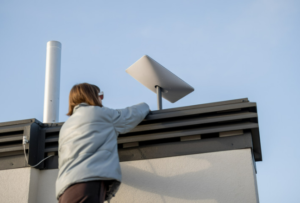 Sometimes, the thought of a satellite dish brings back the fond memories of the popular days when you had to use a satellite dish for TV. With access to high-speed internet and broadband near every major city/region, most satellite use has gone to the wayside.
Unfortunately, even with widespread broadband, there are still millions of people who don't have access to reliable internet – even in areas like Northern Virginia. Starlink is a great option and in some cases, the perfect solution. That said, the idea of installing Starlink yourself might be intimidating.
Our Starlink Installation and Service Areas in VA:
Top Dog Home Pro proudly helps homeowners and businesses install Starlink in the following areas:
Counties: Fairfax County, Prince William County, Loudoun County, Stafford County, Fauquier County, & Culpepper County.
Cities: Culpepper, Nokesville, Warrenton, Stafford, Woodbridge
We can assist in the installation process in all cities across Northern Virginia. However, most users are often located in more rural areas. If you require professional installation, simply reach out to us here to learn more.
Frequently Asked Questions:
1. Starlink Installation Costs: How Much Does Starlink Cost?
At the time of writing, high-speed internet, wherever you live in Virginia, starts at $120/mo (in most locations), and the hardware costs are $599. That said, if you pay a local company to install Starlink for you, they can charge an installation labor fee ranging from $200-$750, depending on the technical requirements.
Starlink installation is usually pretty straightforward; however, in some cases, you might want professional installation help.
2. How do you install Starlink Internet?
Starlink Internet has promoted a do-it-yourself internet solution for those who don't have access to broadband fiber optics. Once you have Starlink installed, you pay a monthly service fee of $120 for internet access. Sometimes, installing a satellite is simple and easy; however, some homeowners who are looking to mount their satellite may require professional help.
This video walks you through the self-installation process for Starlink:
If you are having trouble with your Starlink installer or connection, you can always contact a certified installer to help.
3. How good is Starlink Internet service?
According to a Forbes Article, "In optimal conditions, the internet speeds are good with Starlink." The download speed ranges between 50 Mbps to 250 Mbps. Upload speeds range between 10 to 20 Mbps, which is great.
The setup process is generally viewed as user-friendly, and the Starlink system is very reliant on the location of the satellite dish. Starlink connection, according to almost all reviews, is very dependent upon the location. Hence, once an ideal location is found, mounting the satellite in this spot is your best bet. That stated, you do have a 30 day return window with Starlink service if you are unable to find connectivity or the ideal placement.
Some cons of Starlink is the inconsistency of the internet. This is a common complaint with satellite-based items.