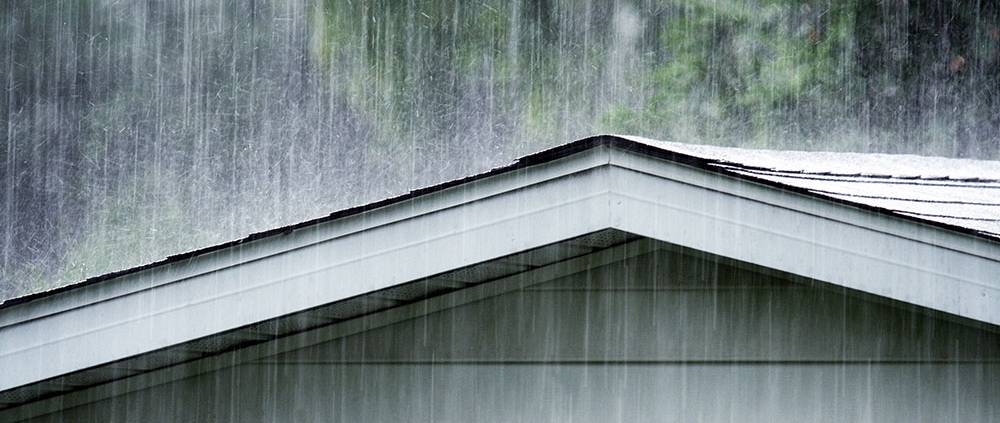 Where Do Roof Leaks Come From?
Picture this –
Your alarm clock goes off. You stumble to the bathroom, turn on the shower and walk over to grab your towel. As you look up you see a murky brown stain on the ceiling.
Before you went to bed storms had rolled in and it rained all night. Now you notice a new spot on the ceiling you have never seen before.
What happened?
Well chances are, your roof system has some sort of leak and surprisingly enough it has probably been an ongoing process. The intense storm just revealed what had been forming for some time.
The sun in NOVA is strong.
A few years ago a buddy of mine called and said he noticed a stain in his bathroom ceiling. The first thing I said was it is probably a pipe collar.
In Northern Virginia, there is obviously cold winters and hot summers. The changes in weather, coupled with sun and humidity can cause roof components like pipe collars to age quickly.
An old, worn down, aging pipe collar can crack, allowing moisture to penetrate your roof.
Typically, when there is a roof leak, the cause is often the pipe collar or the vent stacks – the pipes that vent from different areas of your home. Fixing a pipe collar is an easy repair for your homes roof.
But that isn't the only way a roof can leak….
The Roof System
A roof system as a whole as many working components. The goal for your roof system is to seal your home off while defending it from the elements while allowing for ventilation.
Top Dog Home Pro follows Virginia code requirements when it comes to installing a new roof. Leaks can come from many things in addition to pipe collars including:
-Flashing (Material used to cover joints)
-Lack of Ice & Water Shield
-Improper Nail Patterns
-Lack of Drip Edge
-Missing Shingles
-Debris in Roof Valleys
-Aluminum Ridge Vents (Top Dog Home Pro does not use or ever recommend these)
As you can see from the list above, a leak can come from many areas. While a properly installed roof shouldn't have any leaks, awareness is key.
Would you like to learn how Top Dog Home Pro separates itself from the rest?Learn about our trusted roofing process here.
A newly installed roof by Luke with Top Dog Home Pro takes into account all the possible issues a roof might have.
Pipe Collars.
Top Dog Home pro uses a Permaboot which is made in the USA. Additionally, permabootsare designed to protect the area around your roofs pipes for 50 years.
Ice & Water Shield.
Virginia code requires ice and water shield, which we use on every roof. Top Dog also installs drip edge at the gutter line on all roof edges and like mentioned above, we never use/never will use aluminum ridge vents.
Planning ahead.
Considering these potential problem areas ahead of time ensures a higher quality roof. Not to mention the 10 year labor warranty and CertainTeed lifetime product warranty.
So if the weather has hit your home and you live in Woodbridge, Manassas, Lake Ridge and the surrounding areas, simply reach out to us here or on our Facebook Page.
Have a great day & thanks for reading!
https://tdhomepro.com/wp-content/uploads/2018/08/rainy-roof-590c97bb10183.jpg
667
1000
Luke Mitchell
http://tdhomepro.com/wp-content/uploads/2018/08/TD-Main-Logo-125.png
Luke Mitchell
2018-08-24 02:14:13
2020-06-25 12:58:47
Where Do Roof Leaks Come From?