When it comes to our homes, we tend to focus on the necessities – do the utilities work correctly?
Has the roof been inspected recently?
Is the foundation reliable?
However, your home's front door doesn't always make that list. It may seem like a strange thing to consider a necessity, but think about it for a moment. Front doors are the first line of security (beyond windows), the focal point of our house's exterior, and the gateway to your home. They have the power of welcoming in family and friends and keeping your sheltered from inclement weather. Really, front doors are extremely important when it comes to our homes, and yet we seem to neglect them.
What Happens to a Neglected Door?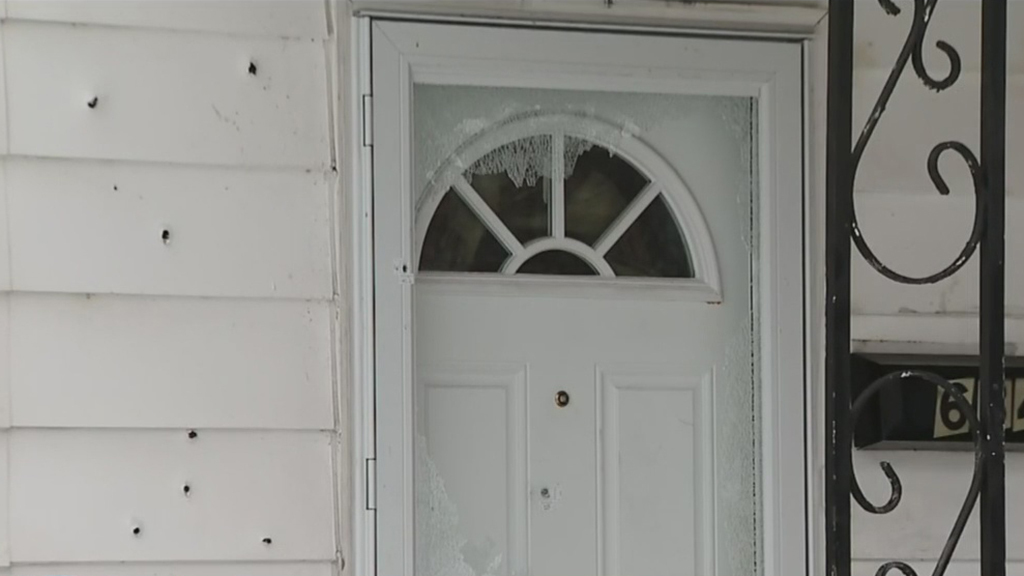 Image via CBS Pittsburgh
At a surface level, a neglected front door can simply hold your home back from achieving its aesthetic potential. If you've given any thought into exterior home renovations, from replacing sidings to updating windows, ignoring your front door in the process could lead to an outdated look, especially in comparison to other updates. The door is where the eyes focus on a home's exterior – an older door can affect the overall appearance of your home.
Functionally, it can mean higher energy bills and reduced security efficacy. As doors get older, they may not seal as properly as they used to, allowing air and debris to enter and exit the home. This, while minimal, can affect your energy usage, especially in the more extreme seasons like summer and winter.
Take the time to inspect your current front door. Does it fit with the overall aesthetic of your home? Does it still maintain its function integrity? If the answer is no to either, it may be time to consider replacing it.
What to Keep in Mind When Replacing Exterior Doors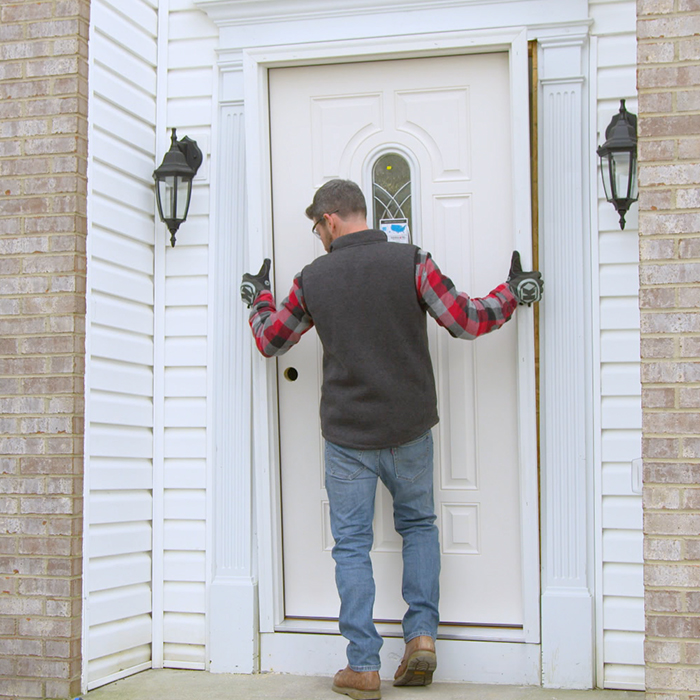 Image via Lowes
Whether you've already started a home renovation or you've only just started some research, there are a few things to consider that can affect your choice of new door.If you don't currently have an energy efficient door installed in your home, we suggest looking into their positive effects before choosing a new exterior door. It's a simple passive measure to improve your home's thermal comfort. As a plus, it could reduce your energy bill if your current door doesn't seal well when closed.  
When it comes to appearance, what are you looking for? Know your desired feel before looking for doors, because there are so many options out there. It's important to go in with a game plan, whether that's trendy and modern or classic colors and textures. Knowing what you want will help you narrow down your choices and keep your home's exterior appearance consistent by preventing you from choosing any door that seems interesting to you in the moment.
Arguably the most important aspect of replacing your front door is the installation. Pick the right contractor to ensure the best care when installing your new door. Look for companies that can assist with the whole process to keep things streamlined and simple for you.
Here at Top Dog Home Pro, we want to help you through the process of your home's renovation. While we are not currently offering door install services, we do provide content to help you! 
If you're in the market for new gutters or a new roof, let us know here!
Top Dog Home Pro: Roof & Gutter Specialists (here is why):
Here at Top Dog Home Pro, we have come to realize during our time in the exterior remodeling industry that too many companies try to do too many things. In the past, we have offered windows, siding, and door services in addition to our staple – Roofing & Gutters. However, in 2020 during the Covid-19 Pandemic, we shifted our focus to offering the best roofing and gutters services in order to specialize. The forced pivot allowed us to truly provide the utmost service when it came to new roofs, gutters, and gutter guards without stretching ourselves too thin in other areas. So if you happen to have a question regarding siding or windows, we have articles in our education center to help, but for the foreseeable future, our exterior services will be focused on just new gutters and roofs!