Do you want to know how you can thank a Veteran?
We are thankful for our military members and the services they have provided for our country. That being said, is saying, "thank you for your service," really the best way to express that? Many former or active military members find it to be a string of empty words and more times than not, annoying. So how do we properly say thank you? Here are a few ways we have come up with: 
Hire a veteran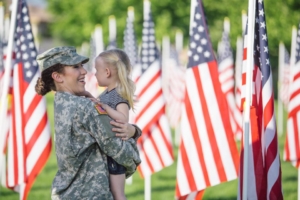 After defending our country, one can only imagine the adjustment back to reality and starting from square one. If you are in a management position, there are several programs that teach you how to properly find, hire, and train veterans. 
Hire a military spouse
Military families are constantly moving from one place to the next, often making it difficult for the spouse to get a job. While it will be temporary, it is helping them to provide for their family, maintain a life as "normal" as possible and continue to build their resume. Supporting their families is just as important as supporting the military member themselves. 
Support veteran-owned businesses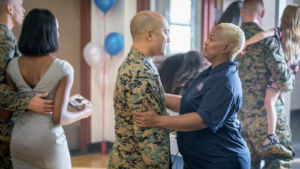 Out of the 27 million small businesses in the United States, only 9% are veteran-owned. Begin frequenting these or add them to your company's supply chain. 
Keynote Speakers
Have a veteran or active military member speak at your next corporate event. Who better to talk to your team about making smart choices, thinking things through, and leadership? 
Donate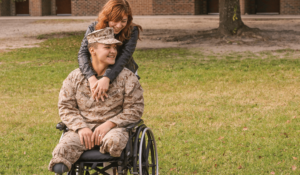 There are too many programs to name that can use financial assistance, including those offering financial assistance for veterans. Look up your local programs that offer counseling, job opportunities, or overall guidance. 
Roofs for the Red, White, and Blue

For us at Top Dog Home Pro, we are offering a $250 Cabela gift card for CertainTeed Integrity Roof System.  Check out CertainTeed.com to learn more through their flyer and fill out the listed form. We are thankful to live in a country where we feel safe and protected and think it only fair we, at a minimum, help to provide a safe roof over our service members and their families' heads. 
Our military members fought for us, now it's time to show our appreciation.