Building a home for your four-legged best friend? These DIY dog houses are something to see!

It's no secret that we love man's best friend here at Top Dog.
How do you think we got our name? Most dog owners want to give the best for their pups, from getting top-quality food to making sure they have the best space to live. A third of millennials were influenced to buy a house so they could provide more space for their dog, according to a recent study. It's clear we're willing to go above and beyond for our dogs, so why not give them a house of their own to enjoy?
Dog houses are a great way to give an outdoor covered space for your dog. For a fun DIY project, check out some dog house designs you can recreate below.
Note: This article talks about dogs because here at Top Dog Home Pro, we love dogs (hence the name). That said if you have a roofing or gutter question, be sure to reach out to us below! 
Easy and Simple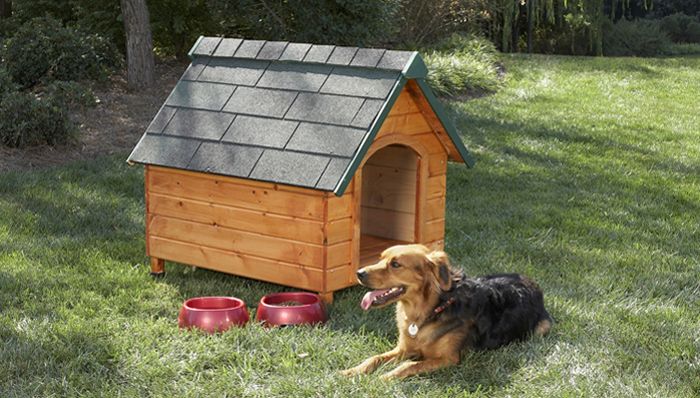 Image via Lowes
This dog house design from Lowes is simple and classic. Follow their plan to execute a classic-looking home for your dog to keep them nice and safe from outdoor weather.
A-Frame Dog House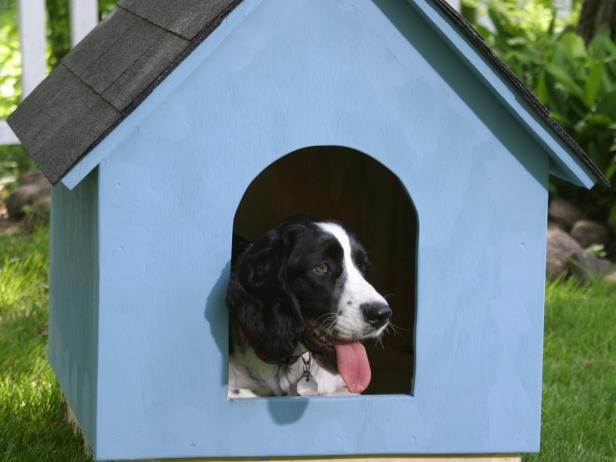 Image via DIY Network
Use this dog house design from DIY Network to build your best friend an affordable house. This easy-to-follow set of instructions shows you how to create this house for less than $100. 
Insulated Dog Home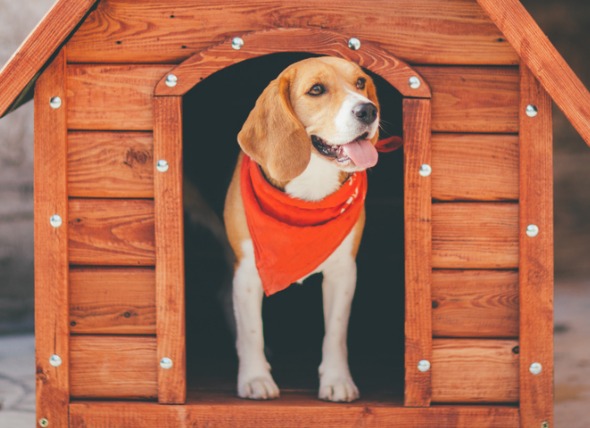 Image via PetMD
To make a dog home that can withstand even colder temperatures, try this insulated design from Ron Hazelton. 
Cute and Crooked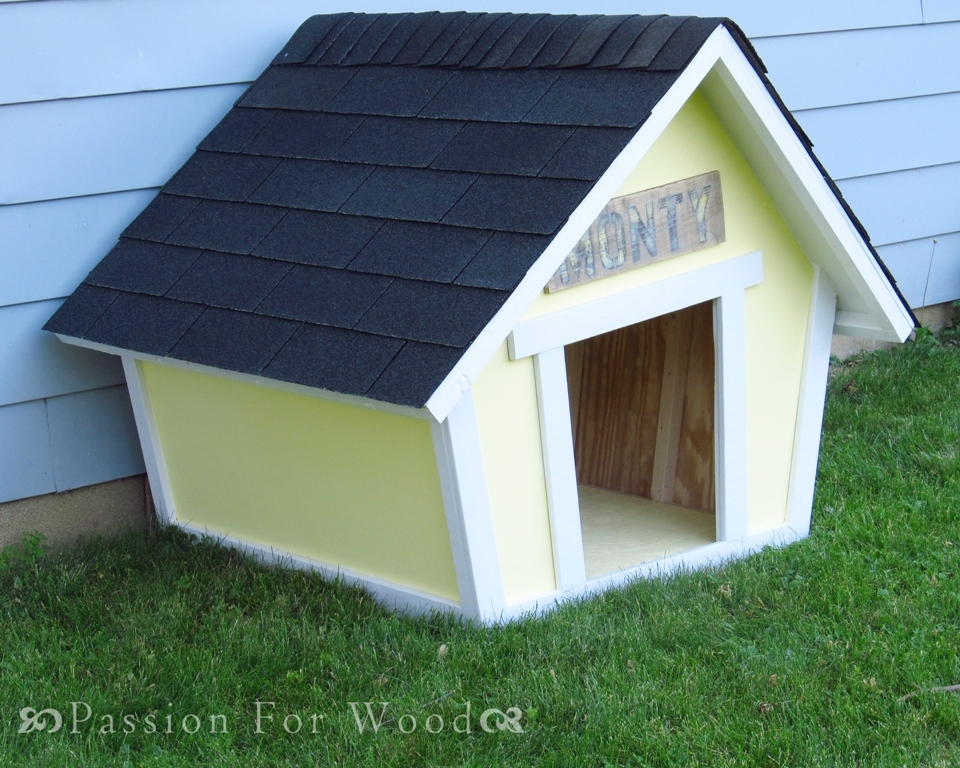 Image via  Ana White
Interested a more unique design? Check out this quirky crooked dog house plan from Ana White. Add some character and fun to your pup's home away from home. 
Pallet Design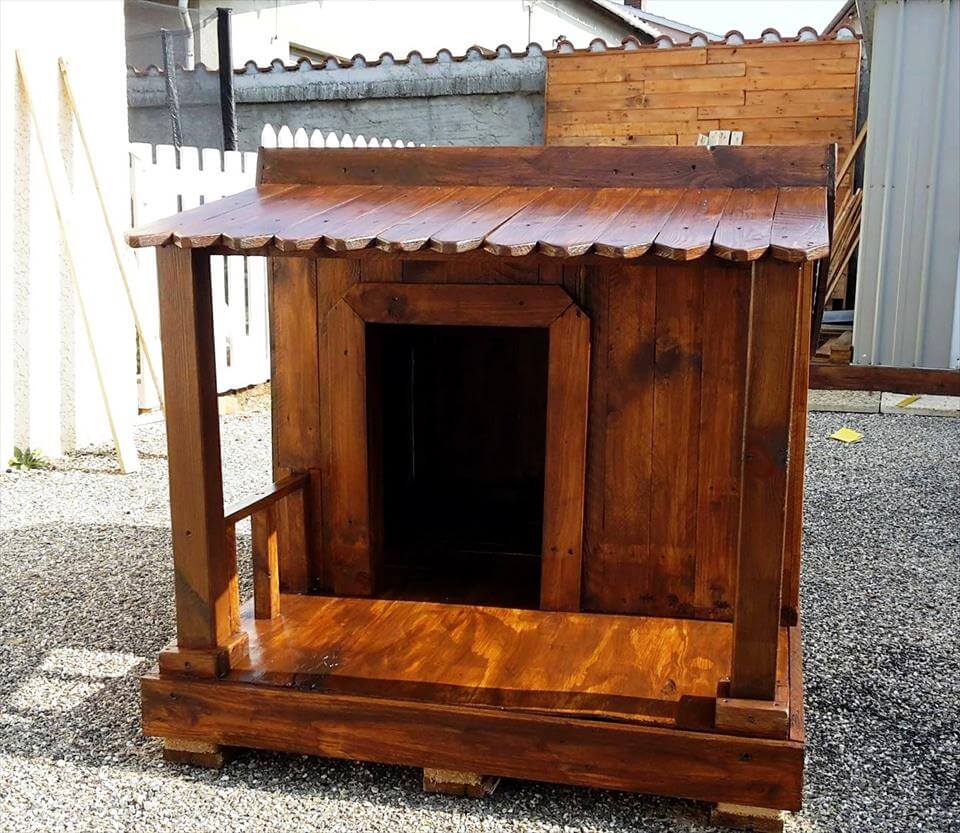 Image via DIY Crafty
DIY pallet projects are all the rage these days, and dog house plans are no exception! DIY Craftsy has a dog house design that keeps things trendy and slightly rustic. It even has a small deck!
Log Cabin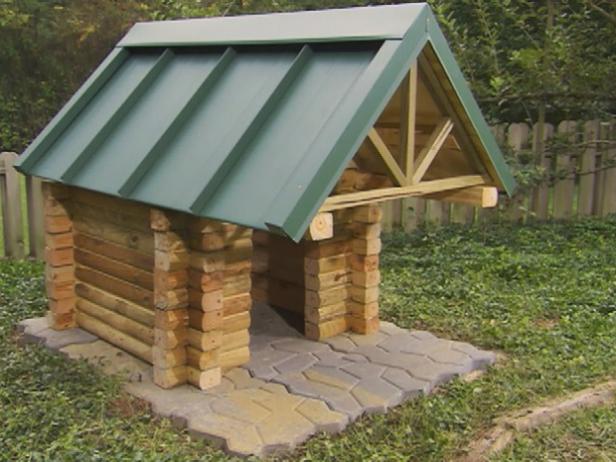 Image via DIY Network
For a cozy feel, try out this log cabin dog home plan! DIY Network has an easy-to-follow set of instructions on how to recreate this classic log cabin look for your four-legged friend.