[av_section min_height='custom' min_height_px='500px' padding='default' shadow='no-border-styling' bottom_border='no-border-styling' bottom_border_diagonal_color='#333333′ bottom_border_diagonal_direction=" bottom_border_style=" custom_arrow_bg=" id=" color='main_color' background='bg_color' custom_bg=" background_gradient_color1=" background_gradient_color2=" background_gradient_direction='vertical' src='https://tdhomepro.com/wp-content/uploads/2019/09/roofing2.jpg' attachment='1198′ attachment_size='full' attach='scroll' position='center center' repeat='stretch' video=" video_ratio='16:9′ overlay_enable='aviaTBoverlay_enable' overlay_opacity='0.7′ overlay_color='#565656′ overlay_pattern=" overlay_custom_pattern=" av_element_hidden_in_editor='0′ av_uid='av-jm2pye36′]
[av_heading heading='A New Roof can Pay for Itself' tag='h2′ style='blockquote modern-quote' size='35' subheading_active='subheading_below' subheading_size='25' margin=" margin_sync='true' padding='10' color='custom-color-heading' custom_font='#ffffff' av-medium-font-size-title=" av-small-font-size-title=" av-mini-font-size-title=" av-medium-font-size=" av-small-font-size=" av-mini-font-size=" av_uid='av-k039ryol' admin_preview_bg="]
The benefits of a roof replacement in your home.
[/av_heading]
[av_textblock size=" font_color='custom' color='#ffffff' av-medium-font-size=" av-small-font-size=" av-mini-font-size=" av_uid='av-jm9w03m5′ admin_preview_bg="]
Written by: Grace Sovine
[/av_textblock]
[/av_section][av_one_full first min_height=" vertical_alignment=" space=" custom_margin=" margin='0px' link=" linktarget=" link_hover=" padding='0px' border=" border_color=" radius='0px' background='bg_color' background_color=" background_gradient_color1=" background_gradient_color2=" background_gradient_direction='vertical' src=" background_position='top left' background_repeat='no-repeat' animation=" mobile_breaking=" mobile_display=" av_uid='av-7sxac']
[av_textblock size=" font_color=" color=" av-medium-font-size=" av-small-font-size=" av-mini-font-size=" av_uid='av-jm2qb7vc' admin_preview_bg="]
When a homeowner takes on a home improvement project, it's often seen as an effort to create an environment for their own enjoyment, which makes home improvement a "luxury" for some, but not available for others. While it can seem like a luxury, some home improvement is worth the investment by strengthening the quality of your home and giving a decent return on investment. Of course, some home improvement is purely cosmetic and only marginally increases the value of your home, but there are certain projects that are absolutely worth the investment. 
Roof replacement is something that people tend to put off or try to get away with not doing at all, only thinking of the short-term cost and benefits as something not worth the stress. But roof replacement, while costly, has shown the best return on investment for homeowners in the long run. 
Short-Term Benefits
While a homeowner is still in the home they update, they reap the benefits. With a roof replacement, homeowners tend to see less energy usage if there were any insulation problems with the old roof. This means less money spent on energy bills and better HVAC performance.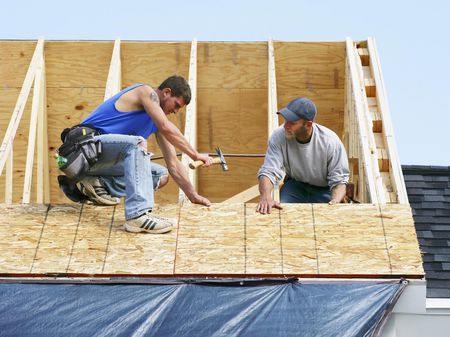 Image via The Spruce
A new roof also protects against leaks and water damage. A leaking roof can create damage on walls and flooring in a home if left unaltered. Repairs to remedy the repercussions of a leaking roof can cost a homeowner as much as $20,000. A new roof gives a peace of mind before the roof becomes an issue and prevents costly repairs.
Return on Investment
But of course, there is more than just the short-term investment for this project. What happens when you decide to sell?
Roofing is reportedly an enticing aspect for home buyers including details like quality, style, and how recently the roof has been updated. According to the Remodeling Impact Report, 32% of real estate agents said a new roof helped them close the deal on a recent sell. A new roof can make a difference in how long your home is listed on the market. This isn't news to most homeowners. Research from HomeAdvisor shows that homeowners get quotes from roofers more often in the 6-months before the sale of their home more often than any other time.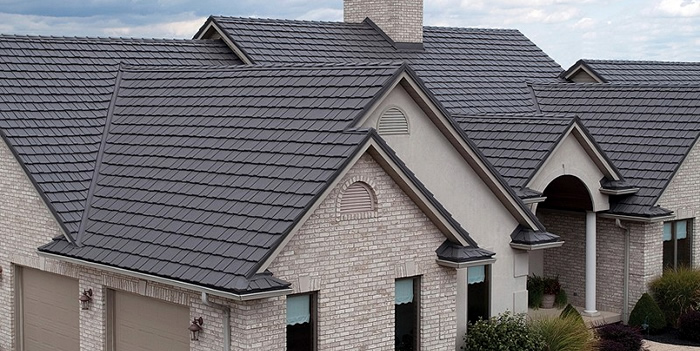 Image via Appleby Systems
With all this in mind, you may be wondering about the numbers. According to the Remodeling Impact Report, replacing a roof costs an average of $7,500, but the boost in value that comes with the new roof averages at about $8,150. That's a 109% of the original investment. 
If you're planning on moving soon, updating an old home, or simple looking to invest more in your home for the future, replacing your roof can make all the difference in your finances. Talk with our team to see how we can help you replace your roof and start reaping the benefits. 
[/av_textblock]
[av_hr class='default' height='50' shadow='no-shadow' position='center' custom_border='av-border-thin' custom_width='50px' custom_border_color=" custom_margin_top='30px' custom_margin_bottom='30px' icon_select='yes' custom_icon_color=" icon='ue808′ font='entypo-fontello' av_uid='av-11nx4s' admin_preview_bg="]
[av_contact email='[email protected]' title='Need help with your roof, gutters, or siding? Let's chat.' button='Submit' on_send=" sent='Your message has been sent!' link='manually,http://' subject='Blog inquiry' autorespond=" captcha=" form_align=" color=" av_uid='av-jm2ru4b9′ admin_preview_bg="]
[av_contact_field label='First Name' type='text' options=" check='is_empty' width='element_half' av_uid='av-xv8lw' multi_select=" av_contact_preselect="][/av_contact_field]
[av_contact_field label='Last Name' type='text' options=" check='is_empty' width='element_half' av_uid='av-rgwxw' multi_select=" av_contact_preselect="][/av_contact_field]
[av_contact_field label='E-Mail' type='text' check='is_email' options=" multi_select=" av_contact_preselect=" width=" av_uid='av-ll710′][/av_contact_field]
[av_contact_field label='Subject' type='text' check='is_empty' options=" multi_select=" av_contact_preselect=" width=" av_uid='av-duo0s'][/av_contact_field]
[av_contact_field label='Message' type='textarea' check='is_empty' options=" multi_select=" av_contact_preselect=" width=" av_uid='av-a957o'][/av_contact_field]
[/av_contact]
[av_blog blog_type='posts' categories='37,41,14,15,32,50,53,1,45′ link='category' blog_style='blog-grid' columns='5′ contents='excerpt_read_more' content_length='content' preview_mode='auto' image_size='portfolio' items='5′ offset='0′ paginate='yes' conditional=" av_uid='av-jm9w7ixr']
[/av_one_full]