A guide to all types and styles of vinyl siding.
The siding of your house is a defining characteristic. It is one of the first things people see from the curb, and it is the only aspect of your outward home appearance that covers the largest portion of your home. What does your siding say about you? Most likely, you currently have vinyl siding on your home. It's one of the most popular types of siding throughout the United States, and there's no question why.
Vinyl siding is versatile, customizable, durable, and easy to care for. From color to overall setup, your vinyl siding can create a unique look for any home. If you're in the market to update your siding, check out some ideas and options below to help you find the perfect siding for your home.
Top Dog Home Pro: Roof & Gutter Specialists (here is why):
Here at Top Dog Home Pro, we have come to realize during our time in the exterior remodeling industry that too many companies try to do too many things. In the past, we have offered windows, siding, and door services in addition to our staple – Roofing & Gutters. However, in 2020 during the Covid-19 Pandemic, we shifted our focus to offering the best roofing and gutters services in order to specialize. The forced pivot allowed us to truly provide the utmost service when it came to new roofs, gutters, and gutter guards without stretching ourselves too thin in other areas. So if you happen to have a question regarding siding or windows, we have articles in our education center to help, but for the foreseeable future, our exterior services will be focused on just new gutters and roofs!
Board and Batten (Vertical) Siding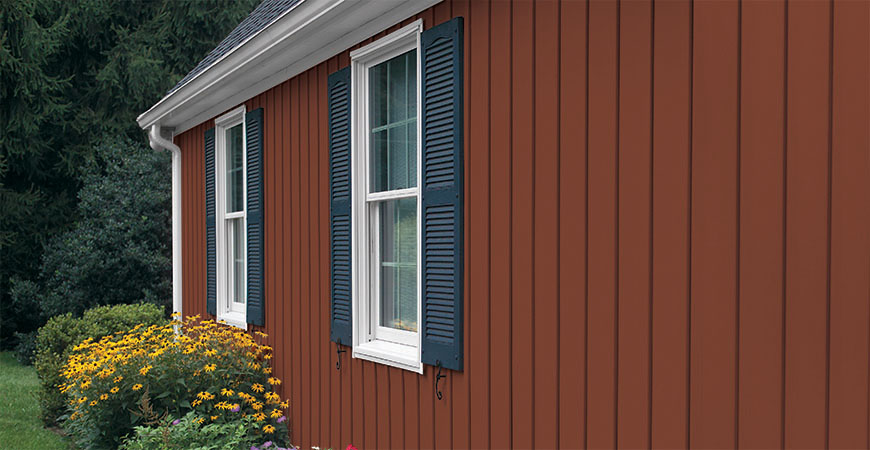 Image via Alside
A less common look in the average suburban neighborhood is vertical siding otherwise known as board and batten. This look involves wider boards as the main siding and a thinner board – the batten – to seal the crack between each board. Vertical siding is great in inclement weather and creates a unique style.
Horizontal Siding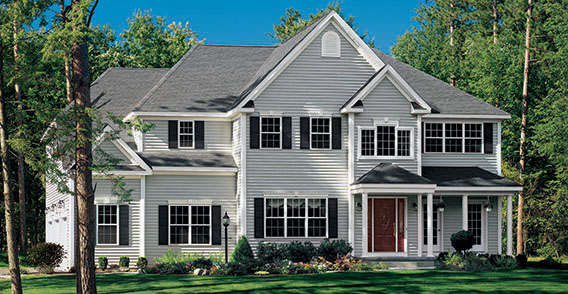 Image via Alside
You guessed it – the classic vinyl siding style. Horizontal siding is sometimes called "traditional lap" because it's been around for centuries. Under horizontal siding, there are a few variations:
Dutch Lap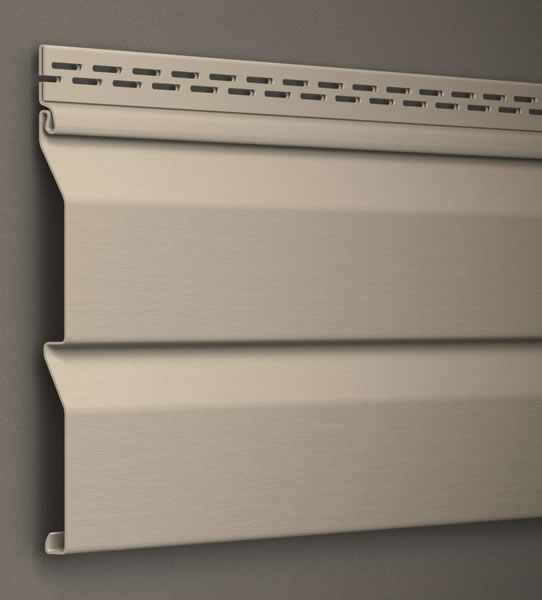 Image via Alside
Made to look like it was hand-carved by a master craftsman, dutch lap is a classic style vinyl.
Beaded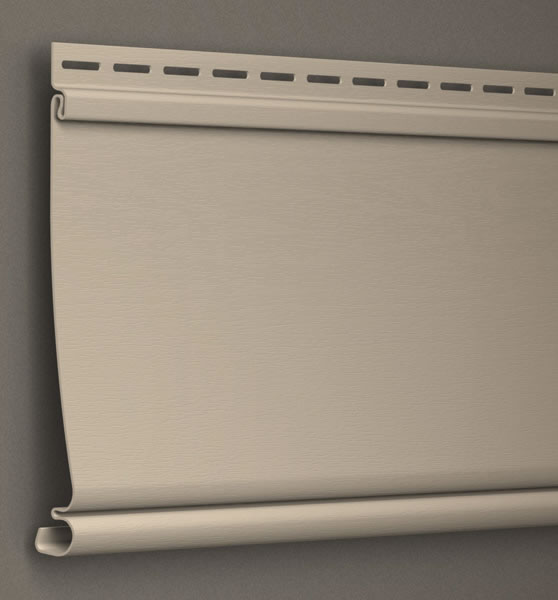 Image via Alside
In beaded siding, the deep "V" groove design creates a distinct shadow line between the face of the panel and the rounded bead.
Clapboard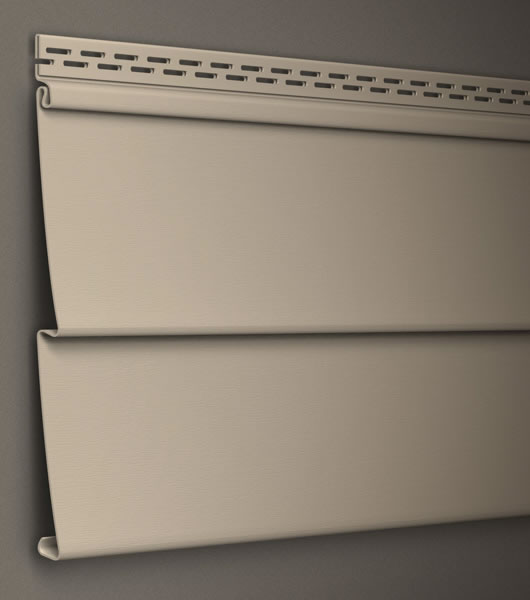 Image via Alside
Simple and easy, flat siding is a more basic style of the horizontal siding.
Energy-Efficient Siding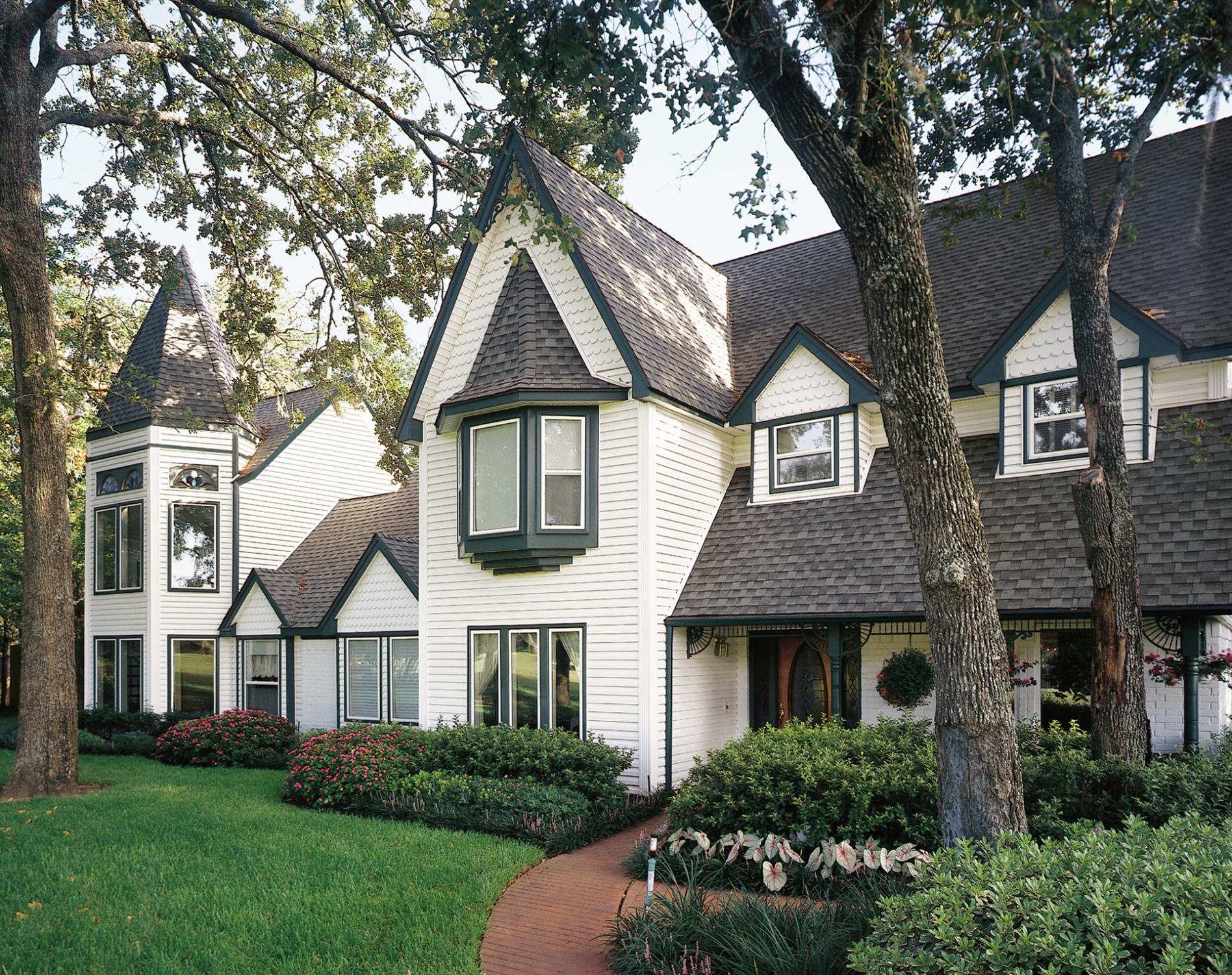 Image via Alside
Interested in upping your energy-saving game? New strides in technology have given us energy-efficient, insulated siding. Don't worry, the energy-efficient options are just as customizable and attractive as other vinyl siding options. With the right siding, you can avoid insulation gaps, minimize outside noise, and reduce your energy costs.
Chat with Our Siding Team
Want more information on vinyl siding? Chat with our team to walk through your siding options.