Tools and technology to take your home from simple to smart.
Do you ever look around and realize we're living in the future? We have smartphones, self-driving cars, and so much more, including the advent of the smart house. Smart house technology has been around for a while (anyone remembers the 1999 Disney movie, Smart House?), and it's becoming increasingly common to have in an everyday household. You can find everything from motion-sensor lights in each room to full-on camera systems and security all available to control in an app on your phone or via a voice assistant that automates your whole smart system. What a world we live in! In this post, we're diving in a bit more about some smart home technology and how you can make the most of it in your home.
Smart Lighting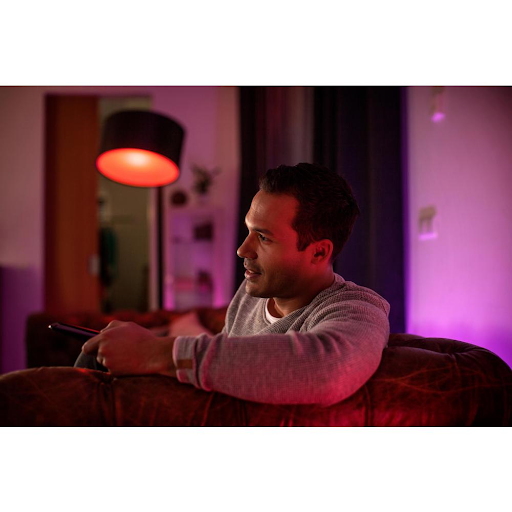 Image via Home Depot
LED colored lights are becoming more popular. At the touch of a button, you can adjust the color and intensity of a room to fit any mood or occasion. What's better? You can schedule on and off times for lights, saving energy and effort. Schedule the lights to come on as you return home from work in the evening and off when you've left for work in the morning. Dim the lights to the perfect setting for some at-home yoga or a nice dinner. The most popular smart lighting on the market is Philips' Hue Collection for smart, wireless, and adjustable lighting for any room in your house.
Smart Security

Image via Home Depot
This is one of the most interesting use cases for smart technology in the home. You can fortify your home's security by installing smart cameras, alarms, locks, and even garage door openers. Setting up cameras to monitor your home is not necessarily groundbreaking, but your ability to check-in and assess each camera throughout the day via your smartphone gives a whole new world of possibilities when it comes to your home's security. You can engage your alarm while away from the home, or disengage it when you know your kids will return home. Smart locks are particularly helpful in securing your home by allowing you to lock your doors remotely and being able to track who comes and goes. You can find most of these products online or at your local Home Depot or Lowes with helpful self-set-up instructions.
Roofs
Smart roofs exist.
This can mean you have solar panels that create energy for your home and the grid. It can also mean you have new asphalt shingles installed that increase the energy efficiency and durability of your home. A roof replacement is something that can also add value to your home.
If you decide to get solar panels, make sure the condition of your current roof is in tip-top shape prior to installing them!
Doorbells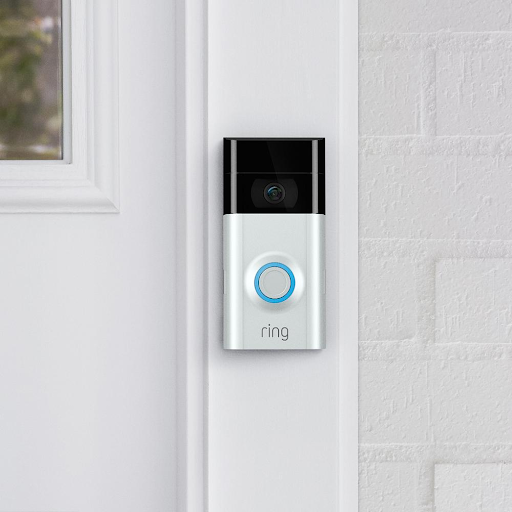 Image via Home Depot
You've probably heard of smart doorbells in the same realm as smart security systems, but they are unique in their own right. Most smart doorbells have cameras, microphones, and speakers that allow you to interact with whoever is on your stoop without having to get up. Triple check that it is, in fact, your pizza delivery person ringing the doorbell and not another trick or treater on Halloween. Make sure your package was delivered to your porch, not someone else's. Speak to solicitors without even opening the door. Smart doorbells make a huge impact when it comes to security, yes, but they do a whole lot more to make your life easier. A popular smart doorbell on the market with all these capabilities is Ring.
Thermostats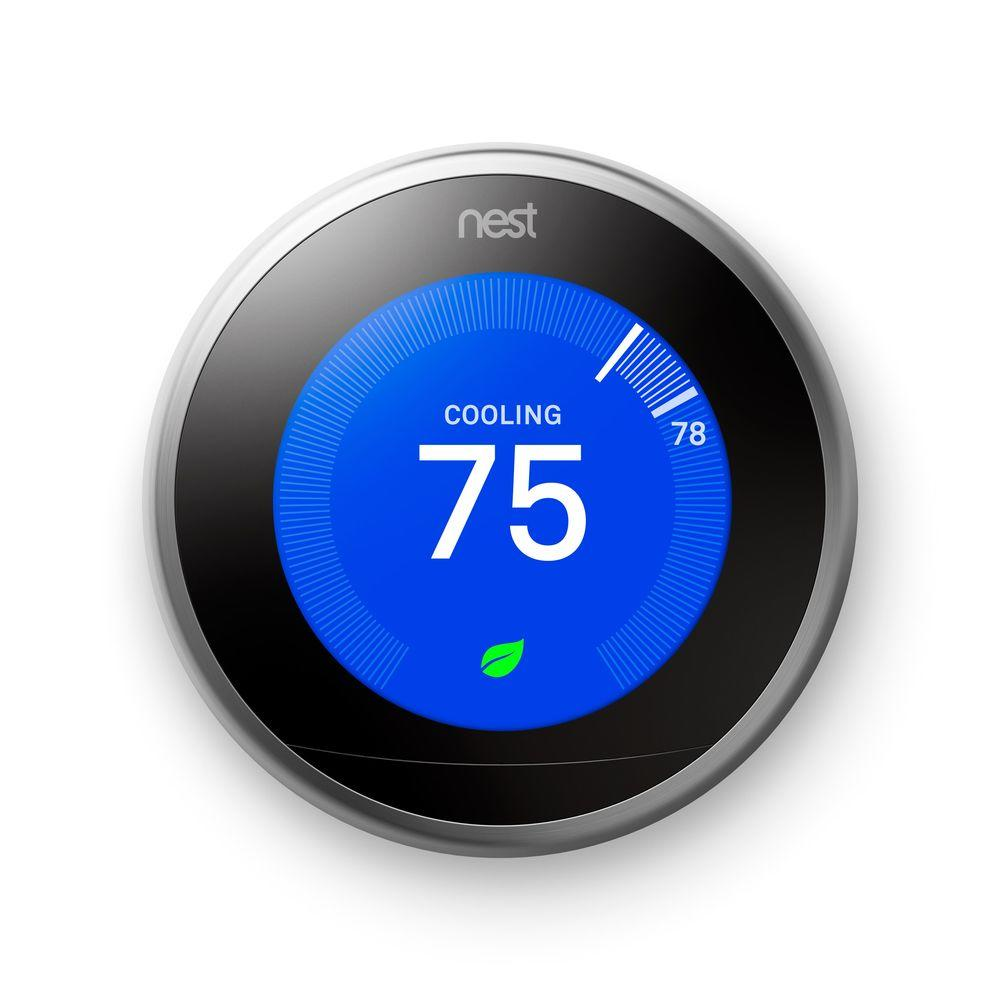 Image via Home Depot
Another great energy and effort saver is a smart thermostat. What started as a remote temperature adjusters, smart thermostats have come a long way and now can predict your preferences based on past adjustments. Do you like the sleep with the temperature a little cooler? Around bedtime, the thermostat will start cooling down to meet your needs. The thermostat can tell when you aren't home and make sure it's not regulating the heat or air conditioning as if you were. And, of course, all this can be monitored and changed at the click of a button. Google's Nest thermostat is one of the most cutting edges and readily available smart thermostats on the market now.
Keep Your Smart Home Running Efficiently
If you invest in a smart thermostat or any smart security technology, you want to be sure your home is as efficient as your new systems. Have a team evaluate your windows and doors to ensure there is no damage or space for air conditioning or heat to seep out of your home. The same goes for your roof and external doors. Make sure your front door sits correctly in the frame so your smart lock engages properly. If your home is up to date, your smart technology will make your house even more optimized and efficient.
Here's to living in the future.