[av_section min_height='custom' min_height_px='500px' padding='default' shadow='no-border-styling' bottom_border='no-border-styling' bottom_border_diagonal_color='#333333′ bottom_border_diagonal_direction=" bottom_border_style=" custom_arrow_bg=" id=" color='main_color' background='bg_color' custom_bg=" background_gradient_color1=" background_gradient_color2=" background_gradient_direction='vertical' src='https://tdhomepro.com/wp-content/uploads/2019/07/mezzofeature2.jpg' attachment='1154′ attachment_size='full' attach='scroll' position='center center' repeat='stretch' video=" video_ratio='16:9′ overlay_enable='aviaTBoverlay_enable' overlay_opacity='0.7′ overlay_color='#565656′ overlay_pattern=" overlay_custom_pattern=" av_element_hidden_in_editor='0′ av_uid='av-jm2pye36′]
[av_heading heading='Save Energy and Keep Cool with Quality Windows' tag='h2′ style='blockquote modern-quote' size='35' subheading_active='subheading_below' subheading_size='25' margin=" margin_sync='true' padding='10' color='custom-color-heading' custom_font='#ffffff' av-medium-font-size-title=" av-small-font-size-title=" av-mini-font-size-title=" av-medium-font-size=" av-small-font-size=" av-mini-font-size=" av_uid='av-jxndwd58′ admin_preview_bg="]
Beat this July heat!
[/av_heading]
[av_textblock size=" font_color='custom' color='#ffffff' av-medium-font-size=" av-small-font-size=" av-mini-font-size=" av_uid='av-jm9w03m5′ admin_preview_bg="]
Written by: Grace Sovine
[/av_textblock]
[/av_section][av_one_full first min_height=" vertical_alignment=" space=" custom_margin=" margin='0px' link=" linktarget=" link_hover=" padding='0px' border=" border_color=" radius='0px' background='bg_color' background_color=" background_gradient_color1=" background_gradient_color2=" background_gradient_direction='vertical' src=" background_position='top left' background_repeat='no-repeat' animation=" mobile_breaking=" mobile_display=" av_uid='av-7sxac']
[av_textblock size=" font_color=" color=" av-medium-font-size=" av-small-font-size=" av-mini-font-size=" av_uid='av-jm2qb7vc' admin_preview_bg="]
It's July in Virginia and that means intense heat and humidity. You're likely cranking the AC to keep the sun from heating up your home throughout the day. But keeping the AC on high can get expensive and waste energy. Windows are an integral part of keeping your home energy efficient, especially when it comes to hot summer months. The right windows can stave off general heat and the sun's rays, keeping your home cool, your energy use minimal, and your expenses low.
Stop Summer Heat with Energy Efficient Windows 
When July heat is rising outdoors, the last thing you want is the hot temperatures creeping indoors. Energy efficient windows are a great tool to keep your indoor climate at optimal levels. Keep heat at bay in the summer and prevent cold air from seeping through during the winter. 
Step one to keeping your home functioning most efficiently in these warm summer months is to learn more about energy efficient windows and what aspects you need to keep in mind before making a purchase. Here are a few things you want to think about:
Durability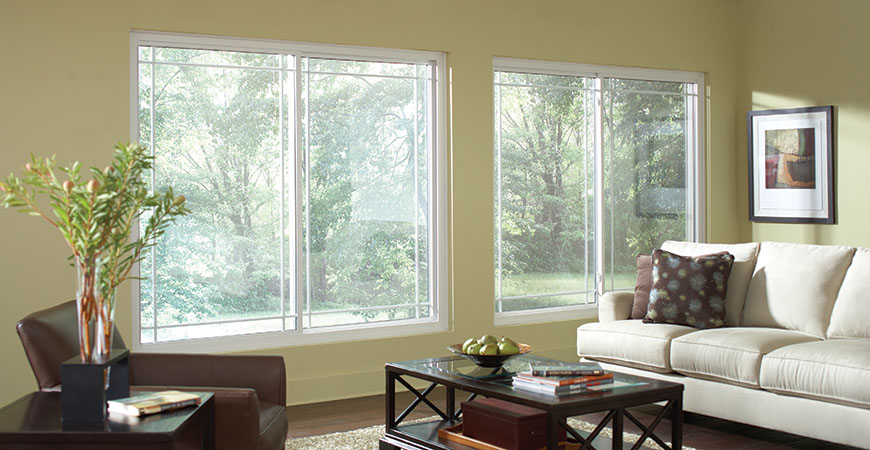 Image via Alside Mezzo
A durable window can make a huge difference in long-term energy efficiency. Look for brands that meet ENERGY STAR requirements and then dig a little deeper to find more information about frames, insulation, and locks. Look into potential warranties that come with windows as well, which is a great way to insure your windows are working for you over the years
Style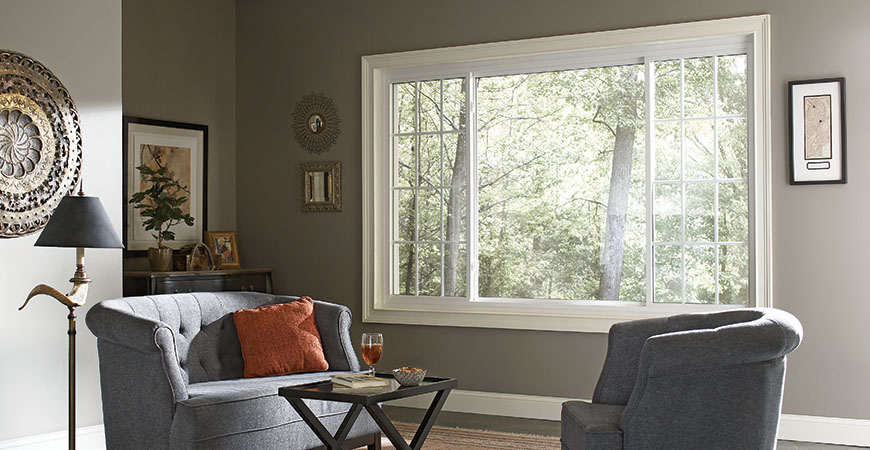 Image via Alside Mezzo
When you're looking to install new windows, you want them to match the style and overall vision for your home. Things to keep in mind while shopping around are grid patterns, interior colors, exterior colors and finishes, and different glass options. There are tons of options out there to suit your needs!
Professional Install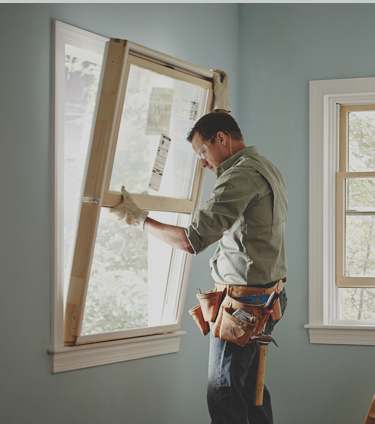 Image via MyCoffeePot.org
This is just as important as the window you choose. The proper install of a window is the make or break aspect of any new window choice for your home. Even if you have the perfect window for your style and energy goals, the window could cause more issues than the previous one if not properly installed. Our team takes time and care during window installs to optimize the window's energy-efficient capabilities. Check out what we have to offer here, and let us help you survive this summer heat.
[/av_textblock]
[av_hr class='default' height='50' shadow='no-shadow' position='center' custom_border='av-border-thin' custom_width='50px' custom_border_color=" custom_margin_top='30px' custom_margin_bottom='30px' icon_select='yes' custom_icon_color=" icon='ue808′ font='entypo-fontello' av_uid='av-11nx4s' admin_preview_bg="]
[av_contact email='[email protected]' title='Need help with your roof, gutters, or siding? Let's chat.' button='Submit' on_send=" sent='Your message has been sent!' link='manually,http://' subject='Blog inquiry' autorespond=" captcha=" form_align=" color=" av_uid='av-jm2ru4b9′ admin_preview_bg="]
[av_contact_field label='First Name' type='text' options=" check='is_empty' width='element_half' av_uid='av-xv8lw' multi_select=" av_contact_preselect="][/av_contact_field]
[av_contact_field label='Last Name' type='text' options=" check='is_empty' width='element_half' av_uid='av-rgwxw' multi_select=" av_contact_preselect="][/av_contact_field]
[av_contact_field label='E-Mail' type='text' check='is_email' options=" multi_select=" av_contact_preselect=" width=" av_uid='av-ll710′][/av_contact_field]
[av_contact_field label='Subject' type='text' check='is_empty' options=" multi_select=" av_contact_preselect=" width=" av_uid='av-duo0s'][/av_contact_field]
[av_contact_field label='Message' type='textarea' check='is_empty' options=" multi_select=" av_contact_preselect=" width=" av_uid='av-a957o'][/av_contact_field]
[/av_contact]
[av_blog blog_type='posts' categories='37,41,14,15,32,50,53,1,45′ link='category' blog_style='blog-grid' columns='5′ contents='excerpt_read_more' content_length='content' preview_mode='auto' image_size='portfolio' items='5′ offset='0′ paginate='yes' conditional=" av_uid='av-jm9w7ixr']
[/av_one_full]