Do you have a need for storm damage repairs in NOVA (Northern Virginia) for your roof or home?
Homeowners will tell you…nothing strikes fear in the heart when you notice that your house (or building if you own a business – works both ways!) is in need of repair, and a step above that is knowing there is a problem without knowing where. Real Problem in residential communities!
Roof and gutter repairs or even replacement from storm damage in NOVA is something that happens more than you think. Northern Virginia has really severe storms in the summer.
Not all good things come from above, especially if it's water…inside your house. If that's the case, you got water damage and it's a safe bet you'll need professional assistance.
We all got roofs, but most have no clue how to check for signs of storm damage let alone how to reach out to the project manager/roofing contractor to fix such problems with proper quality control. If that's you, you're in luck, because today we will discuss storm damage repairs in Northern VA.
Storm Damage Repairs: Why does it matter to your Roofing system?
Damage to your house in this case will be shown through your roof in all intents and purposes, because hey it's what rain and hail hit first.
While a home's roofing system makes look different from the next one, keep in mind that roofs are strained after prolonged impact from the elements, and can lose their efficient properties on maintaining your home's structural integrity. It's only a matter of timing before bad turns to worse!
For example, excessive hail damages shingles, and thus exposes your roof to excess moisture causing mold growth (sounds like a lot more money to us instead of calling insurance).
You need to inspect and address the damage that is done on a regular basis to ensure everything is in good condition, however, granted you have proper expertise and confidence (you probably don't -> save you time!) in understanding your roofing system.
List of storm damage repairs in NOVA: Free roof inspection checklist:
Flashing Damage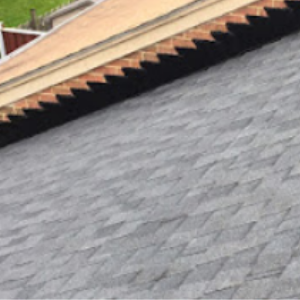 Flashing helps waterproof different areas of the room by serving as a thin, metal connector piece to multiple parts of your roof, reducing the risk of mold, rotting material, and other bad news. Hail, wind, and accumulated debris on your roof can compromise its waterproof quality and may need a replacement!
Check inside the house for leaks/excess moisture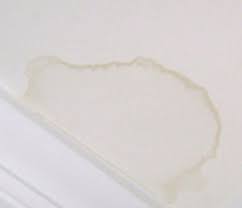 Go to the upper levels of your house such as the top floor and attic and see if there are any water marks/stains and discoloration due to excess moisture/leaks. If you see any signs, you got 'em, repair as soon as possible!
Check your shingles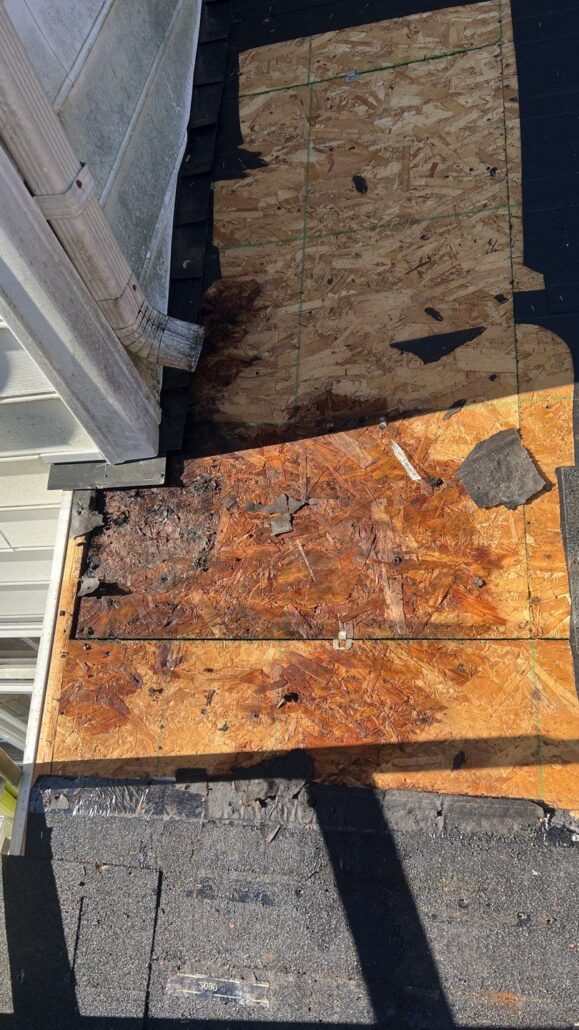 When it comes to your shingles, wind and hail damage are real monsters and can inflict considerable harm. Wind and hail, and their strength sometimes in VA during the fall can blow debris or simply loosen them through impact by hitting vulnerable spots such as underneath them or around the edges.
Look for Hail Damage!
After a hail storm, you will want to make sure you assess any hail damage to not just your siding, but also your roof! Believe it or not, hail damage can impact asphalt shingles!
Check for Gutter granules in Gutters/downspouts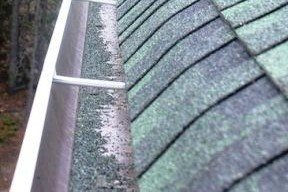 This is a quick way to determine if there is wear and tear on your roof due to storm-related damage. If you see gutter granules buildup in both these locations, you know you have a problem!
How much will a roof repair cost?
Cost is very relative to many factors such as labor, location, supply, and demand. Therefore, extra thought is recommended due to variability in pricing. Many companies offer the option for a free estimate/quote to their clients.
The best recommendation is to contact a local project manager/roofing contractor from a list of trusted companies who offer accurate estimates on the services provided to restore, rebuild, and fix the damages to your roof
Note: Don't forget your Insurance claim!
If you are insured, you won't want to miss out on this! The extent of your insurance claim from your insurance company based on covered damage can save you thousands of dollars on your final repair bill. Check changes in your policy, and important notifications from your insurance company coming from your area.
How to hire a roofing contractor?
Homeowners in residential areas, like you and me, expect professionalism for the work performed on our houses.
You are looking for responsive companies that take the time to learn about your situation, provide detailed metrics in designing the right plan of action, and have a track record of having an efficient team/crew to get the job done. Decades of expertise and proper quality management is a plus as they are usually a leader in the industry.
Understanding the process of how companies service storm-related damage is simple and straightforward.
Look for professionalism and track record? satisfied/impressed customers? willingly provide certification, license, and insurance company information? Quality of work performed?
Pre-evaluation services: Is free estimate offered typically accurate estimates based on the local marketplace in NOVA?
What's the Verdict?
Storm damage repairs seem as complex in nature as they should be because it is a sign to digest. However, there is an easier way to go about it! When you understand its importance, do your due diligence to check your roof for tell-tale signs, and do your homework on hiring the right roofing contractor, you put yourself in the best possible position to win for the long run!
Take these tips, store them in your mind, so when the next time storm-related damage rears its head on your home, you know how to resolve the issue!