Are you someone looking for a roofing company in Fairfax Station, VA?
When it comes down to it finding the best roofing company in your area can be a tedious task if you don't know what you are looking for.
Like a needle in a haystack (only the haystack is an assortment of roofing companies), sometimes pinpointing the perfect roofing contractor for your home means more of your valuable time. That is why we decided to list the best roofing companies in Fairfax Station quickly!
The Top 4 Roofing Companies in Fairfax Station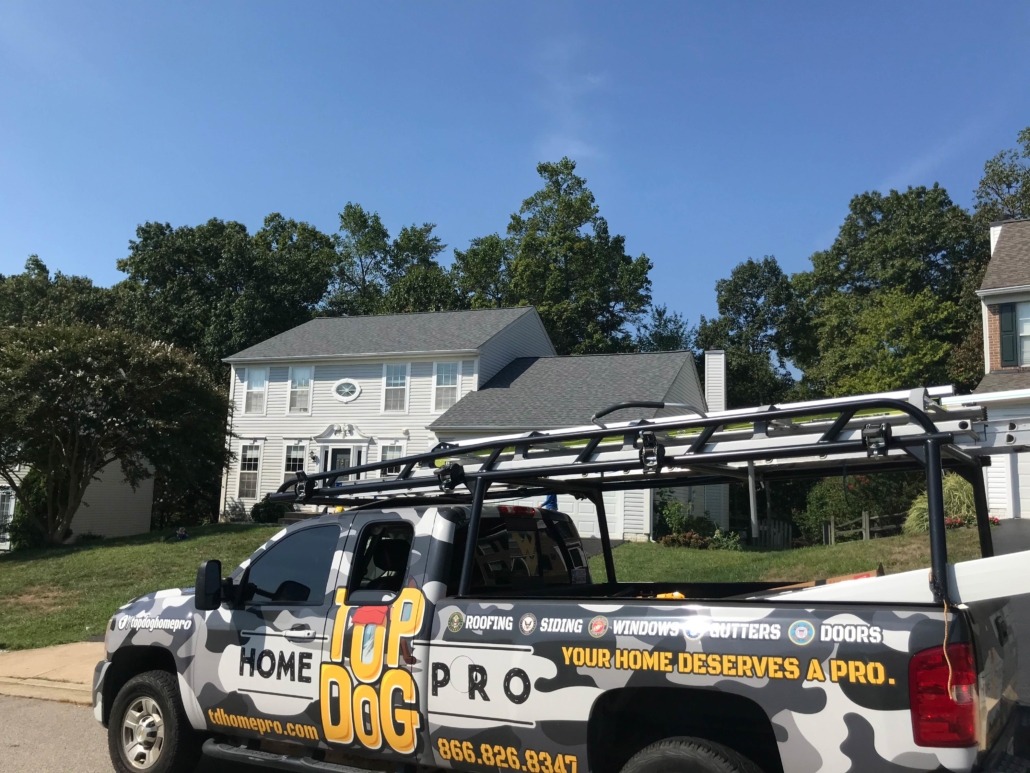 We are not naive; there are other roofing specialists besides the team here at Top Dog Home Pro. While we proudly serve Fairfax Station and the surrounding area for all roofing and gutter needs, we will never shy away from the competition.
Some people like small businesses from their areas, while others like to work with larger name companies. Below is who we think is the best in the area for replacing your roof based on reviews, rankings, longevity, and some insider insight!
Related Content:
1. Pond Roofing & Exteriors
When it comes to being the number one roofing company in Fairfax Station, our vote goes to Pond Roofing & Exteriors. Bob Pond founded the company in 1964, and they have longevity on their side. Since 2001, Bob's daughter, Betsy, has run the company, and they offer all exterior services, including siding, windows, and more. With numerous credentials and recognitions, you can't go wrong with a locally owned and operated business like Pond!
2. NuHome
With 181 five-star reviews, NuHome, out of Fairfax, Virginia, has a solid reputation. They can be a trustworthy pick for replacing your roof, and with an extensive production team, you can't go wrong. While you might not get the small business feel if you work with NuHome, they offer 16 years of residential roofing services.
3. Mark Meredith, LLC
Located in Burke, VA (not too far from Fairfax Station), Mark Meredith, LLC is a do it all remodeling and construction company. Offering every service from home remodeling inside your home to replacing that roof of yours, the team at Meredith can help. Their motto is literally, "We do everything." An upside to a company that does a little bit of everything is just that; the downside is that you may want to consider a roof specialist for a serious project like your new roof!
4. KCSI
KCSI Construction was established in 2000 by John Knowlan and Mike MacCabe and offers roofing, siding, and window services. KCSI is locally owned and operated out of Fairfax and has credentials that include being a CERTAINTEED SHINGLEMASTER™ (SM) and a GAF-CERTIFIED contractor. Quality is their top attribute if you have your roof replaced by KCSI! They also have 37 five-star reviews.
How to Find a Roofing Company "Near Me" Fast:
Now you know what we believe to be the best roofing companies in Fairfax Station. Now we will explain the way to conduct your own search. The quick way to find a roofer near you is to:
Ask friends, family, and neighbors.
Search online for a roofing company near you (avoid the paid advertisements).
Ask people on social media who they would use!
When you see the search results for a roofing company on Google, what you will see is the following: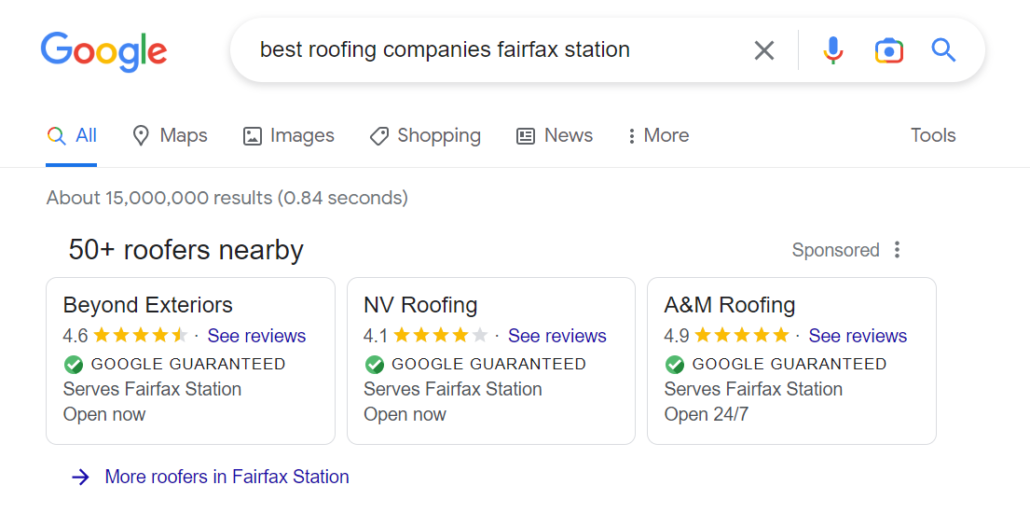 In this image you will see three Google Verified roofers (but paid for, hence the sponsored notation) to choose from. This doesn't mean they are bad companies, just that those spots are sponsored.
After this, you will typically find more paid sponsorships and where most people normally select their contractors – the Google Map section. Below, you will see the following roofing companies in Fairfax Station, VA: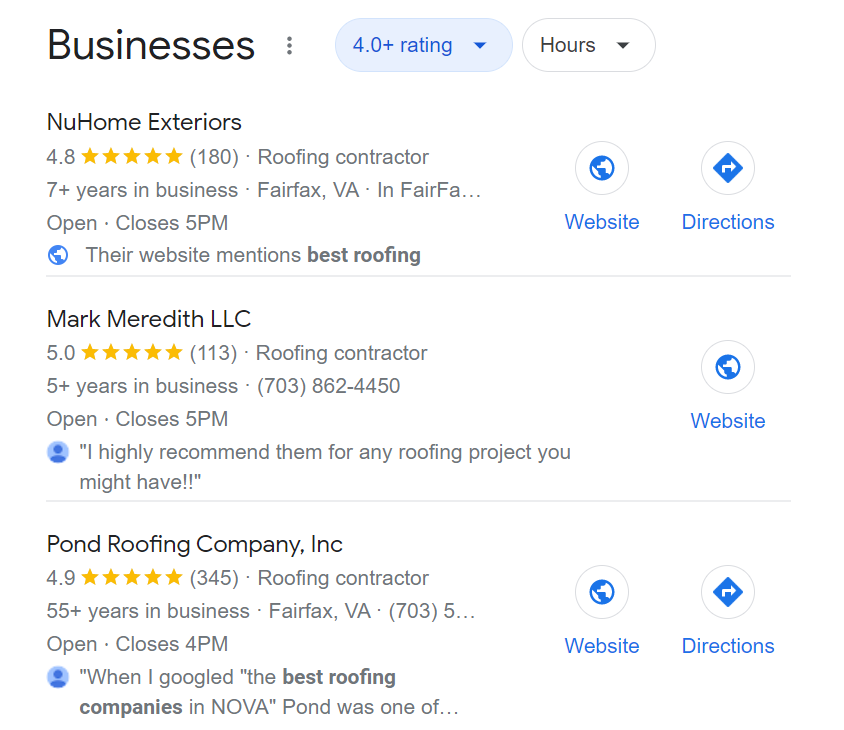 ☑️ Links to other great ROOFING resources:
The Verdict –
At the end of the day, whatever roofing company you decide to use for your new roof, just be sure they always do the following:
Select a contractor who offers transparency throughout the entire process
Isn't a super pushy company that only wants the sale
Keeps you updated the whole time and meets timelines
When you can check the box for all three above, you know you have made the right choice. At least, that is how we see it!