Roofing wind warranties are not the simplest thing to understand sometimes.
Vague language, confusing terms, and wording contingent on other components can make understanding your new roof's wind speed coverage a bit challenging. That is why we take pride in detailing all the need-to-know roofing information for the everyday homeowner!
Below you will find information regarding:
How wind speed coverage works for asphalt shingles
What wind warranties are
Wind warranty wording explained
The top shingle manufacturer's warranty coverage
Let's take a deep dive, starting with the basics behind roof warranties, in particular – wind speed warranties!
First, what is a wind warranty?
Wind warranties are simply the coverage for your roof system as it pertains to protection from strong gusts of winds. Essentially, your roof's shingles are protected from wind up to a certain speed.
Many shingle manufacturers will cover your roof system if it has issues due to wind so long as the wind speed is not higher than what the warranty covers. Other components, like the installation of your roof, can also determine coverage.
For example, CertainTeed states in their warranty brochure regarding wind warranties:
Will resist blow-off damage due to wind velocities, including gusts, up to the maximum wind velocity per the Wind Warranty MPH specified in Table 1 during the first fifteen (15) years of the warranty for Lifetime products.
In the case of their architectural shingles, the wind speed coverage is 110 MPH. CertainTeed also offers an extended warranty for up to 130 MPH win specific components are installed.
This might still leave you with some questions about the difference between contractor warranties and wind warranties, so below we have answers to the most common questions.
---
FAQ Roofing Wind Warranties: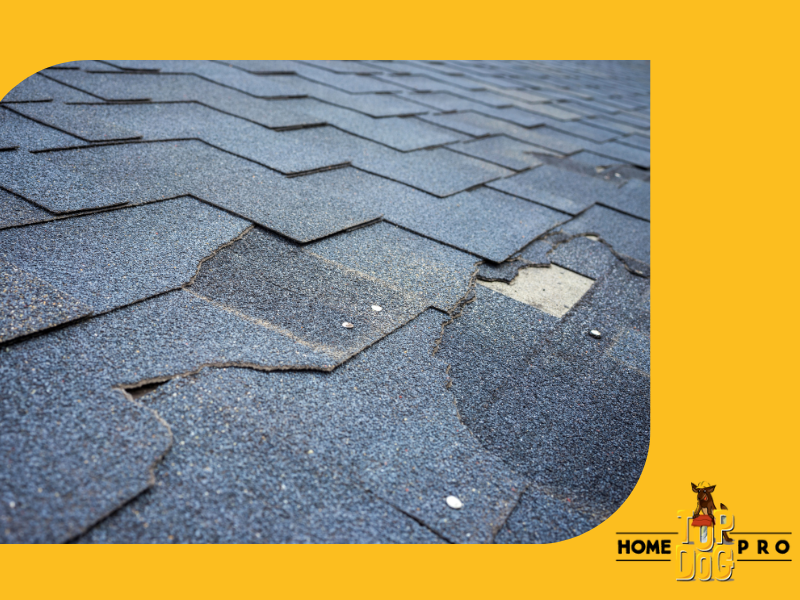 What is a typical warranty on a roof?
Most warranties for a roof consist of a manufacturer's warranty, a workmanship warranty/labor warranty, and several other components that guarantee a functional roof for a specific amount of time.
Often, manufacturers will guarantee shingles for several years, depending on the manufacturer, and then a prorated amount after the initial timeline to account for natural wear and tear.
Algae resistance and wind coverage are typically two of the main components of a standard manufacturer's warranty. A typical manufacturer's roof warranty will include:
Protection and manufacturer's guarantee (lifetime, specific terms, etc)
Wind speed coverage
Algae resistance (typically set terms)
Proration details for natural shingle life expectancy
Obviously, details are always in the fine print for the shingle manufacturer, but this is why it is imperative always to use a certified shingle installer. For example, Top Dog Home Pro is a CertainTeed Master Shingle Installer.
Does a shingle warranty cover wind damage?
With most shingle warranties, there is a wind speed rating that is included. Oftentimes, architectural shingles are rated higher for wind speed coverage vs. their three-tab counterparts.
If wind speeds are under the wind rating and you experience shingle damage, the shingles are covered by the manufacturer. Workmanship warranties and labor warranty is part of the total roofing warranty and so be sure to have your roofing contractor explain their warranty to you clearly.
What is wind speed coverage?
Wind speed coverage or rating is simply what a roofing manufacturer will warranty shingles for when it is exposed to wind gusts. We will use an example to explain:
Let's say your shingles are certified to withstand 110 mph wind speeds and were installed correctly by a shingle company
If a storm were to hit and cause storm damage due to wind, as long as the highest wind was not 110 mph you are guaranteed to have your shingles replaced.
If the wind is over 110 mph, then that is not covered because wind speeds of that magnitude can't be accounted for (don't worry, we go over how some shingle manufacturing companies all for speeds up to 130 mph!)
The upside is that winds that are 111 and higher are rare, and also a category 3 hurricane speed.
Wind warranty coverage for the following major asphalt shingles:
Below we list the warranty coverage for architectural asphalt shingles for each of the top three shingle manufacturers. Nearly 8 in 10 roofs we install use architectural shingles over traditional, flat three-tab shingles, which are not as strong.
➡️You can learn more about the difference between architectural shingles vs. three-tab shingles here.
CertainTeed Shingles Wind Warranty: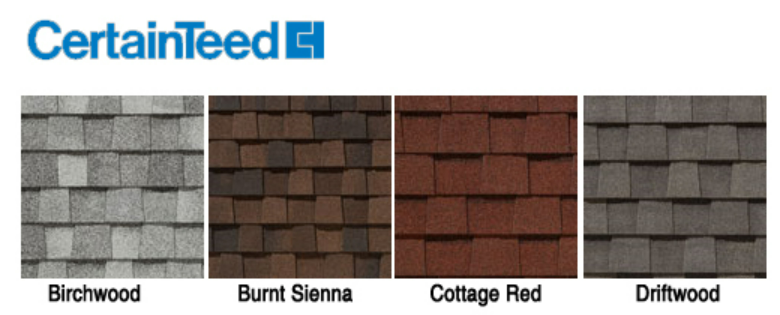 One of the reasons we only install CertainTeed Shingles here at Top Dog Home pro is their warranty coverage. Below are some highlights of their warranty coverage for new roof systems and their wind speed coverage:
SureStart: The most substantial non-prorated protection you can get in the vital early years of your new roof. All of CertainTeed's shingle products are covered by SureStart protection. Under this warranty feature, CertainTeed, at no charge, will pay to repair or replace, at its option, any shingles CertainTeed determines are defective during the SureStart period (1o years).
Wind Speed Coverage: 110 MPH. CertainTeed also offers a wind warranty upgrade to 130 miles per hour during the first 15 years of coverage. Wind can cause you to lose shingles. These products are warranted to resist blow-off due to wind velocities, including gusts, provided specific conditions are met (see full details here). Conditions like installation and other components are how they can increase the MPH wind speeds 20 mph.
GAF Shingles Wind Warranty: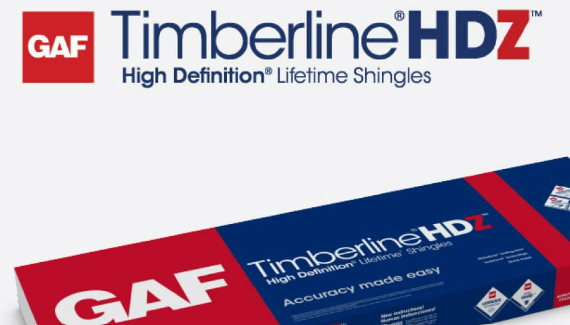 GAF's Timberline shingles offer several warranty options depending on the type of roofing system installed. Below you can find each specific warranty brochure:
Similar to the CertainTeed manufacturers warranty, the wind speed coverage is up to 130 MPH when the installation requirements are met (Requires installation of LayerLock-labeled shingles (4 nails per shingle) + At Least 4 Qualifying Accessory Products* including Starter Strip Shingles (Eaves & Rakes), Ridge Cap Shingles, Roof Deck Protection and choice of Attic Ventilation or Leak Barrier).
For more, see the GAF Shingle Warranty Brochure here.
How does this all compare to a standard roofing warranty?
As you can see, deciphering a roofing manufacturer's material warranty can be a little tricky. That said, asking the right questions can help, and overall, you are covered so long as you hire correctly.
A contractor or workmanship warranty often does not include things like:
Wind damage (higher wind speed coverage needed in hurricane-prone areas)
Leaks from tree branches
Alteration damage
Foot traffic damage
Basically, anything that isn't installed by them or classified as installation errors is not covered with a standard contractor warranty. Put simply, each company that is reputable will offer:
Their labor warranty guarantees their installation of your new roof with specific terms and timelines
The manufacturer's warranty comes with the product of your choice.
We might sound like a broken record, but this is why you must always select a roofing company in your area that knows the warranty inside and out. Sure, you might save money with three-tab shingles, but long term the warranty is not as good as architectural shingles.
Always consider hiring a roofing contractor who has been in business for several years, has great reviews, and is fully knowledgeable about roofing material warranty items!
Note: Wondering about a commercial roof? Commercial roof(s) have a lot of factors that make their warranty process completely different! You can read more about them here!
➡️ Recent Roofing Articles:
The verdict on you your new roof system –
Roofing warranties matter when you get a roofing project done for your home!
Once a roof is installed, the last thing you want to deal with is defective materials, strong wind gusts, and issues regarding your brand-new asphalt shingle roof.
Luckily for you, the roofing industry is highly competitive, and roofing warranties are top-notch for most roofing systems. The most significant point to factor into your new roof search is this:
Installation errors can have a severe impact on your warranty
Always use a roofing contractor that understands the warranties in and out, is certified, licensed, and insured
DO NOT hesitate to ask questions as the homeowner
Be sure to go with the best roofing materials! Architectural shingles only cost a few hundred dollars more in some cases, yet the protection and wind speed rating is significantly higher!
To get started with your new roof, be sure to check out the Top Dog Home Pro design and build a roof system here!
*Note. The information shared in this article is the most updated warranty information as of 2022. Figures, specifics, and other information is subject to change according to the manufacturer, and Top Dog Home Pro offer's its labor warranties you can read about here. Please always check with the manufacturer's warranty for the most updated and specific information!