Every spring we meet with countless homeowners looking for a new roof, a roof repair, or some other exterior remodeling need. From time to time, we will get asked who our top competitors are or if we are unable to do the work at that time, "Who is the best roofing company" we would recommend.
While we consider ourselves one of the very best roofing companies in Stafford, VA, and the surrounding areas, we also are honest with our competitors and the ones that do a great job. As our saying goes, an informed homeowner is a confident homeowner. And we always want to help our homeowners be informed and happy with their new roof.
We have put together a list below of the best roofing companies in Stafford, Virginia based on ratings, reviews, opinions, and knowing the industry!
The Best Roofing Companies in Stafford, VA
Naturally, we did not include ourselves (Top Dog Home Pro) as one of the best roofers in Stafford, but we would like to think we are near the top, without being biased.
Here is a quick list of the best roofers in Stafford:
Fletcher Construction
Stafford Roofing & Siding
Brother's Exterior Group
Proof Roofing & Exteriors Co.
1. Fletcher Construction
Fletcher Construction has nearly 4,000 five-star reviews and is a large roofing company with its office home located in Stafford. They offer roofing services and roof replacements, but also;
Siding
Windows & Doors
Custom decks
Fences
Overall, their reputation speaks for itself and while they are a larger company, they do a great job serving the Stafford and surrounding areas!
2. Stafford Roofing & Siding
According to the Stafford Roofing & Siding website, they are a licensed and insured roofing company that is veteran and family-owned and operated. Founded in 1996 by Jeffrey O'Connell to serve the Stafford and Northern Virginia area, Stafford Roofing & Siding offers:
3. Brother's Exterior Group
Offering more than just roofing, Brother's Exterior Group is on our list as one of the better roofing companies in Stafford because they are well versed in a lot of areas and have been in business for quite some time!
Providing Stafford, VA residents with roofing services for over 19 years of experience, Brother's Exterior Group does a great job according to reviews on Google. They have a solid reputation and while they can do all types of construction jobs, they do specialize in roofing.
4. Proof Roofing & Exteriors Co.
Proof Roofing is a newer roofing company on the list and from all accords, they seem to be doing well even as the newest company on this list. According to their Google listing, they have 11 5-star reviews and they provide the following services:
Roof & Gutter Tune-ups,
Roofing repairs,
Roofing replacement,
Rutter replacement,
Siding repair/replace, &
Window & door replacement
Their Facebook page has a few photos of work but overall, their online presence is not large (which doesn't mean they're a bad or good company).
---
How to select a roofing company: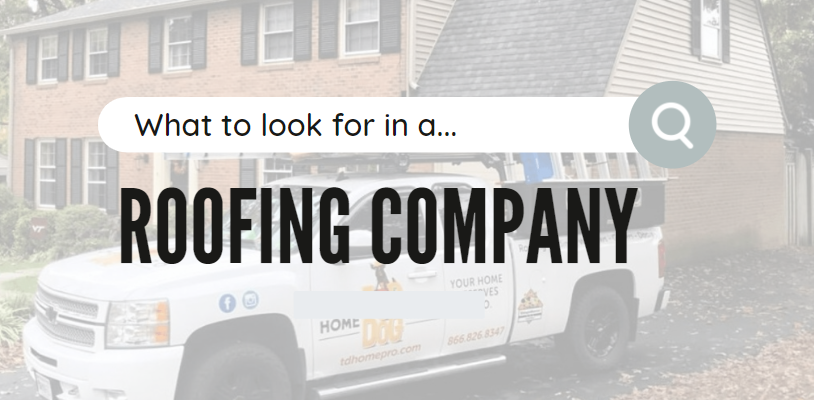 The steps to selecting the very best roofing company for your home's new roof is pretty simple. Just ask yourself these questions and be sure you can confidently say "Yes" to each below and you will have found yourself a great roofer!
Is the roofing company licensed and insured?
Does the roofer have great reviews online?
Are they knowledgeable about your roof and roofing materials?
How much experience do they have replacing asphalt shingle roofs?
Do they make the purchasing and pricing system easy?
Does the roofer answer your phone calls in a timely manner?
---
Related Reads: