Are you looking for a gutter company in Stafford, VA?
Your roof is essential to your home's exterior; without it, you'd be hard-pressed to say you have a home. While the grills are fired up, and people get out about during the dog days of summer, chances are your roof maintenance game can take the back seat.
This might not seem like a huge issue, but it can be a different case for your rain gutters.
When it comes to your gutters, homeowners often overlook the need to inspect and commit to any home project for maintenance and repair; however, you may want to think again. From a professional perspective, negligence and lack of care will hurt your wallet, big time!
Today, we'll discuss the ins and outs of gutters and the gutter services we offer to help you if you happen to live in Stafford, VA or the surrounding areas!
Stafford Gutters: Why do they matter?
Your gutters protect your home from water during heavy storms.
As you may know, gutters are located along the edge of your roof, but they aren't there for just eye candy; instead, they help act as a drainage system for your roof during rain and excess elements. The gutter system designs the gutter to hold runoff water and the downspouts to expel them away from the house. This protects your roof from water damage, excess moisture build-up, and the strength of your siding.
Faulty gutters weaken your home's foundation, causing cracks and threatening its structural integrity. Yikes! No need to fret. Our expertise, guidance, and workmanship will help point you in the right direction!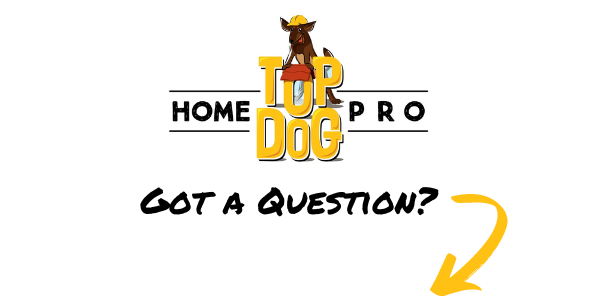 What does gutter installation look like?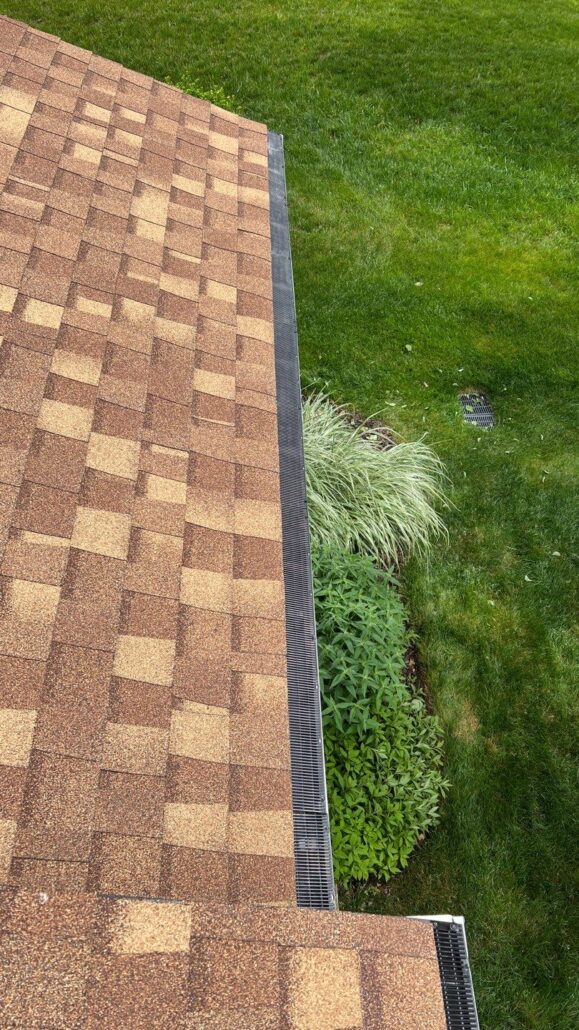 The gutter installation will vary from house to house and the architectural design, type of material, project, and expertise required. Regardless of the exterior remodeling needed to be completed in any given home project, professional assistance is strongly recommended due to the inherent risk that is associated with repairing existing gutters.
There are a few times of gutters:
Seamless – most common, usually made of aluminum
Sectional – vinyl, is uncommon to find, and offer the least durability.
See more common gutter types here.
Gutters are classified in seams, sectional pieces helped together by a bolt or connecting end piece, often standard in vinyl gutters.
Seamless, common in metal varieties, require a roofing contractor to measure, cut and assemble onsite. The gutters are wrapped around the roof's edge and vertices, correctly positioned to catch the excess water from the roof adequately.
Note: While DIY projects are tempting, servicing your existing gutters to install new gutters may not be the wisest choice as gutter repair takes expert focus and attention to detail. Very important!
Gutter Replacement: When to know?
Gutter replacement is a tricky thing to know for the average person, and since it's usually out of mind, out of sight, it may be a bit challenging to find out yourself. Pick up the phone and give us a call, and we'll be more than happy to give you a free estimate at a reasonable price to inspect, diagnose, and replace if needed. Better to know than to be in the dark!
For reference, here are the signs to watch out for that could indicate your gutters need to be replaced:
Gutters are appearing to sag and detach from your home's roof
Damaged landscaping; leaks and prevalence of mildew in and around the gutter foundation
Peeling paint and cracks in gutters and downspouts
Rotted fascia and soffit boards where the gutter is attached
Our customers are well aware of these signs, and it is advisable if everyone is aware of them coming from their gutters. If you see any of them, take action immediately!
Stafford gutter cleaning: Clean 'em gutters!
Gutter cleaning is an excellent service that will help rid your gutters of debris of any kind, making sure reliable so you don't have to from time to time.
A quality cleaning consists of hoisting yourself on extension ladders, wearing gloves, manually removing debris, and using water to flush out your gutters and downspouts to clear any blockages. For more advanced blockages, snake brushes, or a drain auger for help!
As mentioned above, an inherent safety risk could result in bodily harm and/or death from falling. Our team cautions that step as it's a risk that is not too familiar from a customer perspective. Our core values are all about us taking on the risk for you to deliver high-quality service. Leave it to us to handle!
Gutter Guards
>> The Best Gutter Guards Ranked Here!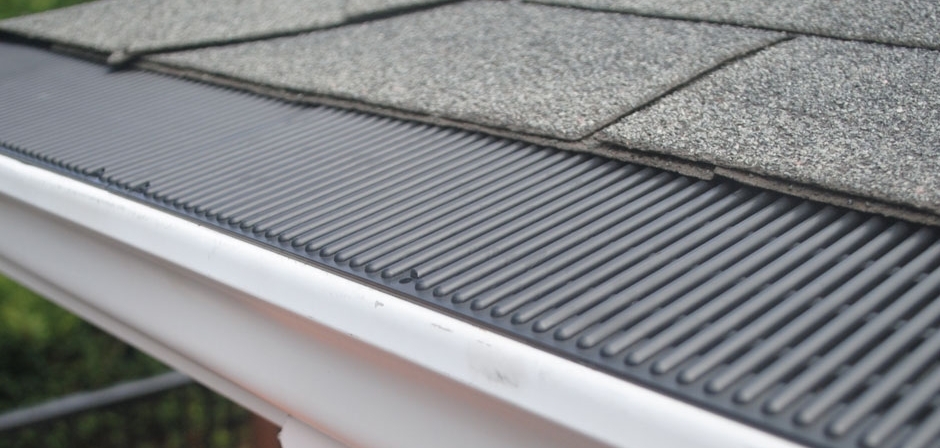 Gutter guards work wonders because they help reduce the accumulation of debris in your gutters. We install them over the top of your gutters to help make your job much easier down the road from a maintenance perspective.
It is a brilliant idea to install gutter guards on your rain gutters. We have several articles about the topic here to check out, including our top pick for gutter guards! That said, gutter guards typically offset annual cleaning in three to five years!
What's the Verdict: Stafford Gutter Company
We wholeheartedly believe in the core values of honesty, quality, and excellent work we offer our customers in local Stafford, VA. While gutters may be a monster to tackle, trust me, you don't have to do it alone.
A great company with great prices and a willingness to deliver results is a company for you, and we are that company!
That's how we saw it, and see it still! Feel free to schedule a call with us, and we would be more than happy to give a free consultation and estimate to serve your needs best.