What is residential roofing?
A residential roof is one of the most accessible parts to identify, easy to see from a distance, and if you asked anyone on the street they'd know what it is as well. However, the real question comes into play when we get into the nitty-gritty of things. See, residential roofing systems look simple but comprise complex components on the inside. Chances are you're not an expert.
If you realized that and ended up here, you made a great choice. Today we will discuss what residential roofing is and what you need to know about it!
Note: Here's a definition to get you thinking:
Residential roofing – An all-encompassing term for roofing services and structures designed for homes. Pretty simple, right?
What are the three main types of residential roofing?
Shingle (Asphalt shingles – Most common residential roofing material):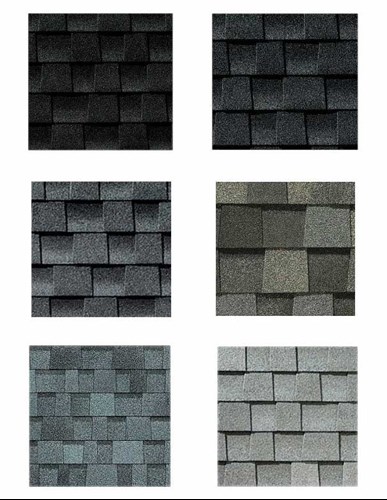 Asphalt shingles, believe it or not, are the most common roofing material on the marketplace due to the fact that they are easy to install, have a fire-resistant coating, are generally durable, and are a cheaper option.
Many homeowners go with asphalt shingles because they last a long time, 15-20 years, and come in different colors and styles for curb appeal.
While asphalt shingles are the most common variety, wood shakes, cedar shingles, solar panels, architectural shingles, etc., are all used, tired, and accurate shingle roofing material that has suited roofing types of all kind.
>> 7+ Roofing Facts You Most Likely Didn't Know!
Tile Roofing Systems: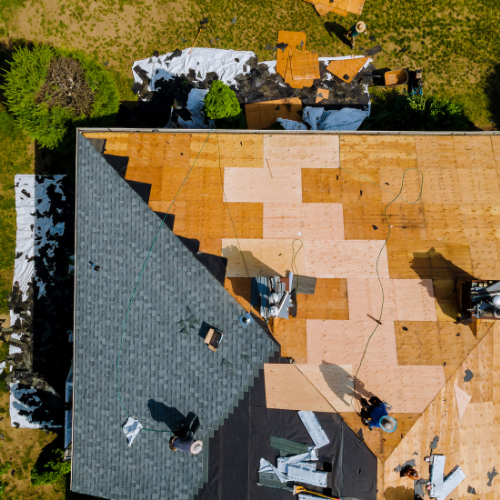 Tile roofing material is well renowned for being incredibly durable and can withstand harsh weather conditions once properly installed. They are environmentally friendly due to their energy efficiency by gradually lowering your home's energy costs, have fire resistance like asphalt shingles, and give off a beautiful natural appearance for curb appeal.
Such examples include concrete tiles, slate tiles, ceramic roof tiles, etc. They require professional roofing expertise to install, so hiring a roofing contractor/roofing company is a best practice.
Metal Roofing:
Metal roofing systems are fire resistant, durable from their traditionally aluminum, tin, steel, and zinc make-up, and especially if you live in severe weather-prone areas, are great for preventing storm damage. They also could potentially lower your homeowner's insurance.
Like tiles, metal roofing requires professional expertise.
What is the difference between residential roofing and commercial roofing?
1. Design
Commercial properties such as shopping centers are much bigger in terms of square footage due to it having to accommodate larger amounts of people as opposed to residential homes. Therefore, commercial roofs are designed for size let alone extra weight, while residential roofing systems generally have a generally pitched design with a higher and steeper slope.
2. Roofing Materials
Commercial roofing and residential roofing both must have a roofing material that is durable and long lasting, and both utilize varieties such as metal, asphalt shingles, solar shingles, wood, etc. What makes commercial roofing trickier is that there is nuanced attention to A/C and ventilation components that decide on the appropriate roofing material.
>> Learn about roofing materials here in this article!
3. Maintenence
Residential roofing systems, lacking size and depth as opposed to their commercial counterparts, are easier to maintain in all areas of the structure let alone clean. More square footage equates to a more significant responsibility!
Need Residential Roof Repair Services? – Call your local roofing contractor/Roofing company!
Residential roofs need tome TLC, and as mentioned above, chances are you have no expertise in solving for common roof problems. Whether it be for gutter cleaning, roof installation, or simply inspecting your roofing system, it is always advisable to contact your local roofing contractor/roofing company like US to give you a hand! Get in contact with us for a free estimate.
Going local, putting the numbers in your favor, and analyzing offered services, will net you the best results moving forward!
Frequently Asked Questions:
What is the difference between residential roofing and commercial roofing?
Residential roofing is specifically done for homeowners and with the homeowner, a home builder, or homeowner's insurance companies. Commercial roofing is for commercial properties that have a commercial roofing system. Most residential roofs are asphalt shingles with Gable A-frame or Hip roofs.
What is the most common residential roof?
The most common residential roofing material is an asphalt shingle roof, followed by metal or cedar shake wood roofs! Asphalt shingle roofs are the most affordable and are very hardy/durable!
How much does residential roofing cost?
Residential roofing systems can vary in price depending on the number of square feet being replaced. Roofs are measured in squares and one square is equal to 100 square feet. A typical single-family home can require anywhere from 10-20 square feet! This can mean that the costs can vary for a new residential roof from $5,000 to $10,000 plus. The type of roofing material also matters!
What's the verdict for residential roofing?
Residential roofing is a fairly simple term, yet it has a complexity that needs to be understood. Design, maintenance, and roofing material set it apart from the commercial roofing counterparts we are all aware of in our communities. In the homes we live and grow up in, there is truly more than meets the eye, and keeping yourself in the know, allows you to be better equipped with the knowledge to care for your home.
If you have any questions, concerns, or comments, feel free to reach out to us and we will be more than welcome to assist and/or provide valuable insight from an industry expert perspective.