[av_section min_height='custom' min_height_px='500px' padding='default' shadow='no-border-styling' bottom_border='no-border-styling' bottom_border_diagonal_color='#333333′ bottom_border_diagonal_direction=" bottom_border_style=" custom_arrow_bg=" id=" color='main_color' background='bg_color' custom_bg=" background_gradient_color1=" background_gradient_color2=" background_gradient_direction='vertical' src='https://tdhomepro.com/wp-content/uploads/2019/01/winterhome-300×225.png' attachment='988′ attachment_size='medium' attach='scroll' position='center center' repeat='stretch' video=" video_ratio='16:9′ overlay_enable='aviaTBoverlay_enable' overlay_opacity='0.7′ overlay_color='#565656′ overlay_pattern=" overlay_custom_pattern=" av_element_hidden_in_editor='0′ av_uid='av-jm2pye36′]
[av_heading tag='h2′ padding='10' heading='Winter Is Coming:' color='custom-color-heading' style='blockquote modern-quote' custom_font='#ffffff' size='35' subheading_active='subheading_below' subheading_size='25' custom_class=" admin_preview_bg=" av-desktop-hide=" av-medium-hide=" av-small-hide=" av-mini-hide=" av-medium-font-size-title=" av-small-font-size-title=" av-mini-font-size-title=" av-medium-font-size=" av-small-font-size=" av-mini-font-size=" margin=" av_uid='av-8qo45′]
How to Prepare Your Home for the Battle
[/av_heading]
[av_textblock size=" font_color='custom' color='#ffffff' av-medium-font-size=" av-small-font-size=" av-mini-font-size=" av_uid='av-jm9w03m5′ admin_preview_bg="]
Written by: Top Dog Team
[/av_textblock]
[/av_section]
[av_one_full first min_height=" vertical_alignment=" space=" custom_margin=" margin='0px' link=" linktarget=" link_hover=" padding='0px' border=" border_color=" radius='0px' background='bg_color' background_color=" background_gradient_color1=" background_gradient_color2=" background_gradient_direction='vertical' src=" background_position='top left' background_repeat='no-repeat' animation=" mobile_breaking=" mobile_display=" av_uid='av-7sxac']
[av_textblock size=" font_color=" color=" av-medium-font-size=" av-small-font-size=" av-mini-font-size=" av_uid='av-jm2qb7vc' admin_preview_bg="]
After what seemed like a never ending summer, we can finally wear our favorite cozy sweaters, shamelessly drink hot apple cider, and break out the stretchy pants for Thanksgiving. Before we go into full hibernation mode, however, we need to make sure we are giving our homes some preemptive TLC for the winter season. Autumn is the perfect time to winterize your home so you can enjoy your egg nog in peace.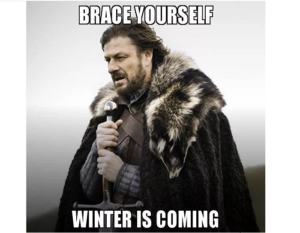 Think of it as a yearly home inspection, but by taking care of things early, you can more easily avoid any issues. Who wants to be doing home repairs in the cold anyway? Early review of your homes HVAC equipment structural mechanical systems can save you time and (more importantly) money.
One of the number one things you should be checking is your heating system. The easiest way to do this is to perform a test run of its operations.
Turn your thermostat to heat mode and adjust it to 80 degrees. Don't panic, this is only for a few minutes to ensure everything is working properly. You should hear your furnace turn on, feel the warm air start to circulate and if all checks out, turn that bad boy back to your normal temperature!
Check your furnace! Consult with YouTube on which areas to check or hire a professional technician to check it out for you.
You know those air filters you are supposed to change every month but pretend to forget about? Now is an essential time to change them, especially because during hibernating season we want to have a consistent, fresh air flow in our homes.
Speaking of clean air, check your vents! It is recommended to have a technician clean your vents every year or two, but in the mean time, make sure nothing is blocking them.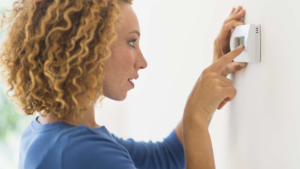 Now that we know how to stay warm, we need to ensure we are also able to crank the AC up when our homes are full of our family's body heat. One of the most often overlooked components is our outside condensing units.
Clean your trusty condensing unit of all debris. Simply take a hose, spray it down, get it nice and shiny, allow to dry completely and then cover it up for the cold season! Using a breathable, waterproof cover keeps the unit from collecting rust, dirt or any other undesirable component that will shorten its length of functionality.
Most importantly, you want to take care of your water pipes. The pipes are the bones to your home and without proper care, your wallet will lose the battle against winter.
Insulate your exposed piping. This includes areas such as the attic, exterior walls or crawl spaces, etc. You should first wrap them with electrical heating tape and then insulate them with foam heating sleeves.
For exterior faucets, they need to have their water supply turned off inside the house and also drain water from them by opening up the exterior faucets. Don't forget to disconnect your hose and drain those as well!
Before the weather outside gets frightful and you cozy up in front of a fire so delightful, take the time to get your house prepared and don't forget to call us for help! We will help you defeat our common enemy.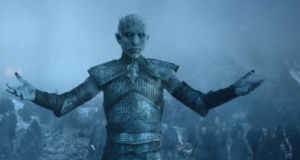 [/av_textblock]
[av_hr class='default' height='50' shadow='no-shadow' position='center' custom_border='av-border-thin' custom_width='50px' custom_border_color=" custom_margin_top='30px' custom_margin_bottom='30px' icon_select='yes' custom_icon_color=" icon='ue808′ font='entypo-fontello' av_uid='av-11nx4s' admin_preview_bg="]
[av_contact email='[email protected]' title='Need help with your roof, gutters, or siding? Let's chat.' button='Submit' on_send=" sent='Your message has been sent!' link='manually,http://' subject='Blog inquiry' autorespond=" captcha=" form_align=" color=" av_uid='av-jm2ru4b9′ admin_preview_bg="]
[av_contact_field label='First Name' type='text' options=" check='is_empty' width='element_half' av_uid='av-xv8lw' multi_select=" av_contact_preselect="][/av_contact_field]
[av_contact_field label='Last Name' type='text' options=" check='is_empty' width='element_half' av_uid='av-rgwxw' multi_select=" av_contact_preselect="][/av_contact_field]
[av_contact_field label='E-Mail' type='text' check='is_email' options=" multi_select=" av_contact_preselect=" width=" av_uid='av-ll710′][/av_contact_field]
[av_contact_field label='Subject' type='text' check='is_empty' options=" multi_select=" av_contact_preselect=" width=" av_uid='av-duo0s'][/av_contact_field]
[av_contact_field label='Message' type='textarea' check='is_empty' options=" multi_select=" av_contact_preselect=" width=" av_uid='av-a957o'][/av_contact_field]
[/av_contact]
[av_blog blog_type='posts' categories='37,41,14,15,32,50,53,1,45′ link='category' blog_style='blog-grid' columns='5′ contents='excerpt_read_more' content_length='content' preview_mode='auto' image_size='portfolio' items='5′ offset='0′ paginate='yes' conditional=" av_uid='av-jm9w7ixr']
[/av_one_full]