Do you want to know how to prepare your home for the winter months?
After what seemed like a never-ending summer, we can finally wear our favorite cozy sweaters, shamelessly drink hot apple cider, and break out the stretchy pants for Thanksgiving.
Before we go into full hibernation mode, we must ensure we give our homes some preemptive TLC for the winter season. Or put another way, before we get too cozy, we need to ready our home for winter!
Autumn is the perfect time to winterize your home so you can enjoy your egg nog in peace and complete the necessary winter preparations without freezing your tail off!
Today, we will share how to prepare your home for winter so you can keep the warm air in, and the cold weather out and enjoy your winter!
Here is a quick list of simple tips to help you "Prepare home for winter!"
Be sure to check you are heating system and ensure vent pipes are working, carbon monoxide detectors are in good shape, your system can blow warm air, and you check your filters. Consider running a test run and also making sure your fuel supply is good to go if you use propane! All of this will also help you save on your heating bill!
Winterize your air conditioning system and check the condensation units.
Have your chimney cleaned or inspected if you have one.
Winterize your pipes, and be sure to check outdoor faucets!
Make sure your windows and doors are sealed properly with no gaps (cold air can enter in these gaps)
Inspect your roof, shingles, gutters, and the exterior of your home
Be sure to put away or cover patio furniture and other outdoor furniture
In the event of a winter storm, make sure you have a snow removal plan in place to prevent ice dams and other issues
Go ahead and check your smoke detectors, repair your lawn mower, and complete a thorough home inspection!
For full details on how to complete the above, keep reading below!
---
7 Tips to Prepare Your Home For Winter!
Think of it as a yearly home inspection, but by taking care of winter preparation, you're doing your part to ensure your house stays in working condition.
Winter and spring are the ideal times to complete needed home maintenance and check your house for any issues.
Besides, who wants to be doing home repairs in the cold anyway? First, start with the essential item for winter:
1. Ensure Warm Air Stays Inside & Check Hot Water Heater!
One of the number one things you should be checking is your heating system. The easiest way is to perform a test run of its operations.
Turn your thermostat to heat mode and adjust it to 80 degrees. Don't panic; this is only for a few minutes to ensure everything is working correctly. You should hear your furnace turn on, feel the warm air start to circulate, and if all checks out, turn that bad boy back to your average temperature!
Check your furnace! Consult with YouTube on which areas to check, or hire a professional technician to check it out for you.
You know those air filters you are supposed to change every month but pretend to forget about? Now is a necessary time to change them, mainly because during the hibernating season, we want consistent, fresh airflow in our homes.
Speaking of clean air, check your vents! Having a technician clean your ducts every year or two is recommended, but in the meantime, ensure nothing is blocking them.
Check Your Carbon Monoxide Detectors
Whether you are not sure about carbon monoxide poisoning or if you have detectors, now is a great time to go ahead and see if yours are working. If you don't have any sensors, run to a local hardware store and consider purchasing a carbon monoxide detector!
While you're at it, get a programmable thermostat😊.
2. Check your house for air drafts & check your AC unit!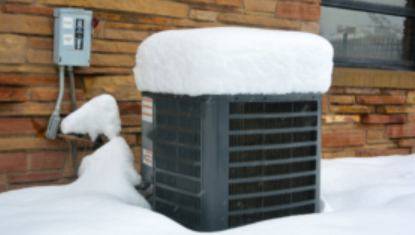 You will want to make sure that now cold drafts are coming and also use this time to make sure your AC unit is ready for next year. Before we worry about the AC unit outside, let's first help you with any air entering your home:
Check around door frames, windows, and other areas where air can potentially enter your home
If necessary, use a caulking gun to fix any fixable cracks or areas around the house
Keep in mind that air leaks/heat loss can increase your heating costs
Now that we know how to stay warm, we must ensure we can also crank the AC up when our homes are full of our family's body heat. One of the most often overlooked components is our outside condensing units.
Clean your trusty condensing unit of all debris. Simply take a hose, spray it down, get it nice and shiny, let it dry completely, and then cover it up for the cold season!
Using a breathable, waterproof cover keeps the unit from collecting rust, dirt, or any other undesirable component that will shorten its length of functionality.
Check your air filter
3. Winterize your pipes and faucets
Your outside faucets can be the reason you have freezing pipes if you don't clear the lines!
Most importantly, you want to take care of your water pipes. The pipes are the bones of your home, and without proper care, your wallet will lose the battle against winter.
Insulate your exposed piping. This includes areas such as the attic, exterior walls or crawl spaces, etc. You should wrap them with electrical heating tape and insulate them with foam heating sleeves.
For exterior faucets, they need to have their water supply turned off inside the house and also drain water from them by opening up the exterior faucets. Don't forget to disconnect your hose and drain those as well!
4. Inspect your roof and home's exterior
Inspecting your roof, gutters, and home exterior is a must prior to the winter months! Chances are you don't have any issues, which is excellent!
However, you might have some pine needles or leaves in your gutters that need to be cleaned out before winter hits. When leaves fall, they can collect in your drains if you live in a heavily wooded area, and there are all sorts of ramifications for gutter issues.
Your roof needs to be in tip-top shape for the winter months in the event of a strong storm. If you had missing shingles before a snowstorm, this could lead to a potential leak.
Our Recommendation: Have a professional roofing contractor look at your room and be sure to check the flashing, ridge line, and any vent pipes!
5. Chimney inspected
Many new homes don't have traditional chimneys, but in the event you have a chimney, be sure to get it inspected.
Chimney inspections and cleaning are essential to prevent issues from your home's roof down to the air you breathe with a chimney. A fireplace is an excellent heat source, but you want to use it safely and clear obstructions if there are some!
We asked one real estate agent what they thought about chimney inspections, and she stated,
"When a buyer is looking for a home, many people will often overlook the condition of a chimney. But it absolutely vital to make sure a home's chimney is safer and in working order."
6. Be ready for cold weather
Lastly, be sure to take care of all the other stuff!
From winding up your garden hoses to storing the patio furniture somewhere, you will want to complete a general walk-through of your home's exterior to get your home ready for winter.
A lot of what you do in the fall and into the weather is to set yourself up right in the spring. This can mean servicing your lawn mower, trimming back trees and plants, and also completing routine maintenance.
Of all, depending on where you live, just be ready for ice and snow if you're in areas that see snow! Be prepared to remove some snow and melt some ice! After the snow season, power wash your driveway to remove any leftover ice melt/salt!
The Verdict –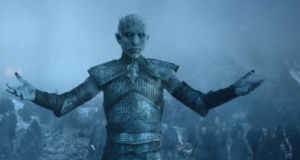 Before the weather outside gets frightful and you cozy up in front of a delightful fire, take the time to ready your house!
Water damage, cold weather, and snow are things never to take lightly – so it is best to prepare instead of having to repair them in the spring! So if you need roofing services or have general exterior questions, please reach out to Luke and the team here!