Your home is one of the most prized possessions in your life, so dealing with a home exterior repair is not fun but, in some cases, necessary.
Brand new siding and a brand new roof will last a long time, but you might be at the point of needing to repair some things or potentially consider a replacement. Either way, there comes a time when you will need to make some essential repairs, especially on your home's exterior.
Today, we will let you in on the details of common exterior home repairs and maintenance, including:
Roof repairs
Siding repairs
Window repairs
Patio repairs
Power washing, & more!
Why are exterior home repairs essential?
Like any repairs on your home, it is essential to ensure you are up to date with necessary inspections to prevent problems in the future. The exterior is the first impression of your home, and since most of the exterior parts of your home are exposed to the elements over time, doing your due diligence can completely change your home's durability and wellness.
When you fail to maintain your home's exterior properly, you risk putting your home's structural integrity in harm's way leading to costly repairs like excessive water damage, cracks in your home's foundation, broken and missing shingles, and more!
Don't be that homeowner!
Your home's exterior deserves to be in good shape for you and your family but fixing any problems will prevent more significant issues!
For example, if your gutters are not working correctly, they could cause water damage to your fascia boards and foundation – seriously!
5 Common Exterior Repair Services to Know About: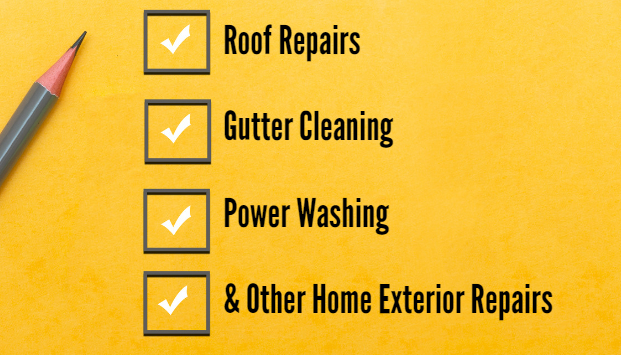 1. Power Washing (Pressure Washing) Services
Perhaps not a repair service, but power washing and pressure washing (there is a difference) are preventative ways to preserve the exterior of your home and keep it looking nice.
The elements are unrelenting all year long, and more depending on what region you are living in these days. Power/pressure washing is handy as it helps remove built-up dirt and debris on your doors/windows, patios, decks, and much more!
It's a cost-effective approach to proper continence; however, due to inherent risks, insured professionals should help get the job done for you!
Pressure washing prices are relatively affordable, depending on where you live. You should use these services annually to every few years. The condition of your home's exterior will determine how regularly you will need a power washing service!
2. Soffit, Fascia, and Siding repair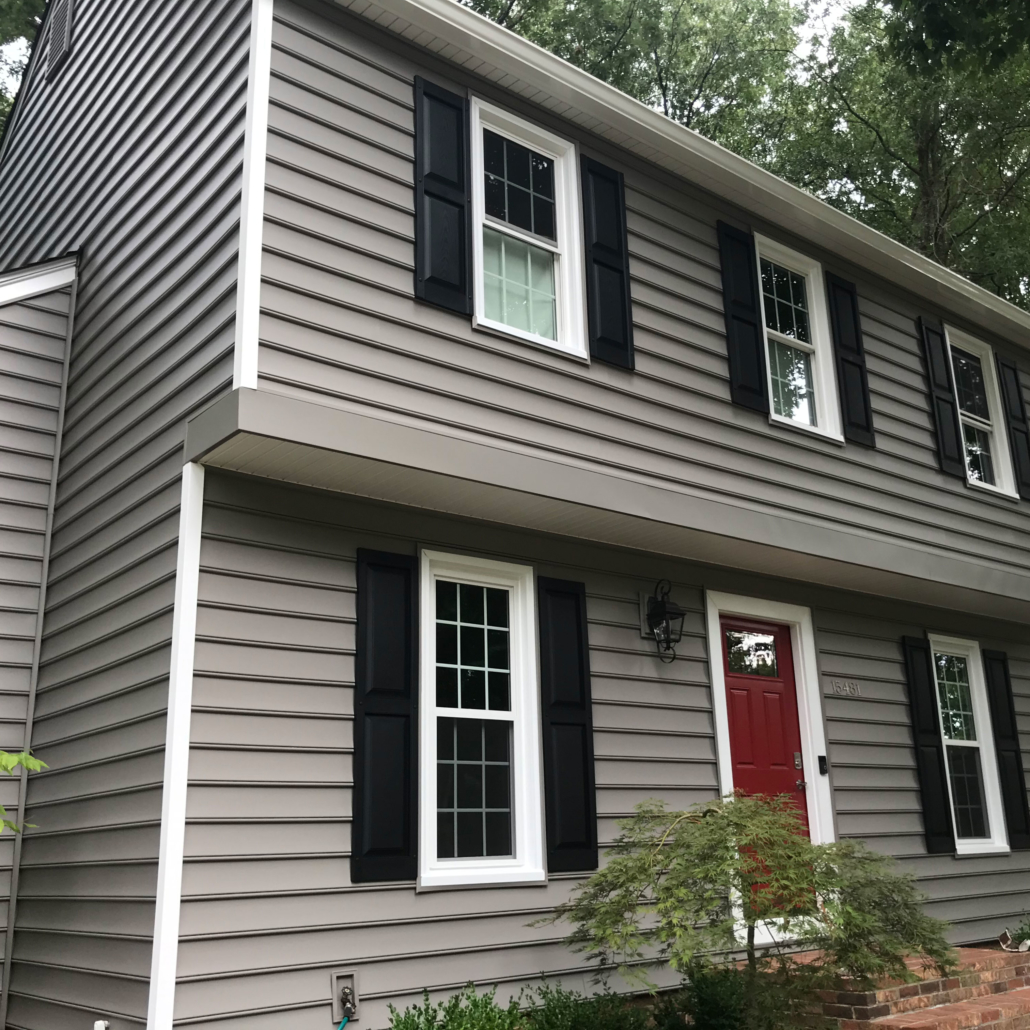 Your siding can take a lot of hits, from inclement weather over time to common mishaps from children and other unexpected causes you will probably never plan for or see coming. Some other issues may include not limited to:
Insect infestation
Dry rot
Water damaged boards
When this occurs, it is beyond a curb appeal issue but rather a structural integrity issue as your home's foundation is compromised. Home improvement professionals can and will be able to repair and replace damaged soffits, fascia boards, and siding as they see fit to make your home looking good as new!
3. Roof Repair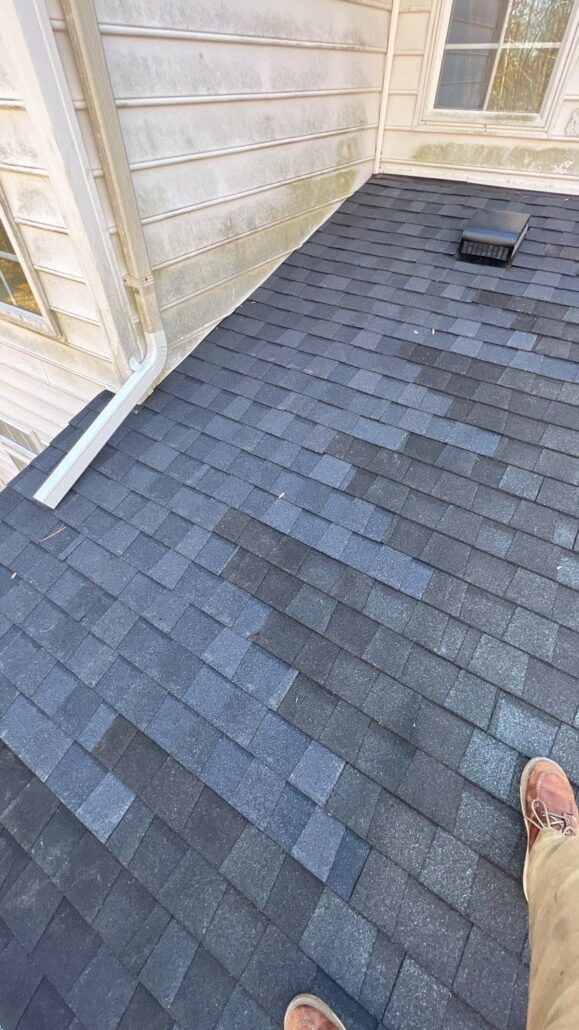 Roofing repair requires extensive expertise from a roofing contractor and should never be turned into a DIY project due to inherent risks! Roofs cover our whole house and protect us from the outside elements.
Asphalt shingles and other roofing shingle types are meant to last but can be damaged due to storms and harsh weather conditions.
Roof repair options include but are not limited to:
Repairing or installing new shingles that were missing, lost, or broken
Roof installation is caused by general wear and wears falling tree limbs and persistent elements, capitalizing on energy-efficient roofing materials in the marketplace.
Sealing leaks to prevent water damage
Replacing roof decking, ridge vents, or pipe collars!
Roofs are a different animal, and one mistake can set you back thousands. Talk with home repair contractors in your area to point you in the right direction regarding the following steps to take in roof repair services.
4. Gutter Cleaning and Repair Services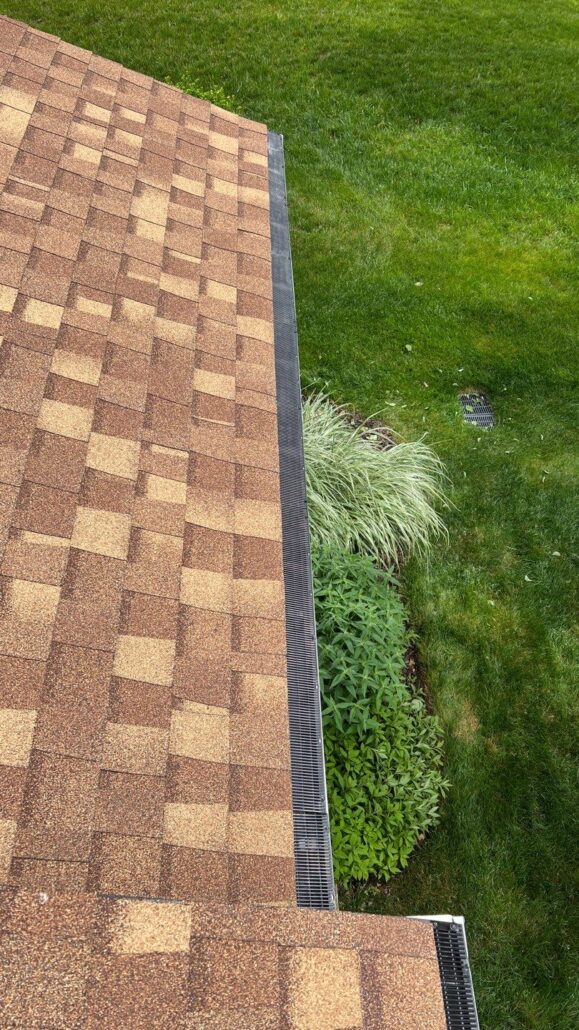 As mentioned above, roofs are significant and stand out from the rest of your home's exterior. Gutter repair services help confirm that's the case.
Your gutter is the necessary channel to displace excess water away from home via the downspouts. Clean gutters free of debris and organic matter ensure their proper functioning. However, blockages can attract pests and lead to water leaks in your roof.
Make it a habit to inspect your gutters now and then, and consider gutter guards as a potential option, which will make your job much easier to maintain a healthy gutter system from blockage.
You have a few options if you experience gutter issues:
Get new gutters if there is significant damage (aluminum gutters are super affordable)
Install new gutter guards that are self-cleaning and maintenance-free!
☑️ Related: Ranking the BEST Gutter Guards For Your Home!
5. Fence installation
Fencing comes in all shapes and sizes and adds value in that it helps define your property and gives you the privacy you deserve. Fences come in wood, vinyl, PVC, etc., to name a few.
Basic repair and replacement services from home improvement professionals are all it takes to make sure everything is intact. Typically every few years after your fence installation, you may need the following:
Pressure or power washing
Apply paint to your fence
Gate repair services
6. Patio & Concrete services
Whether you already have a patio or are considering getting one, chances are you will need to maintain it a few years later.
Concrete settles over time, leading to minor cracking or surface marks. While you don't need to have these repaired every time, it's not a bad idea to have a concrete patio regularly checked out every few years to make sure it stays in working condition.
Paver patios will need more TLC because weeds can grow in between paver bricks. In some cases, the base of a paver patio can settle, causing a shift in the patio's slope. You will need to call a professional landscape to help in events like this!
Costly Repairs: How to avoid the avoidable!
Want to know a simple way to avoid the avoidable? Make sure that you inspect your home's exterior regularly! Perspective is a two-way street, and you'll only know you have a problem is when you are aware of what's going on around your house!
As stated above, you probably haven't got a clue!
That's why there are home improvement professionals who can help determine the health and wellness of your home's exterior. One time is we tell our customers is to do the following when it comes to their roof, siding, and exterior:
If you see something, get it fixed immediately!
Have a company inspect the exterior of your home each year
Where can I find and hire local home improvement professionals?
You can find and hire local home improvement professionals in your area with a few searches on your desired search engine, which will populate many different options.
Always put the numbers in your favor, compare and contrast pricing, and ensure the companies you decided to call are fully insured professionals…save yourself time, money, and peace of mind on that one!
What's the Verdict?
Common exterior home repairs, I am sure, are thought about in so many ways, but when it comes to acting on them, there is a skill gap for the everyday person, hence the power of professional wisdom.
Always strive to know about your home's exterior and how it progresses as time progresses, because hey, its small instances of neglect snowball quickly. When it doubt, call a professional.
We are here to help in any way we can – simply reach out here!