Shingle is a term that is often used to refer to a wide variety of things, just like most words out there.
Still, chances are you probably heard one version of shingle, the definition of the thin rectangular tile/thin oblong piece of wood or other roofing material organized in overlapping rows to cover your roof, side of your house, or other building.
If that's you and you haven't got a clue what the word lists of the word "Shingle" entail, you are in for a treat.
Today, we will be tracing the word's history and how it's used to help keep you in the know! "Shingle" is the day's word, so let's get after it!
What is a shingle?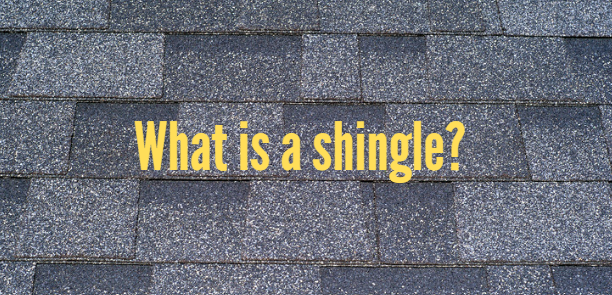 Most of the time, when a homeowner asks, "What is a shingle?" they are referring to shingles for their roof.
As mentioned above, a shingle is often referred to as a certain style of roofing material. However, in the English language, there are quite a few definitions. According to Free Dictionary, as a noun, it can refer to:
(n.1) Beach gravel rock fragments consisting of large smooth pebbles/waterworn stones found on a shingle beach.
(n.2) A small signboard indicates one's professional practice. (Ex. "After she passed her bar exam, she hung her shingle outside her own lawyer's office.")
It also, according to Free Dictionary, takes on a verb as well, which could mean:
To cut hair close to the head (denoting a woman's close-cropped haircut)
Cover (roof, sides of your house, or other buildings) with shingles.
To hammer or squeeze (puddled iron) into bloom or billet, eliminating as much slag as possible. (derived from an old french dialect, chingler, 'To whip" and same definition from Latin cingula girdle, cingulum.
Now, for all intents and purposes, it is most likely that you are looking to figure out
Why is it called a shingle?
About the known definition of a shingle as it pertains to the context of roofing material, here below is the etymology of that definition:
"A thin piece of wood, wooden tile for roofing" can be derived from related words such as a late old English scindel variant. More examples may include from late Latin scindula or scandula, meaning "roof tile".
As for the two definitions described above, the one's that may not be well known to the public, below is the etymology. Super Interesting!
(n.1) "Loose, waterworn stones on a seashore" that is believed to be derived from and/or related to the Norwegian single pebbles, beach gravel consisting of small stones native to the British Islands. It can be safe to compare Norwegian single pebbles to the soft stones you may have skipped across a lake.
(n.2) "Small signboard" structure displaying to announce one's professional office was a common term dating back to the 19th century.
Note: Origin sourced from the "Online Etymology Dictionary" Source: https://www.etymonline.com/word/shingle
The "Shingle Roof" we know!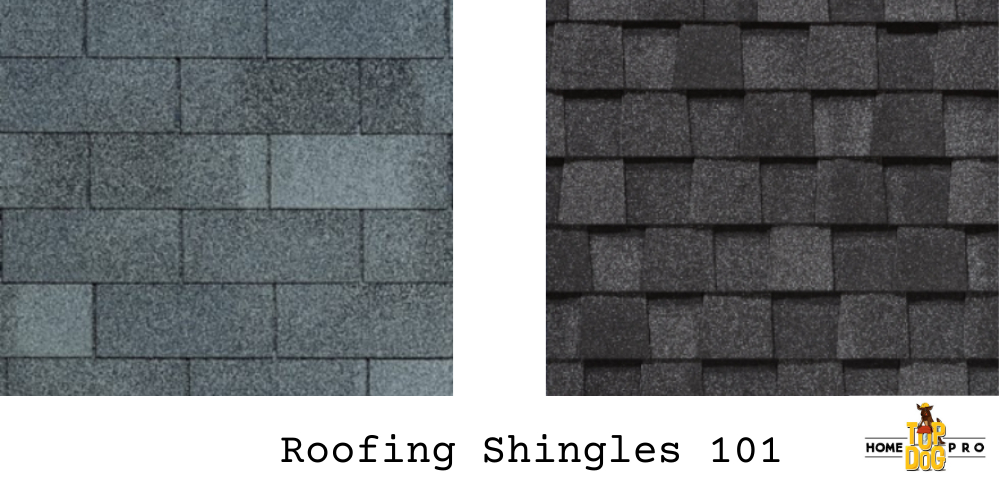 Do you remember the definition of a "Shingle"? By heart, probably no given the multitude of definitions it has, but when it comes to the one we know, you probably know. If not, here's a reminder:
"The thin rectangular tile/thin oblong piece of wood or other roofing material organized in overlapping rows to cover your roof, side of your house, or other building."
Shingles are one of the most common styles of roofing material on the marketplace that serves as the first line of protection for your home's roof, a guard against the elements over time. Most people asking about shingles are referring to the building material, not the Norwegian singl pebbles (yes, such small pebbles are real)!
Asphalt shingles are the most common roofing material, followed by cedar shingles and metal roofing. Most homeowners, and most likely yourself, have Asphalt Shingles!
➡️ Similar Article: Commonly Asked Roofing Questions!
Asphalt Shingles – The Most Common Roofing Material
Asphalt shingles are on of the most common shingles on the marketplace and for a good reason! They are environmentally friendly, have a unique fire-resistant quality, affordable (cost per square) and are durable as can be.
Plus, installation is easy and the overall price per square foot is the most affordable. No wonder why it is seen so common on the roofs of houses these days.
While asphalt shingles are a solid choice, nothing lasts forever. Proper maintenance is key. It would not be an unreasonable idea to hire a roofing contractor to do a periodic inspection to ensure your shingles are in top quality and health to do their job. When it comes to shingles, pay now or you'll regrettably pay later with your time, money, and peace of mind.
➡️ Similar Article: Top Roofing Facts You Didn't Know!
What's the Verdict on Replacing Shingles?
The word of the day, "Shingle," is a word that has many meanings, centuries old in some cases. While used to denote pebbles, a sign, or a roofing material, there's no shortage of words to express the complexity of its origin and history.
While it may be easy to be content with the definition that we are all used to as mentioned above, getting valuable insight on what's behind the word can make for an interesting adventure.
That's how we saw it, and see it still. Get your shingle roof aka shingle noun quote here!