Are you someone who lives in Lorton, VA, and needs a new roof? If so, we rank the best roofing companies in Lorton near you!
The best is a strong statement. To claim to be the best roofing company is one thing, but to uphold that status is another. One thing we strive to do here at Top Dog Home Pro is to help homeowners in all areas.
We meet with countless homeowners in and around Lorton, VA, each year to discuss their home's roof and gutters. Additionally, we will never shy away from their other competitors in terms of roofing companies in the area.
That is why we created this list of the best roofing companies in Lorton, VA, to help you determine which could be the best fit for you!
First, how to find a roofing company "Near Me" fast: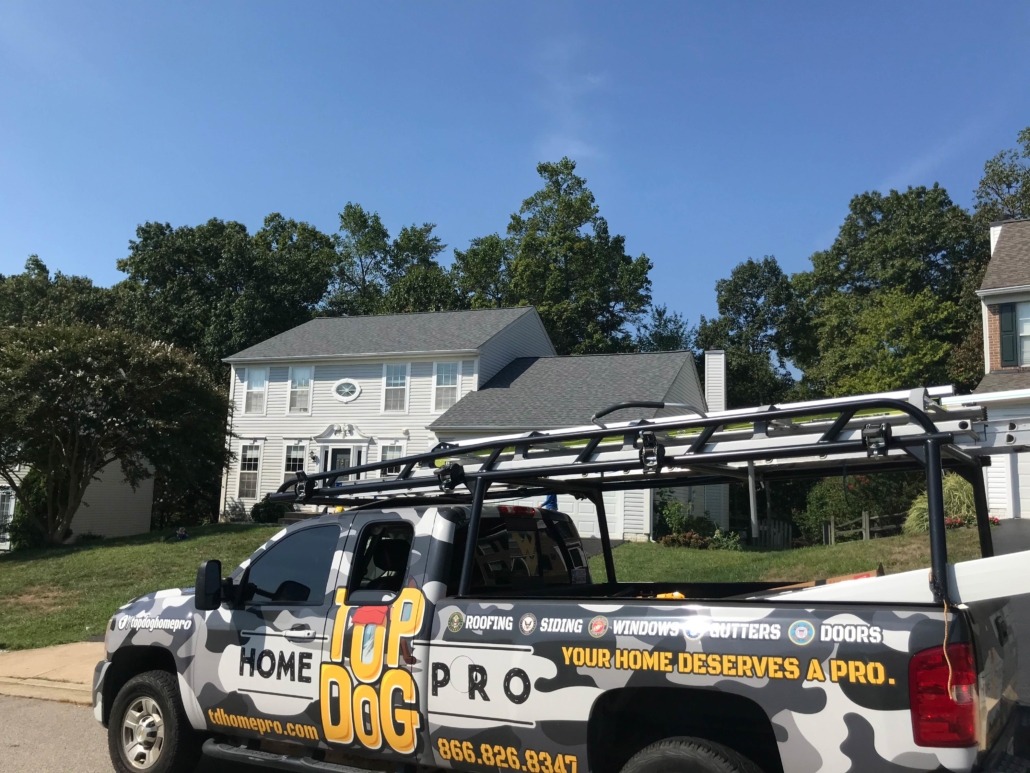 Before we walk you through what we belive to be the best roofing companies in Lorton, VA are, first, we should explain the best route to find a company in the first place.
We utilized ratings, reviews, and some common knowledge from roofing material suppliers to help us create this list. That said, the best way to find a roofing company is to typically do the following:
Start by asking friends, neighbors, and family members what they think. Most of the time, a word of mouth referral is the best type of recommendation. If you notice neighbors with a new roof, just ask them what roofing company they hired!
Search online for a roofing company near you. For example, if in your search for a new roof you go to a search engine and input the terms, "Roofing company near me" or "Best roofing company Lorton" you will find a list of search engine results (SERPs). That is most likely how you found this article!
When you see the search results for a roofing company on Google, what you will see is the following:
The first thing you will see is verified roofers by Google, however, these are also sponsored spots. That doesn't mean they are bad companies, just that those spots are sponsored.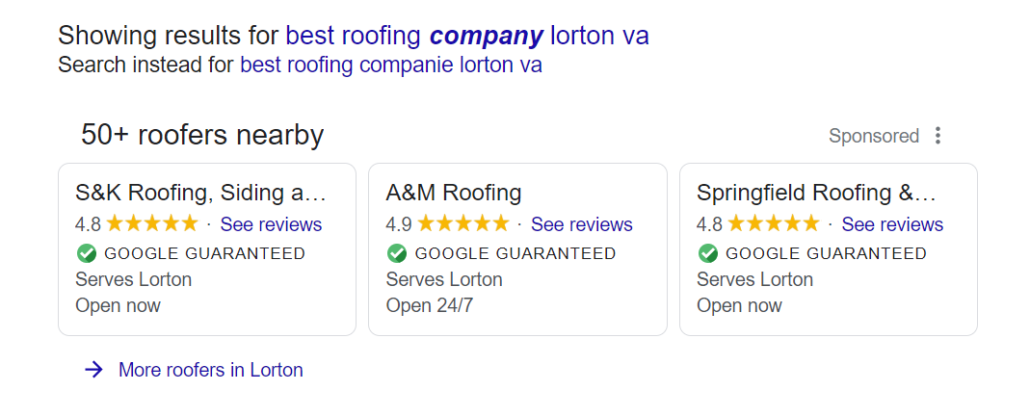 After the sponsored advertisements you will typically find a few more sponsored spots followed by the best companies on the business map section. Notice the first is a paid spot, followed by companies located in Lorton.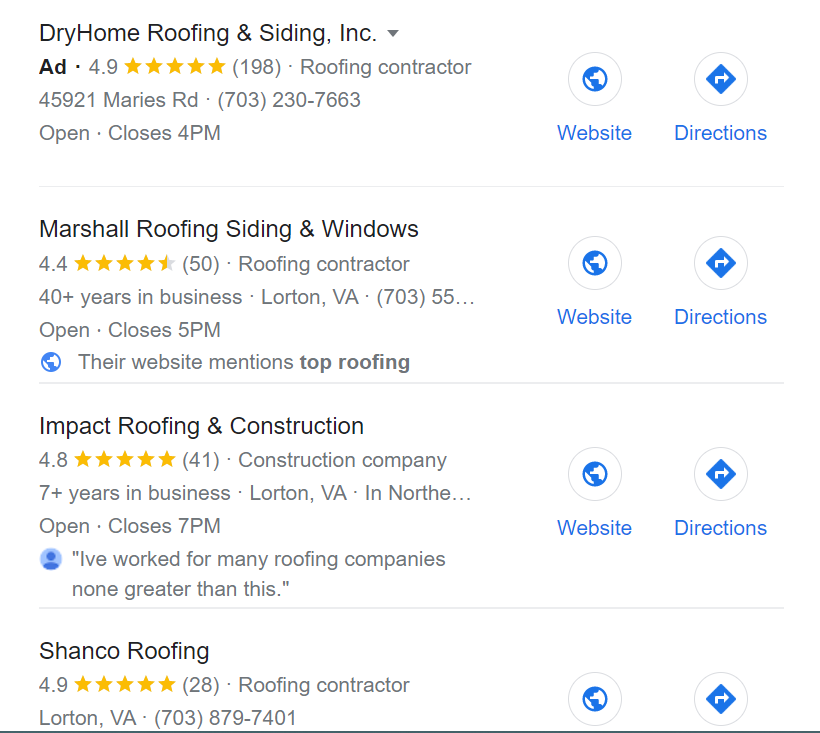 In order to make the best decision, we recommend the following:
Get a feel for their reviews and see how they respond to reviews as a company
Look at their website and ask if you feel like they're a small business who also does great work. Some small businesses are not always able to complete projects at a high level, but some large roofing companies are all about their bottom dollar
Make a list and trust your gut!
☑️ Links to Great Resources:
The 3 Best Roofing Companies in Lorton!
Below are the picks we have selected here at Top Dog Home Pro! Of course we hold ourselves with high regard as a roofing and gutter company with an amazing reputation. That said, we will let you decide where we fall on the list as we share five others!
1. Marshall Roofing, Siding, & Windows
Marshall Roofing has been a family owned and operated company since 1980!
For a company that has been around for over 40 years you would expect more reviews on Google, however, the reviews are high quality and they average a 4.4 ⭐ rating at the time of composing this article. According to their profile, Marshall Roofing, Siding & Windows has received a checkmark for Quality on the Washington Consumers' Checkbook.
Offering all exterior services, we think they do a great job overall and uphold high standards with a solid reputation.
2. Orion Home Improvements
Orion Home Improvements are exterior remodeling pros who offer roofing, siding, windows, doors, and gutter services. They are a GAF Master Elite Certified installer which means the shingle supplies GAF recognizes them as a certified installer of their products. This is vital for roofing warranties.
Orion Home Improvements was founded in 2007 and has over 126 positive ⭐ reviews online!
3. A&M Roofing
A&M Roofing is a locally owned and operated roofing company based in Springfield, VA (not far from Lorton). They have been in business helping homeowners since 2005 and have a 4.9 ⭐rating! The video on their website shows they do a great job with roofing install and their installers are well trained!
We also like the fact that A&M Roofing uses CertainTeed roofing products (which are the best on the market in our opinion with top wind warranties).
The Verdict – Roofing Companies Lorton:
The reason we selected a list of just three roofing companies is because many of the companies found on most search engines were not local to Lorton. Several companies were from neighboring Maryland and the greater Washington, D.C. area.
This doesn't necessarily mean they're bad companies, but we like to create lists that support small businesses local to the area that have a feel for the area and community, not trying to just make a few bucks after a storm.
Whether you are looking for:
We hope this article helped you with your search and if you still have questions, don't hesitate to reach out to Luke and Co. at Top Dog Home Pro here!