When Trucker's not busy being a ROOFER he's scoring the game-winning touchdown! Come check out all the Top Dogs at this Puppy Bowl event!

Trucker's person is Top Dog owner, Luke Mitchell. Luke and his team are dedicated to our furry friends who need homes. They work directly with the Prince William SPCA to help animals find their forever homes.
Top Dog Home Pro, recently got into the giving spirit this holiday season. The locally-run roofing and home-improvement company contributed a generous donation of $3,000 to the Prince William SPCA this December. Inspired by Top Dog's four-legged mascot and founder's favorite companion, Milli the dog, the company wanted to support animal welfare.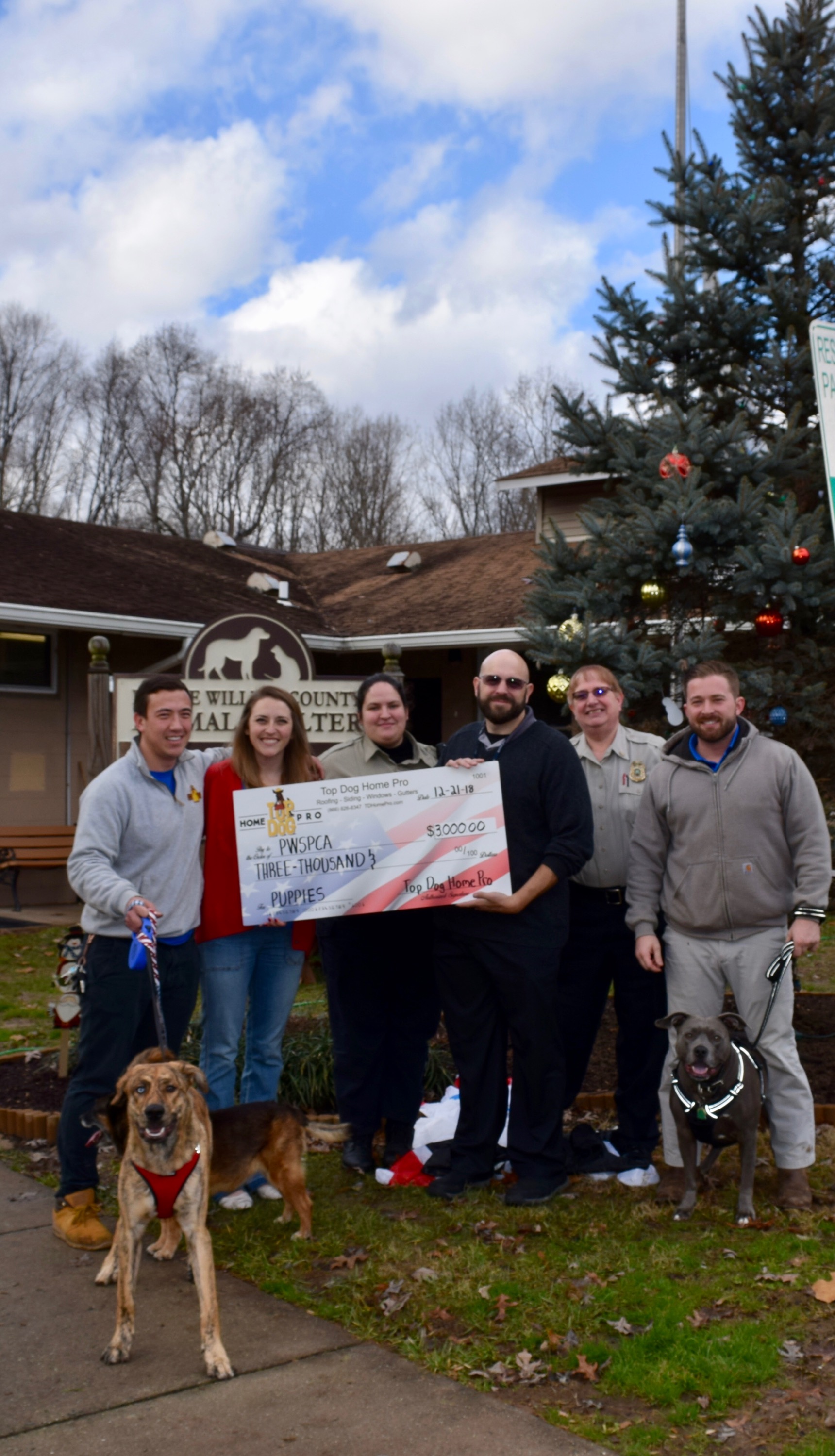 Top Dog Home Pro is full of animal lovers, with founder, Luke Mitchell referencing dog Milli on the Top Dog site alongside the company's mission statement. You can find both pups pictured alongside the Top Dog staff holding the donation check for a photo-op.
The Prince William SPCA was founded in 2004 to benefit animals of the greater Prince William County, Virginia area. Run by volunteers, the organization is dedicated to protecting domestic animals from cruelty, neglect, and abandonment. The organization aims to end euthanasia of adoptable pets, reduce the number of animal births through spaying/neutering, and facilitate adoptions. The donation by Top Dog allows the Prince William SPCA to continue to prevent cruelty to animals, enrich the human-animal bond, and provide continued education to the community to reduce the number of homeless domestic animals in the area.
Top Dog Home Pro is dedicated to unparalleled service, with an emphasis on quality, performance, and efficiency. Specializing in the installation of home features such as roofing siding, windows, doors, and gutters, Top Dog Home Pro is the top dog.