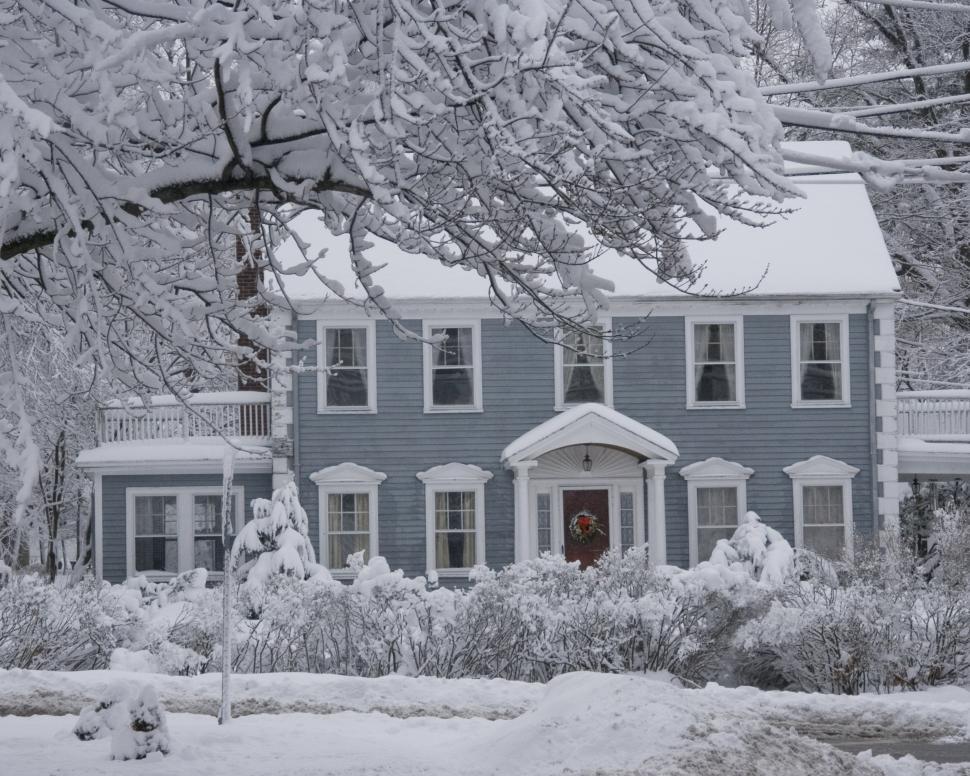 The first snow of the season snuck up on all of us, and you're likely preparing for even more winter weather in the coming months. While you're getting your heavy winter coat from the back of the closet, you should consider investing time to ensure your roof is ready for winter, too. Now is the time to call your local contractor to do an inspection of your roof before winter storms hit full force come January and February. Here's a brief walk-through of what they'll be checking when they take a look at your roof.
First things first, does everything look okay? Is there a lot of debris? Missing shingles? While you can usually check in on your roof from the ground using a pair of binoculars, your contractor will scope out any obvious issues by climbing up and taking a closer look. Things like sagging in the roof line, damage from fallen branches, and missing shingles are a good sign that you should schedule a roof repair.
While up there, the pro should look at all sealants around the roof to make note of any cracks or weathering that may need to be redone before winter to keep moisture out and avoid any additional wear and tear.
After checking the roof details, you can ask to be sure the contractor to take a look at your gutters. With fall ending, debris like leaves and sticks may be blocking your gutters. If you don't have one already, installing a gutter guard can help prevent debris build up. It's important to keep gutter clear so melting snow can drain quickly and effectively.
One final step before your roof is ready for winter – check your attic. Make sure your insulation is in tact and evenly distributed. Poorly distributed insulation can make your home chilly and potentially cause roof ice dams.
While each step seems easy, it's important to bring in the professionals when prepping your roof for wintertime. The pros know important safety precautions and are trained to spot issues with roofs that you may not be able to find yourself.
Once you've had your roof inspected, you can curl up by the fire with family and friends knowing that you're all set for all the snow days and ice storms to come.