Are you looking to improve your attic ventilation with a soffit vent or wondering how to install soffit vents?
One of the essential parts of your home is your roof due to its many jobs that ensure the structural integrity of your home, and while you may see it from only one angle, there indeed is more that meets the eye!
There is one thing that most will not catch your attention but are very necessary: soffit vents. Proper installation of soffit vents can make all the difference.
Chances are you have not even heard of them in the first place, and if that's the case, you are not alone! Today, we will tell you what they are and how to install them on your roof correctly.
>> Related: Proper Attic Ventilation Tips
First, what are soffit vents?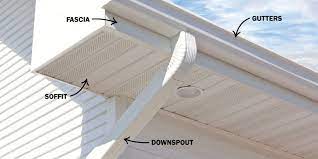 Soffit vents are roof intake vents installed underneath your roof's eaves to facilitate airflow, allowing cool air to enter the attic space. They come in different shapes and sizes and may or may not require unique vents based on the surface area of your home's roof eaves.
This differs from passive roof vents as it does not rely on natural forces like wind, convection, etc., to help facilitate ventilation. Ridge vents are passive roof vents, but adding soffit vents to an existing ridge vent boosts airflow efficiency.
Why is it essential to install soffit vents correctly?
Proper soffit vent installation means creating an adequate safeguard against the build-up of moisture, especially during the humid months, which can lead to wood in the beams and interior elements rot and decay and prevent insect infestation from entering and destroying your roof from within. Adding vents to your soffit boards boosts the versatility of your attic ventilation.
Attic ventilation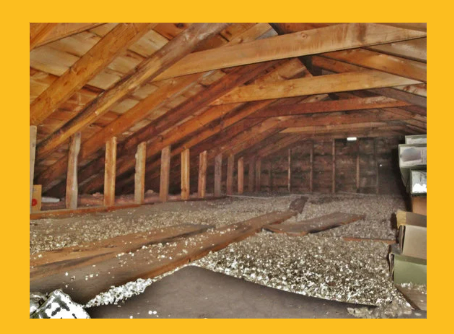 Proper attic ventilation is huge, and soffits give your attic room to breathe with the right amount of airflow circulation through mini holes in the vent. A well-ventilated attic always has a revolving door of cool and warm air without moisture buildup. Keep the air moving with soffit vents!
If you have asphalt shingles, believe it or not, proper ventilation is a mandatory requirement for its manufactured warranty. Cool air coming from the lowest point will make your attic cooler, expanding the lifespan of your asphalt shingles and helping you save energy. Your living space will also be cooler, the perfect thing for the dog days of summer!
Should you install/add soffit vents on your own?
Here at Top Dog Home Pro, we highly recommend you DO NOT try to do anything on your house that requires the roof, shingles, gutters, or soffit vents, for that matter. The only exterior home care we typically recommend is gutter cleaning, and even that is dangerous.
For starters, safety is of the utmost importance when you have a ladder involved with your DIY project. Secondly, with things like roof repairs, soffit vents, and siding – there are too many things that can go wrong and the stakes are too high.
Projects that are not done correctly can lead to large issues such as gutter problems or roof leaks, and this is why we highly recommend hiring a contractor to help you replace your soffit vents.
While there is plenty of relevant information and videos online, remember things like measuring your soffit, cutting it, and installing it can be more challenging then what you might expect.
DIY Steps to install soffit vent: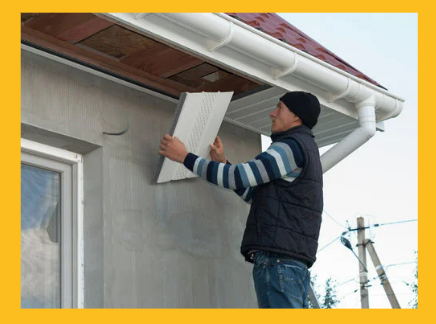 1. Gather Necessary tools
You will need to make sure you have the necessary tools to install soffit vents on your own and while we don't recommend it, if you insist here is a quick list of what you will need:
Tools include but are not limited to:
Safety glasses
Ladder (remember ladder safety is #1! Ladder injuries & fatalities occur every year!)
Drill
Vents
Screwdriver
Hammer
Circular saw/Utility knife
Stainless steel screws
2. If necessary, remove siding/roof sheathing to prep for installation
If it applies to you, remove siding/roof sheathing underneath the eave of your roof; however, if you have a soffit plywood set up, make an approximate chalk line around wooden studs where you will cut. Use a stud finder to find the location of the wooden studs which hold the soffits in place.
3. Use Circular saw to cut along each chalk line
For safety, wear safety goggles. Take your circular saw and cut along each chalk line, but too deep where you cut into the rafters, parallel beams that support the roof. Thus, producing the vent cutout./vent hole.
4. Position the Vent and Re-install
This is one of the essential steps in soffit venting. Now that you have the vent cutout put the vent over it, trace around it and mark screw holes on each corner as the designated place where you will screw in stainless steel screws.
Cut roughly 1/4" low blade depth inside traced line for proper vent placement. Make sure vent covers the entire hole.
Take siding and re-install underneath the eave of roof, using a hammer if necessary to secure in place.
Pretty Simply, right? Yes, but with a catch.
While it seems straightforward, operating equipment that could potentially cause bodily harm is not recommended, especially without prior experience. Contact a roofing contractor in your area and they will for sure be able to deliver such services.
How much does soffit vent installation cost?
Specific metrics primarily depend on geography and supply and service demand, but ultimately you are looking at, on average, $300-$350 per vent.
If you'd like a quote, feel free to reach out to us, and we will be able to accurately prepare a quote based on the context of your situation.
What's the Verdict?
Installing soffit vents is a worthy addition every home should have for best practices when it comes to attic ventilation, and easy it may sound to do so. There is more than meets the eye!
Feeling overwhelmed? Don't be!
We have personalized content with data to tailor to your needs and relevant access to everything you need to know to make your experience swift, easy, and satisfying. When you are in a pinch, we got your back!