Are you looking for the best roofing companies in Alexandria, VA so you can get a new roof?
We get it; you want to make an informed decision as a homeowner and be sure to select the best roofing company when you replace your roof. Picking out shingles is essential but not nearly as important as picking out the best company that will install those shingles!
So if you happen to live in Alexandria, Virginia – you're in luck! Today, we will rank the best roofing companies and give you insight into selecting the best contractor for your home!
What to look for in a roofing company: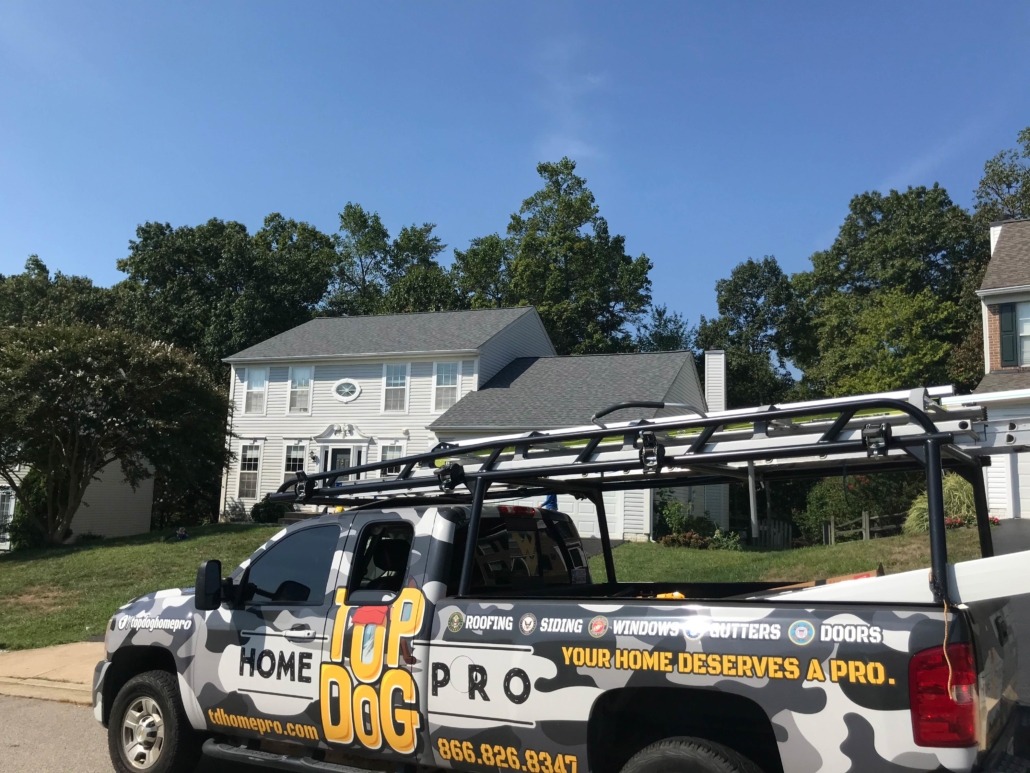 When it comes to finding a reputable roofing company you won't have to look far, there will be plenty. Typically you want to choose a company that is:
Licensed
Insured
Has a stellar reputation online and in the community
Reviews speak for themselves
Updated social media channels & website (shows they're current with trends)
Offers a variety of information
Does not use high pressure sales techniques
Oftentimes, it is the the smaller businesses that offer all of the above. To learn more, you can read out full article on finding a ideal contractor here:
Downside to online searches:
Somtimes searching online could lead you down a rabbit hole where you have more questions than answers.
Searching online for a roofing company will often lead you to blog posts like the one you are currently reading, but you might also stumble across tons of paid advertisements like these: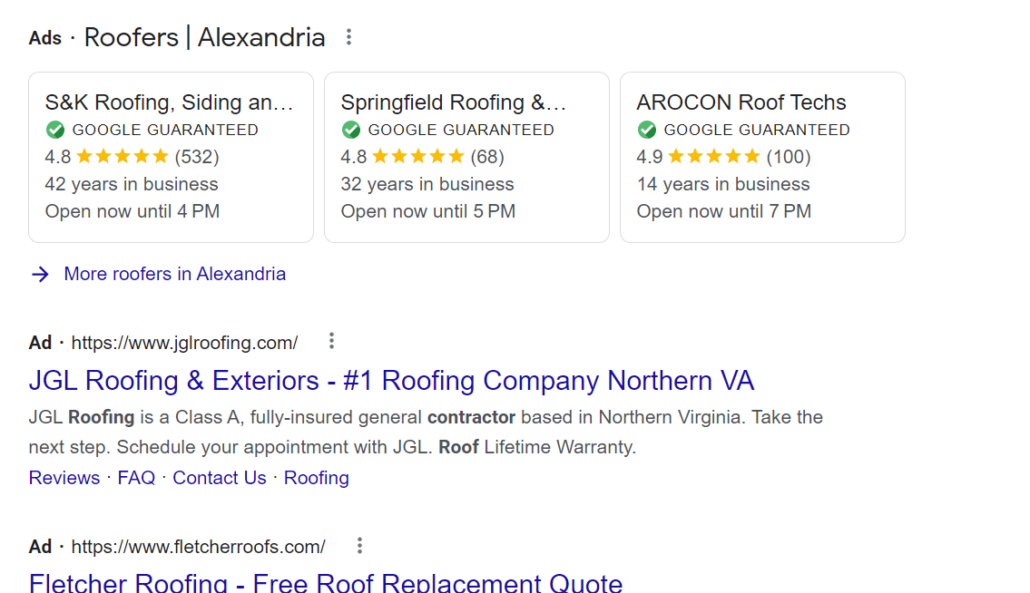 Notice the word "Ad" before each? There is nothing wrong with this; if someone can afford to advertise their company, they are most likely reputable on most accounts. However, most homeowners want to find several companies and go from there organically.
Watch out for lead generation websites:
Ads are not a terrible thing, just something to consider. However, be sure to really avoid "Lead Gen" websites Also, be sure to look out for companies that are lead only companies. Often times they are easy to spot because they lack "Social Proof." This means they have fake reviews, a weird domain name, and no social media channels.
Here are some tall tale signs of websites to avoid:
Simple website with very little content and generic content
Reviews are generic and all at the same time – usually all recent too – signifying they're fake reviews
Location of the company is at a hotel or apartment complex
Typically, they are titled after the location or some super genaric name
They will then divy out your lead to several contractors who will say they are with "Angies"
When you type in "Alexandria Roofing Company" this is an example of a lead generation only website. Notice the domain for starters: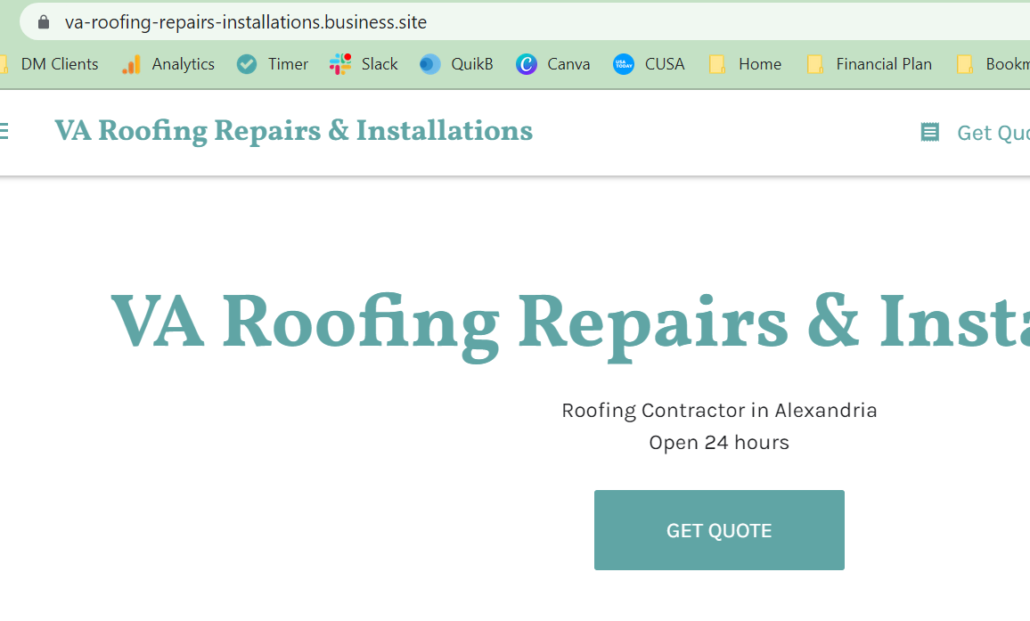 Never submit your contact information with a website that has no authority, real reviews, photos, about page, or anything else.
So, after all that, here is what we will share; the top 5 legitimate and real roofing companies in Alexandria.
The 5 Best Roofing Companies in Alexandria, VA: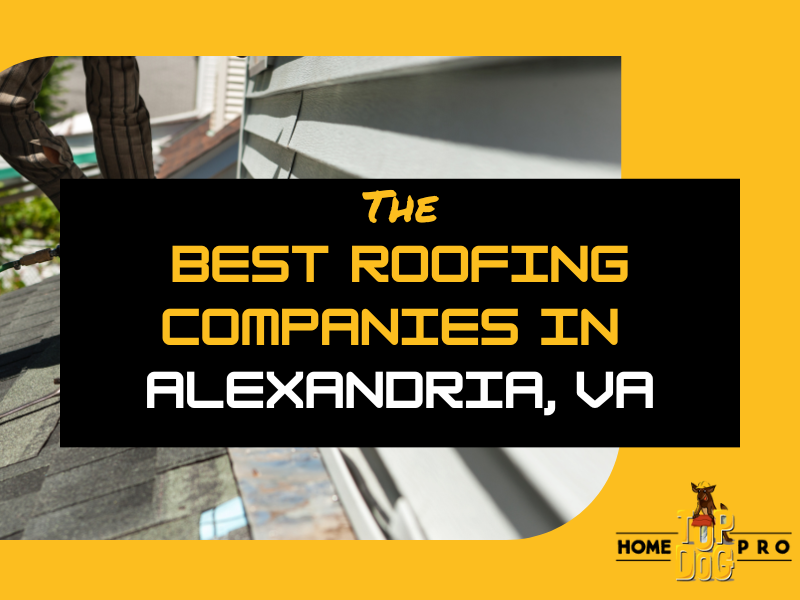 You might be wondering why the roofing team here at Top Dog Home Pro is willing to talk about other roofing companies nearby (aka competition). First, we are never one to shy away from the fact that there are countless roofing companies in and around Northern Virginia.
While we think we do one of the best jobs of any small business in the area as an owner-run company, we also recognize homeowners want to gather enough information to make a sound decision for their roof replacement – this is why we aren't afraid to share who we also think does a great job!
That said, if you want an instant roof price from the team here, reach out below:
Now the list…
1. Arocon Roofing
Arocon roofing offers various exterior remodeling services, including roofing, commercial roofing, siding, windows, and doors. Looking at their website gives you a feeling of professionalism that this is important, and the Better Business Bureau accredits them.
With three locations within Maryland and Virginia, the Arocon Roofing team is well known in Alexandria, where their Virginia office is located and has solid reviews overall.
2. Lyons Contracting
Boasting itself as the "Best Roofing Company in Alexandria VA for Over 25 Years," Lyons Contracting specializes in just roofing. From asphalt shingle roofs to slate roofs, Lyons Contracting does an exceptional job and has a solid reputation.
They are a owner operated small business area that specializes in just roofing – which is what we like to see!
3. Alexandria Roofing Co.
Alexandria Roofing Co. has been in business since 1989 and they offer a 10-year workmanship warranty (see more about roofing warranties here). You can get asphalt shingles, slate, flat, or specialty roofs, with Alexandria Roofing Co and they are fully licensed and insured!
4. Virginia Roofing Corporation
According to their website, the Virginia Roofing Corporation has been around since 1925 and they specialize in everything roofing. From residential roofing to commercial roofing, approaching nearly 100 years of being in business is no small feat!
Located in Alexandria's West End on S Pickett Street, a nearly 100 year old roofing company that has been headquarter in Alexandria speaks for itself!
5. JGL Roofing
JGL Roofing is located in Falls Church, VA (next to Alexandria) and has carved out a solid reputation over the years. They offer roofing, siding, and window services with a 4.9 ⭐ average rating. While their website and social media channels are not the most up to date, overall, they are a small business in the area that does a solid job with regards to new roofs.
---
Still have questions regarding your roof? Simply reach out to Luke and the Top Dog Home Pro team here or checkout some of our top articles below!